Baked Fresh Lima Beans with Prosciutto and Chile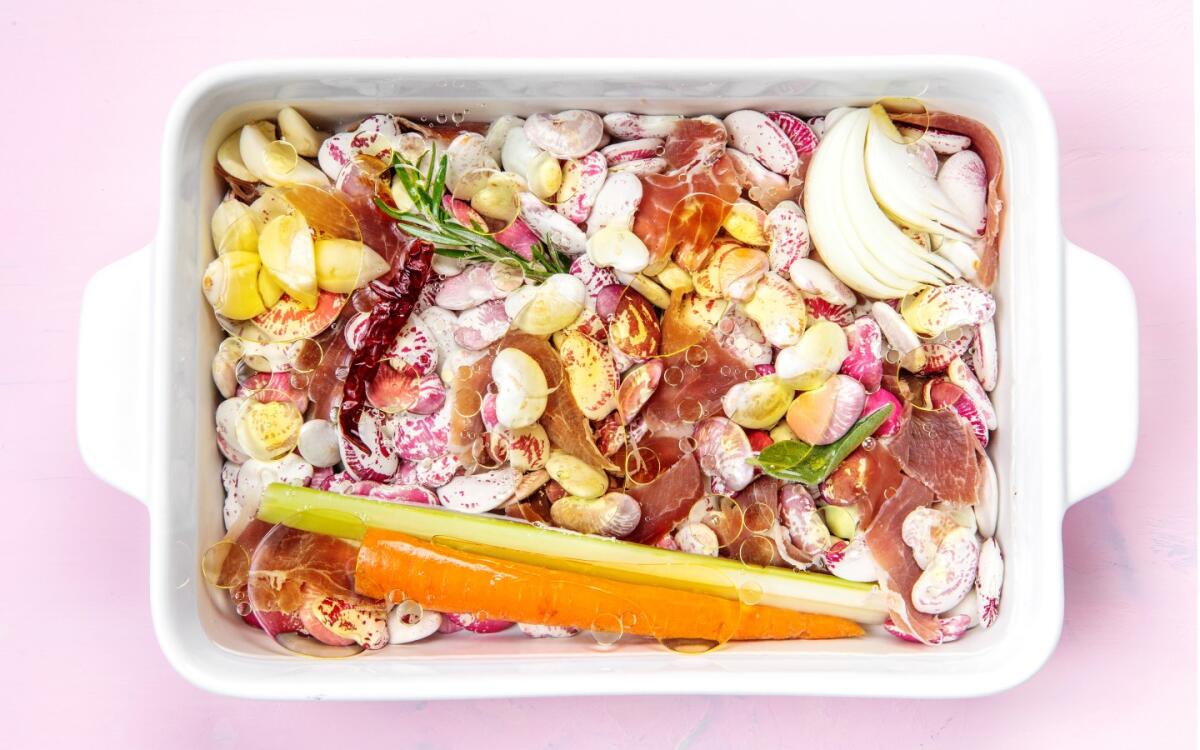 Print Recipe

Print Recipe
The aromatics used here should be what you have around and their presence a casual one. If you have leftover chopped onions or carrots, use those in place of the whole pieces. If you have a fresh chile and no dried ones, use that. Similarly, I often buy the "poultry" packets of fresh herbs, which contain both rosemary and sage, and thyme, so that I can use them all without having to buy large amounts of either.
1
Heat the oven to 350 degrees.
2
Spread the beans in a 9-by-13-inch baking dish and add the olive oil, salt, sage, rosemary, bay leaf, chile, garlic, prosciutto, onion, carrot and celery. Pour in 4 cups water. Cover the dish with foil and bake for 1 hour. Uncover the dish and continue baking until the beans are tender and the cooking liquid is slightly reduced, 1 hour more.
3
Remove the dish from the oven, and let the beans cool for 5 minutes. Spoon into bowls, drizzle with more olive oil if you like and sprinkle with celery leaves. Serve with bread for soaking up all the bean liquid.
---
Get our Cooking newsletter.
Your roundup of inspiring recipes and kitchen tricks.
You may occasionally receive promotional content from the Los Angeles Times.