Cafe del Rey's white hot peach sangria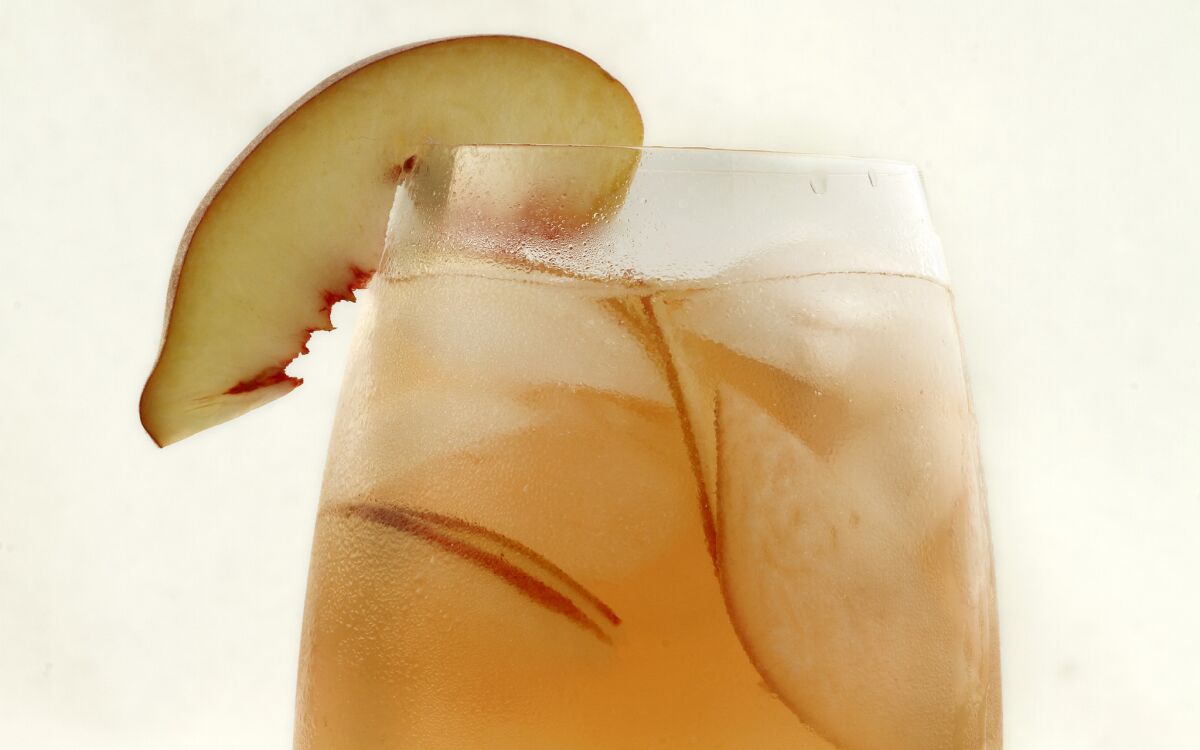 Print Recipe

Print Recipe
Dear SOS: Recently, my husband, some friends and I were at Cafe del Rey in Marina del Rey for the restaurant's 20th anniversary party. Besides the delicious food, they served an amazing white sangria made with fresh peaches. Everyone enjoyed it so much, and I'd love to make it at home if they will share the recipe. It's the perfect refreshing drink.
Susan Wade
Rancho Palos Verdes
Dear Susan: Fresh and bright with flavor, this smooth sangria combines a touch of vanilla with just a hint of heat. It's a very refreshing cure for a hot day! Enjoy!
White hot peach simple syrup
1
In a medium saucepan, combine the sugar, water, vanilla bean (seeds and pod) and red pepper flakes. Heat over medium heat, stirring gently, until the sugar is dissolved.
2
Remove from heat and strain through a fine mesh strainer. Set aside until cool, then refrigerate until needed. This makes about one-half cup syrup, slightly more than is needed for the remainder of the recipe. The syrup will keep for up to 2 weeks, covered and refrigerated.
White hot peach sangria and assembly
1
In a large bowl, combine the wine, brandy, peach schnapps and white peach simple syrup. Stir in the peach, orange, lime and lemon slices. Stir in the seeds scraped from the vanilla bean, discarding the pod.
2
Cover and refrigerate for 48 hours.
3
To serve, fill a glass three-fourths full with sangria. Top off with soda water or lemon-lime flavored soda, depending on the sweetness desired. Serve immediately.
Adapted from Cafe del Rey in Marina del Rey.
---
Get our new Cooking newsletter.
Your roundup of inspiring recipes and kitchen tricks.
You may occasionally receive promotional content from the Los Angeles Times.