Chicken and Citrus Salad Sandwiches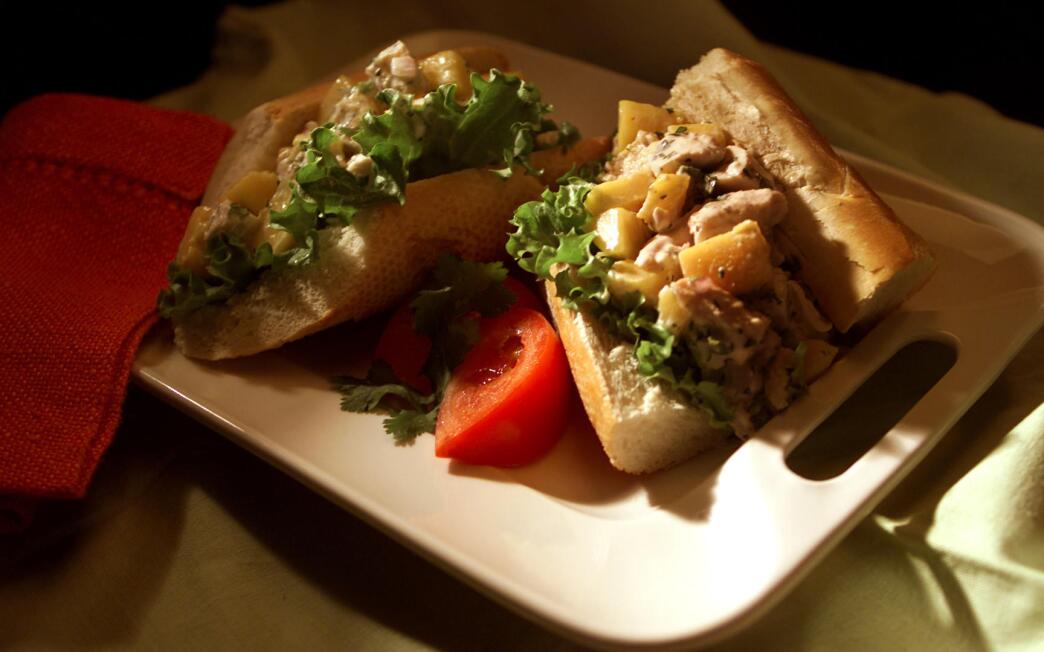 Print Recipe

Print Recipe
Mangoes, one of the best fruits in the market right now, are rich in vitamins A and C and will add a deliciously sweet component to any salad or dessert. Here they add a bright note to chicken salad sandwiches.
You can't necessarily judge a mango's ripeness by its color. Look for one that has smooth, unblemished skin and feels soft under gentle pressure. Give this fruit a try by slicing straight down on either side of the pit. Use a spoon to scoop out the orange flesh, dice and serve.
Pick up a roasted chicken from the store for easy assembly, or, if you cook the chicken ahead, four breasts or one chicken will yield about 4 cups.
1
2
Place the lime and orange juices in a serving bowl. Add the cilantro, jalapeno, onion and mayonnaise and combine. Add the mangoes and the chicken and stir gently. Season with salt and pepper.
3
To serve, halve the bread lengthwise and remove some of the soft center. Toast beneath the broiler until lightly browned, 1 minute. Line the bread with the lettuce leaves, then top with the chicken salad. Place the top half of bread on the bottom, cut the bread into six sandwiches and serve.
Use the whole jalapeno if you like things hot. If you plan to make this salad ahead, add the red onion just before serving.
---
Get our new Cooking newsletter.
You may occasionally receive promotional content from the Los Angeles Times.