Chicken thighs with honey, olives and oregano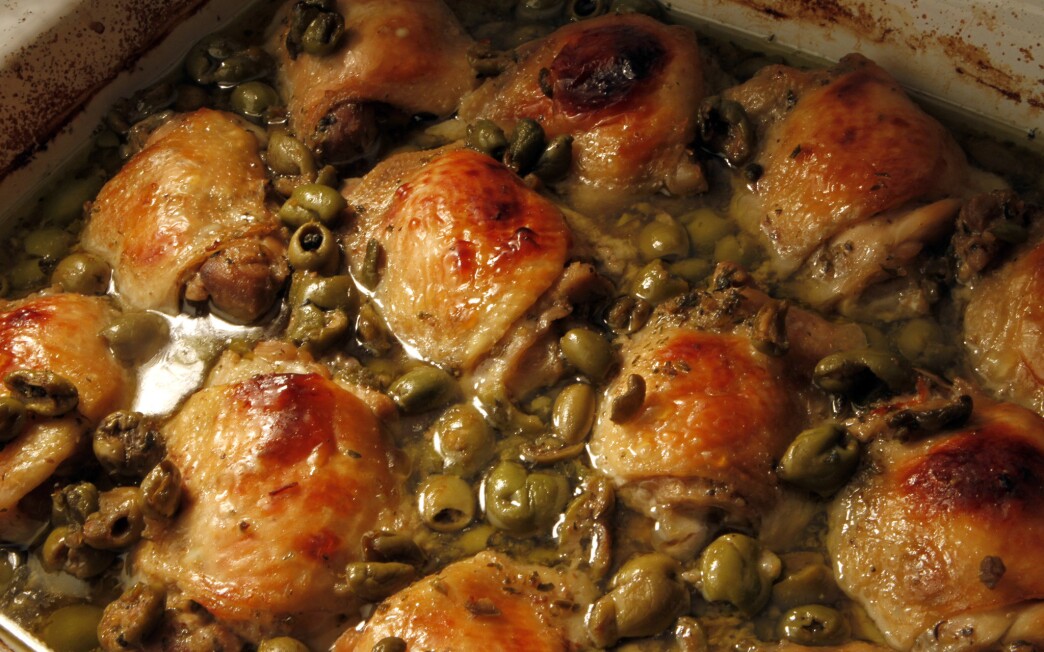 Print Recipe

Print Recipe
Throughout the Jewish year, seasonal foods are incorporated into special dishes that have become the caretakers of our wishes, laden with symbols from Jewish history, and collective memories of nature in the biblical land. Even though some sources say that the honey of the Bible was made of dates, grapes, figs or carobs, dishes sweetened by honey are a frequent feature of Rosh Hashana fare.
1
Rinse the chicken thighs and place in a bowl. Pour over boiling water to cover and let stand for 2 to 3 minutes. Using a sharp knife, scrape the skin to remove excess surface fat. Dry the pieces and place them in a nonreactive ovenproof casserole.
2
Make a marinade by combining the red wine vinegar, olive oil, capers, garlic, oregano and olives. Taste, and season if desired with salt and pepper. Toss the marinade with the chicken, cover and refrigerate at least 8 hours, preferably overnight, turning occasionally.
3
Heat the oven to 375 degrees. Turn all the chicken thighs skin up, and pour the wine over. Brush the thighs generously with honey, and cover the pan with aluminum foil. Bake for 1 hour, then remove the cover and continue to bake until the tops of thighs are golden brown.
Adapted from "The Essential Book of Jewish Festival Cooking" by Phyllis Glazer and Miriyam Glazer.
Make Ahead:
This dish may be prepared several hours in advance and reheated in the oven.
---
Get our new Cooking newsletter.
You may occasionally receive promotional content from the Los Angeles Times.