Gracias Madre's Key lime pie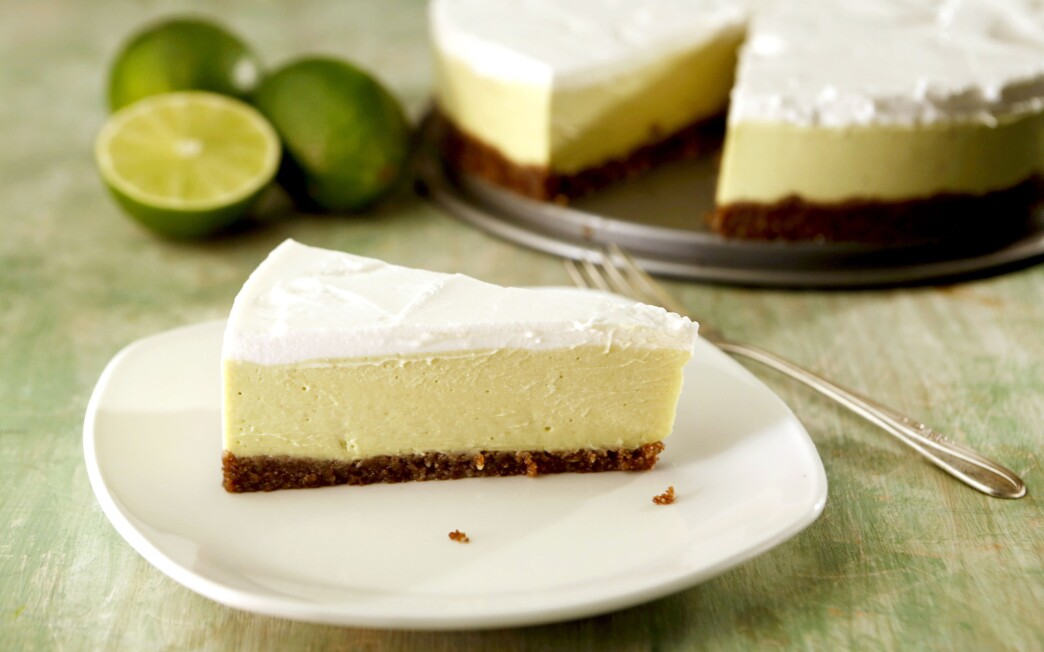 Print Recipe

Print Recipe
For vegans and the dairy-intolerant, Key like pie is often off-limits (sad face). To the rescue: Gracias Madre, the vegan Mexican restaurant in West Hollywood whose kitchen is led by Chandra Gilbert. It's a beautiful place (vaulted ceiling, outdoor fireplace), often filled with equally beautiful people. But, more important, the food is the sort of thing that vegans want and do not often get to indulge in. Cream pie, to be specific. It's not actual cream, of course, but for a minute you think it could be. Do you want date paste in your pie crust and coconut oil in your whipped cream? Do you want the filling built from avocados and lecithin? If you're a vegan, you do indeed. And if you're not a vegan, it tastes pretty good too.
From the story: Treat yourself to this vegan Key lime pie recipe for Meatless Monday
Crust
1
In a food processor fitted with a steel blade, combine the pecans, date paste, salt and vanilla extract, and process to form an even crumb. Press the crust into a well-oiled 9-inch springform pan, and refrigerate until ready to assemble.
Filling
1
In a food processor fitted with the steel blade, combine the lime juice, agave, coconut milk, avocado, vanilla and salt, and process until smooth. Add the lecithin and coconut oil, and continue to process, stopping to scrape down the sides, until completely combined and you can no longer see lecithin granules. Pour the filling evenly over the crust, and tap the springform pan lightly to evenly distribute the filling and eliminate air bubbles. Refrigerate the pie overnight.
Whipped cream
1
Without shaking or turning the cans of coconut milk over, carefully open and remove the semi-solid cream that has risen to the surface (about 3/4 cup heavy cream per can). Save the leftover milk for another use.
2
Combine the cream in a bowl with the agave, salt and vanilla, and beat with an electric mixer until soft peaks form, 3 to 7 minutes. Beat in the coconut oil.
3
Refrigerate the whipped cream overnight. Before serving, fluff the cream with a fork.
Adapted from a recipe by chef Chandra Gilbert. Date paste is also known as pressed dates and is available at Middle Eastern markets; to make it, process pitted dates with a little water to form a paste. Lecithin granules are available at select gourmet markets and cooking stores, as well as online.
---
Get our new Cooking newsletter.
You may occasionally receive promotional content from the Los Angeles Times.