Green beans with pickled shallots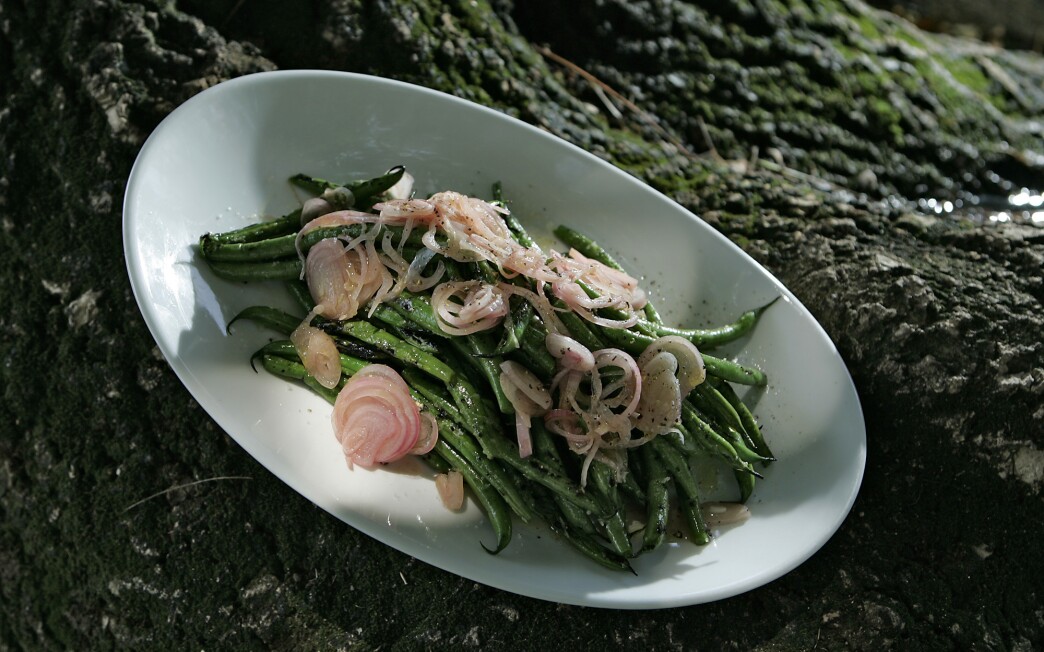 Print Recipe

Print Recipe
Green beans are terrific grilled for just a few minutes, until just softened and a bit charred, then simply dressed with olive oil and plenty of salt. With the zesty tang of the shallots, they complement the bold flavor of grilled meat, and the crisp of the green beans plays off the tenderness of the meat.
From the story: Some real scorchers
1
In a small bowl, combine the shallots and the vinegar and set aside for 1 hour.
2
Toss the green beans with 2 tablespoons of the olive oil and sprinkle with salt. Grill over high heat until browned on both sides, about 8 to 10 minutes on an outdoor grill on the grill surface or in a grill basket.
3
Toss the grilled green beans with the lemon zest and arrange on a platter. Season with additional salt and pepper to taste.
4
Spoon the pickled shallots over the the beans. Drizzle with 2 tablespoons remaining olive oil.
---
Get our new Cooking newsletter.
You may occasionally receive promotional content from the Los Angeles Times.