Honey-bourbon Roast Chicken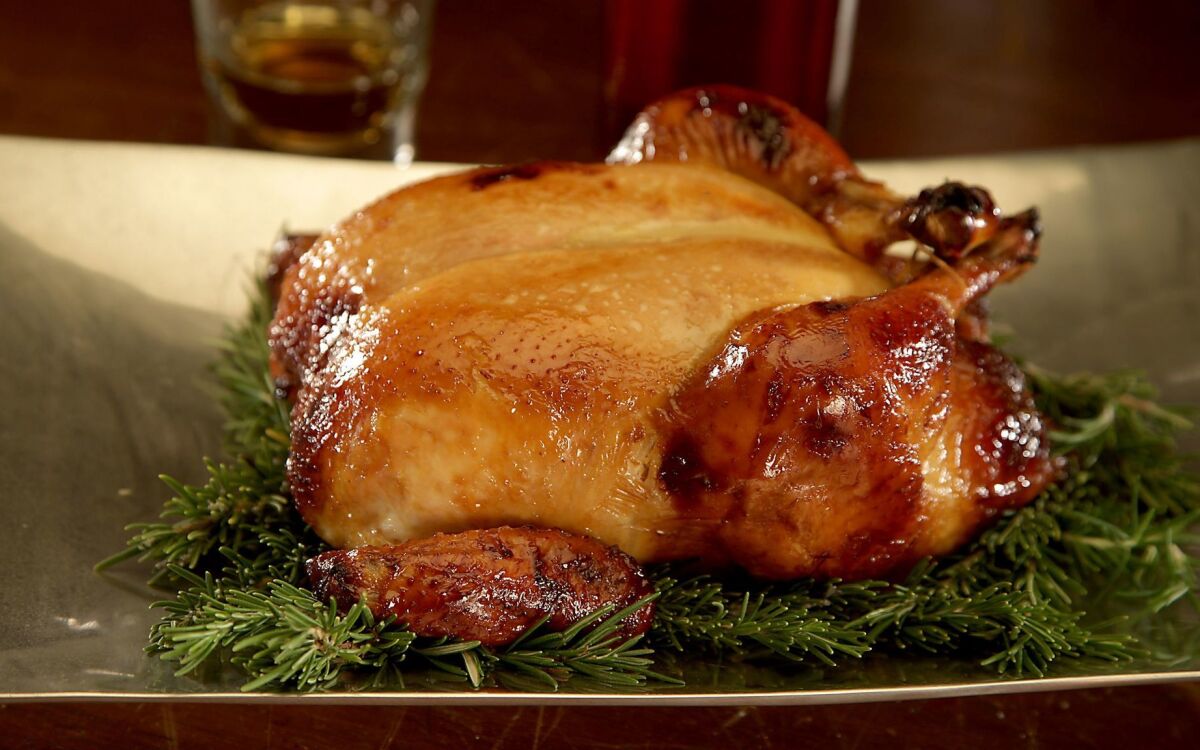 Print Recipe

Print Recipe
1
In a pot heated over medium-low heat, toast the mustard seeds just until they start to pop, 2 to 3 minutes. Add the cider and stir in the salt, ½ cup honey and bourbon. Add the crushed rosemary and continue to heat, stirring, until the salt is dissolved. Remove from heat and cool to room temperature.
2
Place the chicken in a non-reactive container and pour over the brine. Place a plate over the chicken to weigh it down to keep it submerged. Cover and refrigerate overnight.
3
The next morning, remove the chicken from the brine and dry with paper towels. Place the chicken, uncovered, on a rack and refrigerate until about 1 hour before cooking. Remove the chicken and leave it at room temperature for an hour to take the chill off.
4
Heat the oven to 400 degrees. Truss the chicken if you'd like, and place on a rack on a rimmed baking sheet or shallow roasting pan. Stir together the melted butter and remaining 2 tablespoons honey. Brush the honey-butter over the chicken. Roast the chicken for 15 minutes.
5
Lower the heat to 350 degrees and continue roasting until a thermometer inserted in the thickest part of the thigh reaches 165 degrees. Remove and set aside 15 to 20 minutes before serving.
---
Get our new Cooking newsletter.
Your roundup of inspiring recipes and kitchen tricks.
You may occasionally receive promotional content from the Los Angeles Times.