Louisiana barbecue shrimp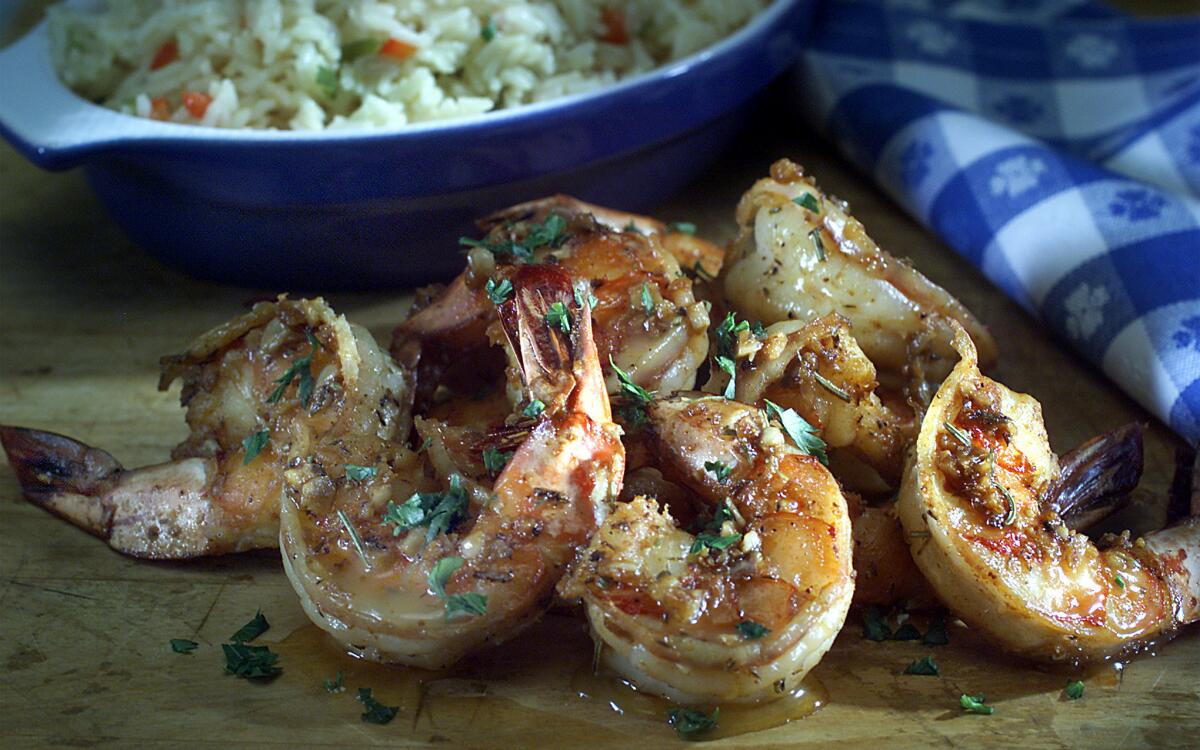 Print Recipe

Print Recipe
At this time of year, "barbecue" pretty much means one thing: meat grilled and served with a red sauce that is kind of sweet and kind of spicy.
But there's another kind of barbecue, one from New Orleans. There, it also means shrimp that are sauteed in a skillet with lots of butter, garlic and spices, especially cayenne pepper. Not your typical barbecue.
So serve this with some good old dirty rice for a fast--and different--kind of summer ritual.
1
Peel and devein shrimp. Set aside in a medium bowl. Combine cayenne pepper, black pepper, salt, thyme and rosemary and rub into shrimp.
2
Melt butter in a large skillet over medium-high heat. Add garlic and Worcestershire sauce and cook, stirring, until garlic is very fragrant, about 1 minute. Add shrimp and saute, turning shrimp once or twice until they are pink, about 2 to 3 minutes.
---
Get our new Cooking newsletter.
Your roundup of inspiring recipes and kitchen tricks.
You may occasionally receive promotional content from the Los Angeles Times.