Mayonnaise-Roasted Side of Salmon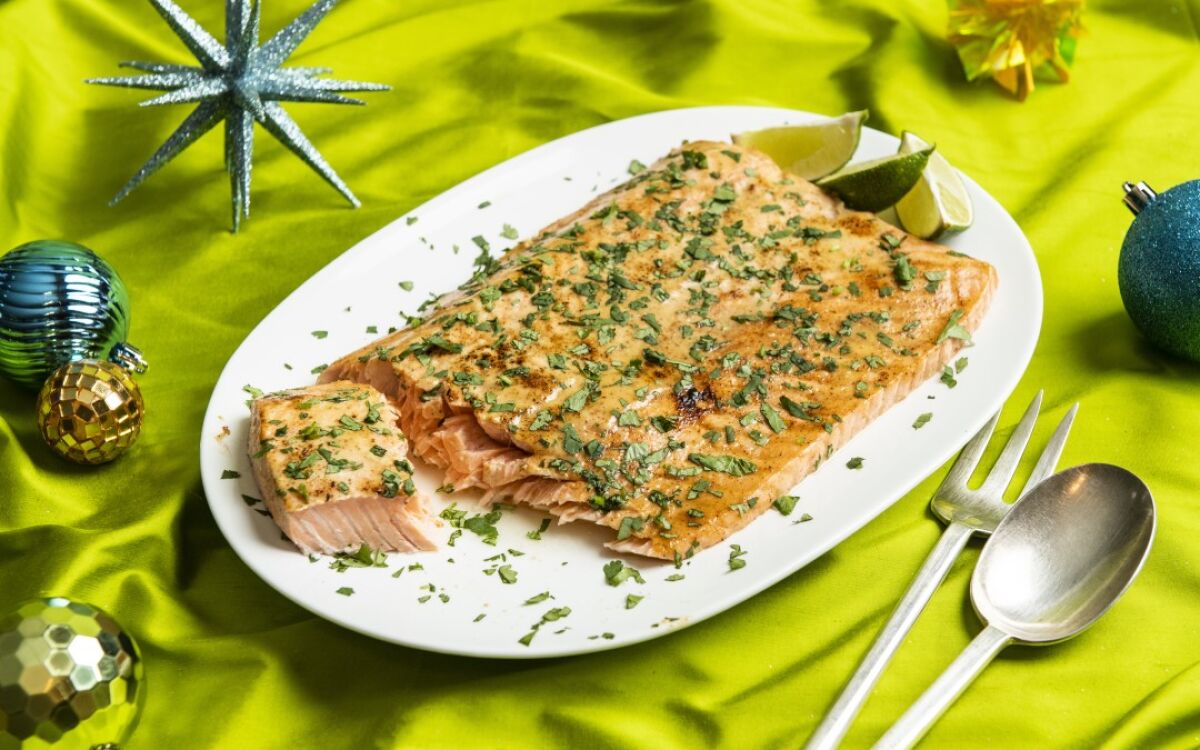 Print Recipe

Print Recipe
The key to silky salmon is to avoid overcooking and to slather it with this mustard-mayonnaise sauce. Rich, salty and a little sweet, the mix burnishes onto the lightly spiced fish.
1
Heat the oven to 425 degrees. Line a half-sheet pan with parchment paper.
2
Mix the mayonnaise, mustard, miso and honey until smooth. Put the salmon on the prepared pan and sprinkle evenly with salt and then the ancho chile. Spread the miso mixture on top to evenly coat.
3
Roast until medium-rare, 15 to 20 minutes. A thin-bladed knife inserted into the thickest part should slide through with a little resistance. After you remove the knife, touch the flat side to the skin above your lip; it should feel warm. Sprinkle with the cilantro and serve warm with lime wedges.
Make Ahead:
The miso sauce can be refrigerated in an airtight container for up to 3 days before spreading on the fish.
---
Get our new Cooking newsletter.
Your roundup of inspiring recipes and kitchen tricks.
You may occasionally receive promotional content from the Los Angeles Times.