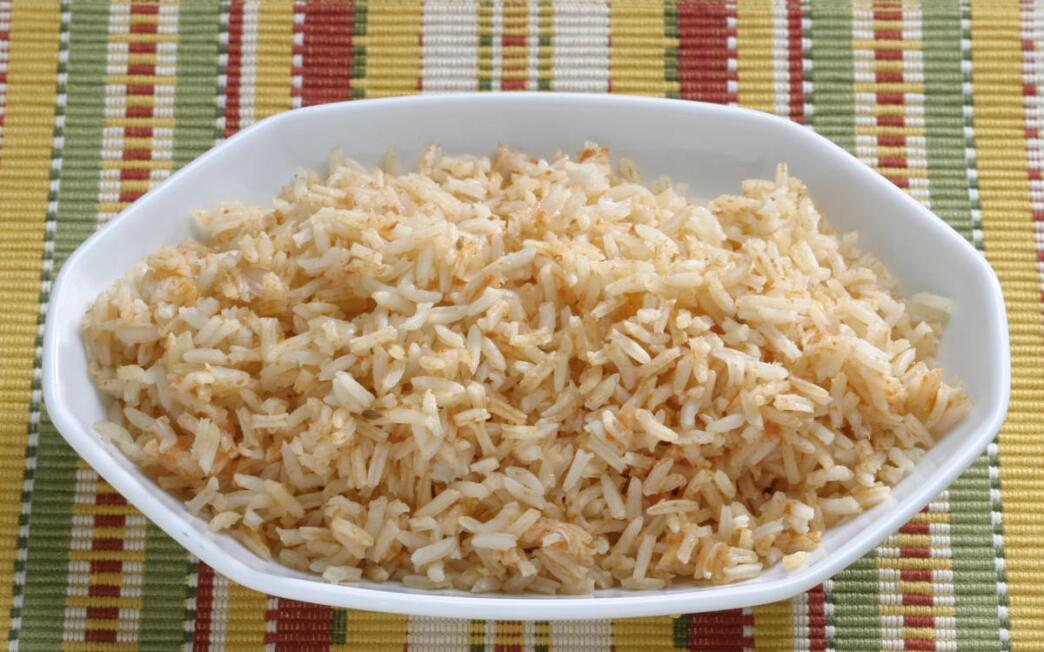 Print Recipe

Print Recipe
It's light but satisfying, fabulously flavorful and not at all fussy. Cocido -- a meal in a bowl with a Mexican accent and Spanish antecedents -- is made with beef shank and seasonal fresh vegetables, and served with Mexican rice and a spicy salsa. It's just the thing to eat at this time of year when there's a nip in the air but the days are still too warm for heavy eating.
This colorful soup is served all over Mexico, sometimes under the name caldo de res (caldo means broth and res is beef). Here in California, most Mexican restaurants serve it as cocido, derived from the Spanish word cocer, meaning to cook or to simmer over low heat.
And that's a great way to picture this terrific dish -- simmering on the stove, ready for the last of the season's kitchen garden vegetables to be tossed in: onion, garlic, a few ears of corn, some green beans and fresh herbs.
Throughout Mexico, cocido's components may vary slightly, the changes reflecting the whim of the cook or what is on hand. Here, cocido is a glorious way to enjoy the abundance of shoulder-season vegetables, mixing new potatoes and late summer squash, for example.
It's almost mandatory to put in chunks of corn on the cob, because corn adds subtle flavor and body to the broth (indeed, some vegetarian soup stocks are based on boiled cobs). Even when sweet corn is out of season, there's usually some type of fresh corn in Latino markets. It may not be sweet, but in Mexico corn is starchier than the sugary, juicy varieties favored here, so in that sense it is more authentic.
Our recipe includes corn, green zucchini, green beans, carrots, potatoes and fresh herbs. Other possibilities include summer squash, chayotes, baby zucchini with flowers attached, yellow zucchini, English peas, fresh garbanzos, lima beans and cabbage. Just keep it light, rather than choosing wintry vegetables such as butternut squash and turnips or pungent vegetables such as cauliflower and broccoli.
*
Viva variety
Mexican cocido is a direct descendant of Spain's elaborate cocidos, trimmed down and radically altered to suit New World tastes. Almost overwhelming in its richness, a cocido Catalan might include chicken, veal, lamb, ham, black sausage, bacon and pork as well as garbanzo beans and assorted vegetables.
You'll find some form of this soup wherever Spaniards settled in this hemisphere. In Chile, for example, there is cazuela (casserole), which, like cocido, includes meat, corn chunks and a variety of vegetables.
The accompaniments set Mexican cocido apart from anything you'd find in Spain. A light-red rice, subtly scented with cumin, is served as a side dish, but it's customary to spoon some or all of it into the soup. (The secret to this rice's flaky texture is frying the grains first; pureeing the tomatoes in the blender produces a smooth color.) Lime wedges and salsa contribute sparkle and zest. And chopped cilantro and onion supply bright fresh taste.
Cocido's a rustic, peasant dish, traditionally made with less expensive, tougher cuts of beef. Long simmering puts flavor into the broth and tenderizes the meat until it falls apart at the touch of a fork. The most popular cut is beef shank, or chamorro as it is labeled in Latino markets. You can also use short ribs. Some cooks make cocido with oxtails, and some combine several cuts of beef.
I've had a variety of favorite L.A. cocidos through the years, starting with one in a long-vanished restaurant on the east side of Pershing Square. Almost every Mexican restaurant in the heart of the downtown Latino shopping district, where I often go for lunch, has cocido, including a rustic version with big, rough chunks of heavily boiled vegetables. Colima near Chinatown offers an artistic version in which slim zucchini wedges are cooked so they remain bright green, tomato adds pretty touches of red, and a tangle of cilantro sprigs in the center pulls it all together.
Cocido is great for home cooks, even beginners, because it allows so much leeway. You can use a lot of meat or a little and adjust the vegetables to taste.
And though it's a homey dish -- a one-bowl dinner that you'll make over and over because it's so easy and so delicious -- it's also something wonderful to share with friends. Just warm up a batch of the freshest tortillas you can lay your hands on and open a few frosty Mexican beers.
1
Rinse the rice well, then drain and spread it out on a platter to dry.
2
Place the tomatoes in a blender and blend until pureed, adding a little broth or water if needed. Pour into a 2-cup measuring cup and add enough broth or water to measure 2 cups. Set aside.
3
Heat the oil in a medium saucepan. Add the rice and cumin seeds and fry until the rice begins to brown. Add the garlic and onion and cook, stirring often, until tender, about 3 to 4 minutes.
4
Add the tomato liquid and 1 teaspoon salt and bring to a boil. Cover and simmer until the liquid is absorbed, placing the pot on a heat diffuser if necessary to prevent burning and sticking, about 28 minutes. Fluff with a fork and serve.
You can spoon the rice into the soup or have it on the side.
---
Get our new Cooking newsletter.
You may occasionally receive promotional content from the Los Angeles Times.