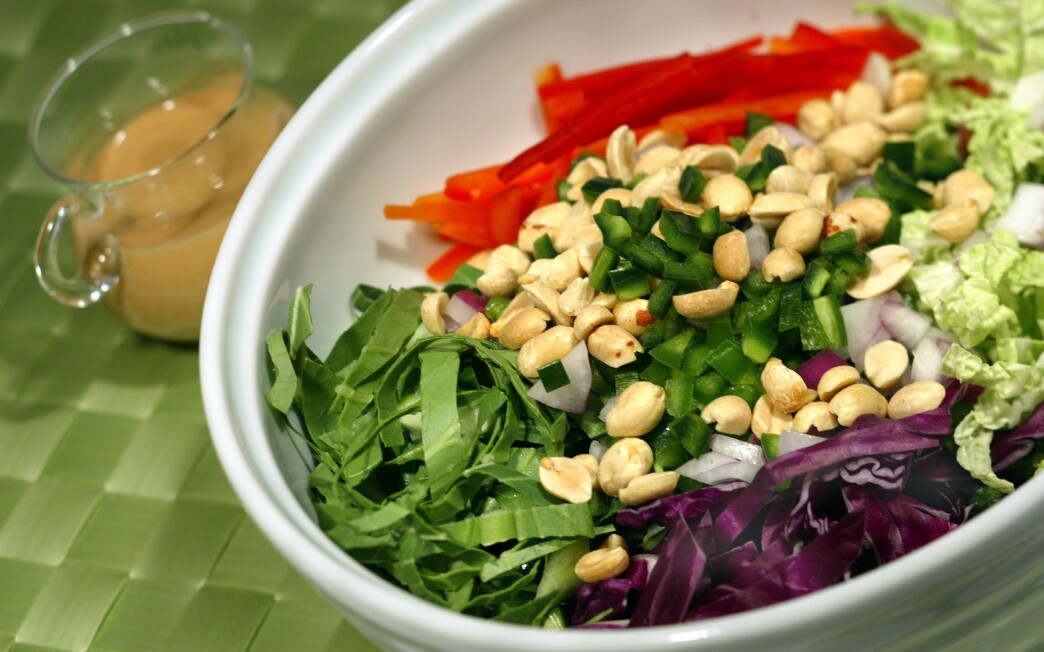 Print Recipe

Print Recipe
Dear SOS: This past weekend we had dinner at Ed & Fred's Desert Moon Restaurant in Lexington, Ky. Everything was outstanding, and their peanut coleslaw was fabulous! Can you get the recipe?
Shirley Kline
Rolling Hills Estates
Dear Shirley: This "new American eclectic" restaurant (named for the fathers of the original partners) serves lots of contemporary sandwiches -- such as grilled salmon BLT. Chef and co-owner Doug Eifert developed this spicy-sweet Asian-influenced slaw to serve on the side. The nappa and red cabbages give it a great fresh look.
1
Place the vinegar, peanut butter, brown sugar, soy sauce, sesame oil, ginger, lime juice and garlic in a mixing bowl and whisk vigorously until smooth.
2
In a large bowl, combine the sliced cabbages, bok choy, bell pepper, chiles, onion, jalapenos and peanuts. Pour the dressing over. Toss and serve.