Rhubarb and blood orange compote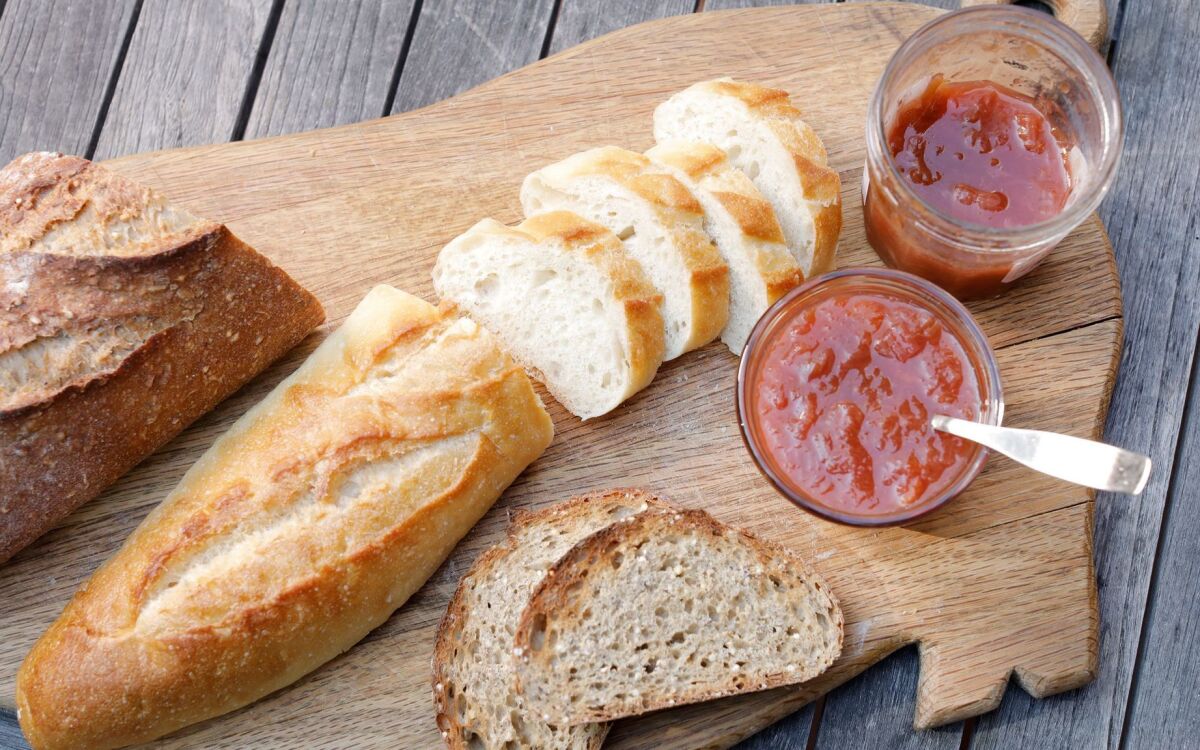 Print Recipe

Print Recipe
I've long loved the combination of rhubarb and blood orange — both fruits are tart, but each in a particular way, and their flavors and colors complement each other. I adapted a formula and method I use for fruit jams, using half the sugar required for jam to produce a compote that doesn't have the shelf life of a preserve but does keep for a few weeks in the refrigerator. It's wonderful with ice cream, stirred into yogurt or spread on toast.
From the story: Making tarts, salads and cocktails with seasonal blood oranges
1
Segment the oranges: Cut off either end of each orange, then cut away the skins by cutting down the sides of the oranges, positioning your knife between the white pith and the orange flesh. Using a sharp paring knife, hold the orange over a bowl and cut away the sections from between the thin membranes. Squeeze the remaining pulp with your hand to extract juice into the bowl and discard the pulp. Weigh the oranges without the juice. You should have ¾ pound.
2
In a stainless steel saucepan that is no more than double the volume of the fruit, combine the rhubarb, blood orange segments and juice with the sugar and vanilla seeds and pods. Stir together, cover with plastic wrap and refrigerate for 1 hour.
3
Remove the pan from the refrigerator and discard the plastic wrap. Bring the mixture to a boil over medium heat, stirring occasionally. When the fruit begins to boil, remove from heat and set aside to cool, then cover tightly and refrigerate for at least 12 hours, preferably overnight. Remove the vanilla pods and discard or save for another use.
4
Place a small plate in the refrigerator to chill. Return the pan to medium heat and bring back to a boil, stirring. Fill a small bowl with water. Using a fine mesh skimmer, skim off any foam from the fruit. Stir the fruit with a rubber spatula until the mixture has thickened, 8 to 10 minutes. Remove the plate from the refrigerator and place a spoonful of the compote on the plate. It should not be as thick as jam, but it should not be very runny either. The liquid that runs off should be syrupy.
5
Remove from the heat and pour into 1- or 2-cup canning jars. It helps to use a wide canning funnel to do this. Cover tightly, set aside to cool and refrigerate. The compote will keep for a couple of weeks.
---
Get our new Cooking newsletter.
Your roundup of inspiring recipes and kitchen tricks.
You may occasionally receive promotional content from the Los Angeles Times.