Roasted green beans with blue cheese
Time
Total time: 30 to 45 minutes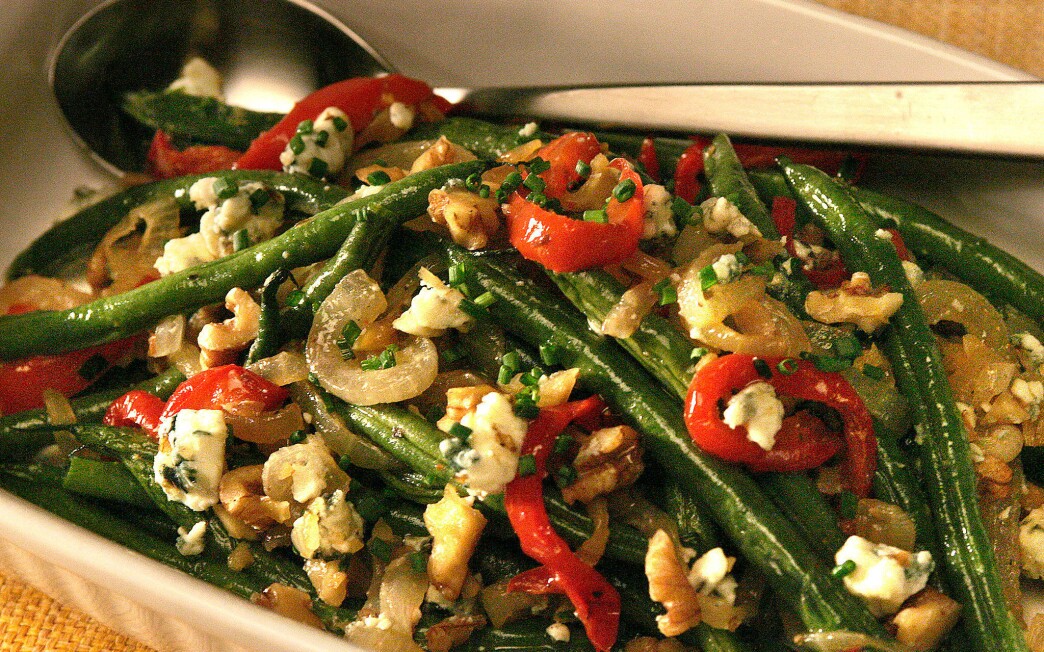 Print Recipe

Print Recipe
Blue cheese has a wondrous effect as a topping for char-roasted green beans.
From the story: Our brilliant blues
1
Wash the green beans and dry well. Place in a large bowl and add 1 tablespoon of the olive oil and half of the salt. Season with pepper to taste. Toss to coat well. Spread on a rimmed baking sheet.
2
Cut the red pepper and onion into slices about the same thickness as the green beans. Place in a bowl and add the remaining oil and salt and season with pepper. Toss to coat well. Spread on a second rimmed baking sheet.
3
Heat the oven to 475 degrees. As it heats, toast the walnuts in a small baking dish, 5 to 10 minutes; watch carefully to be sure they don't burn. Cool, then coarsely chop.
4
Roast the vegetables until they're soft and starting to caramelize, 15 to 30 minutes, stirring and turning every 5 minutes to cook evenly without burning.
5
Transfer to a shallow serving dish. Sprinkle with the walnuts. Crumble the blue cheese over and sprinkle with the chives. Serve warm or at room temperature.
---
Get our new Cooking newsletter.
You may occasionally receive promotional content from the Los Angeles Times.