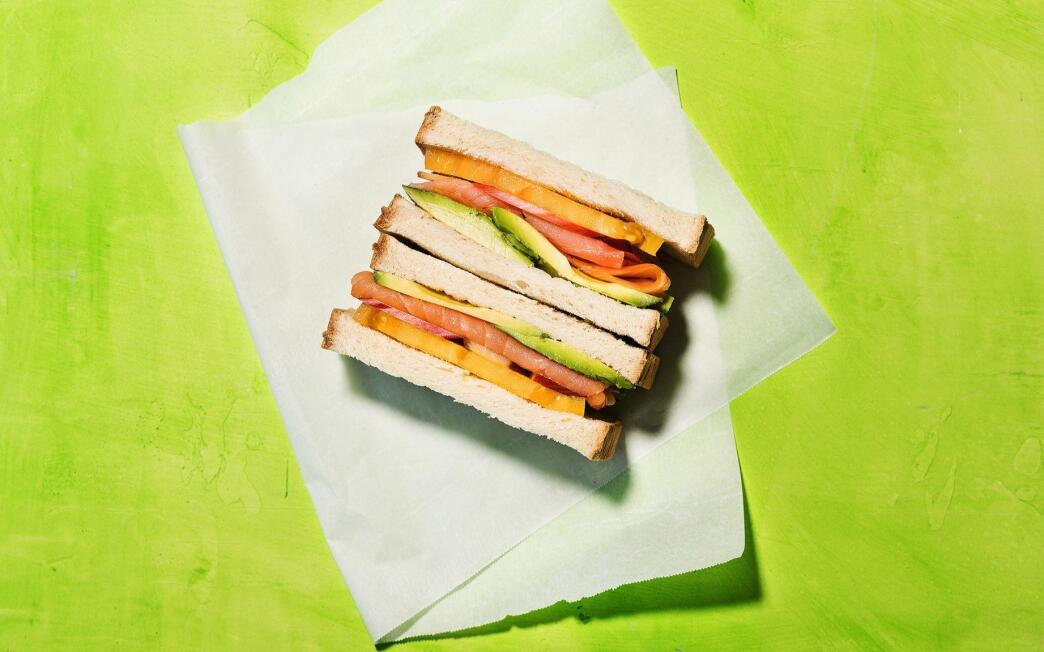 Print Recipe

Print Recipe
Smoked salmon is often served with cucumber slices and a squeeze of lemon juice. Here, pickled rhubarb takes the place of both, offering a bright tartness with a light crunch. This breakfast sandwich would taste just as good at lunch or tea time.
1
Trim the ends off the rhubarb, then cut into scant eighth-inch-thick slices at an angle. Place in a medium bowl, sprinkle with the sugar and salt, and toss with your hands until evenly coated. Let sit, tossing occasionally, until the sugar and salt dissolve and the rhubarb slices soften a little, about 10 minutes.
2
Put 4 slices of bread on your work surface. Arrange the avocado slices on each piece of bread in a single layer. Top with the smoked salmon, folding the slices to fit if needed. Arrange the pickled rhubarb on top in a single layer, leaving the pickling liquid behind in the bowl. Top with the tomato slices, then with the remaining 4 slices of bread.
3
Using a serrated knife, cut the sandwiches in halves or quarters using a sawing motion. Serve immediately.
---
Get our new Cooking newsletter.
You may occasionally receive promotional content from the Los Angeles Times.