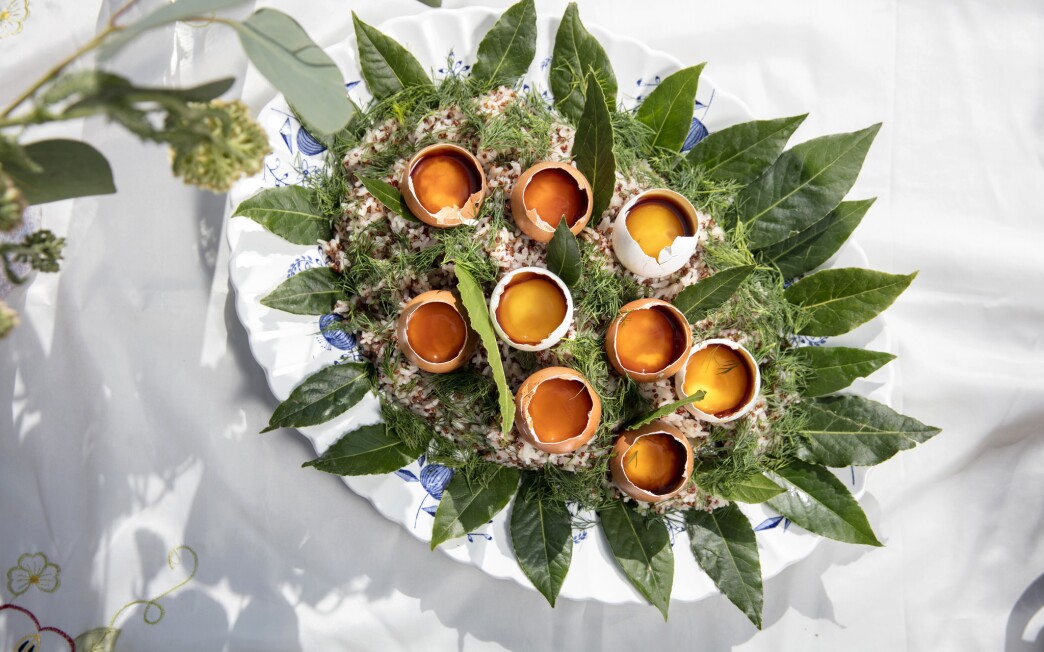 Print Recipe

Print Recipe
Imagine the pleasure of runny egg yolks with a savory hit of soy sauce. That's what these yolks are, and they're amazing when swirled into steamed rice or boiled noodles. You can save the whites for another use. Dimayuga cures the yolks at room temperature; you can do the same if you'd like. Recipe adapted from Angela Dimayuga.
1
Give an egg a firm tap on a hard work surface or kitchen counter. Split the shell in half crosswise and gently pour out the egg white into an airtight container. Pour the egg yolk and any remaining white in the shells into one hand and let the remaining white slip through your fingers and into the container while you steady the yolk on your fingers. Carefully slide the yolk back into one half of the shell without popping it. Add a teaspoon of soy sauce and swirl gently so that the soy sauce runs under the yolk. Stand the shell with the yolk up in the egg carton. Repeat with 5 more eggs. (You may pop some yolks or end up with unevenly cracked shells in the process. If that happens, save those eggs with the whites and reserve them all for another use.)
2
Close the egg carton top and refrigerate for 2 to 3 hours to allow the yolks to cure.
---
Get our new Cooking newsletter.
You may occasionally receive promotional content from the Los Angeles Times.