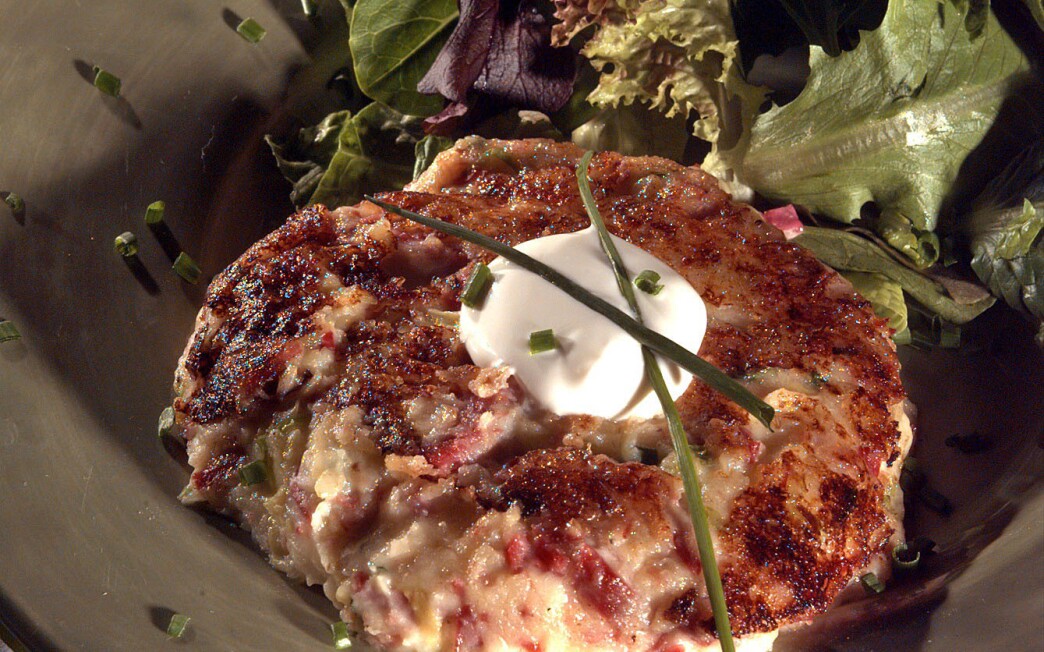 1
Melt 2 tablespoons butter over low heat in skillet. Add cabbage and saute until just wilted, 2 to 3 minutes.
2
Combine potatoes, corned beef, cabbage, chives and flour until thoroughly blended. Season to taste with salt and pepper. Place mixture on floured board and divide into 4 cakes, patting both sides of each cake with flour.
3
Melt remaining 2 tablespoons butter on griddle. Brown cakes, turning once, about 5 minutes per side.
4
Combine sour cream and horseradish. Top each cake with dollop of horseradish-sour cream sauce.