Steamed potatoes with cabbage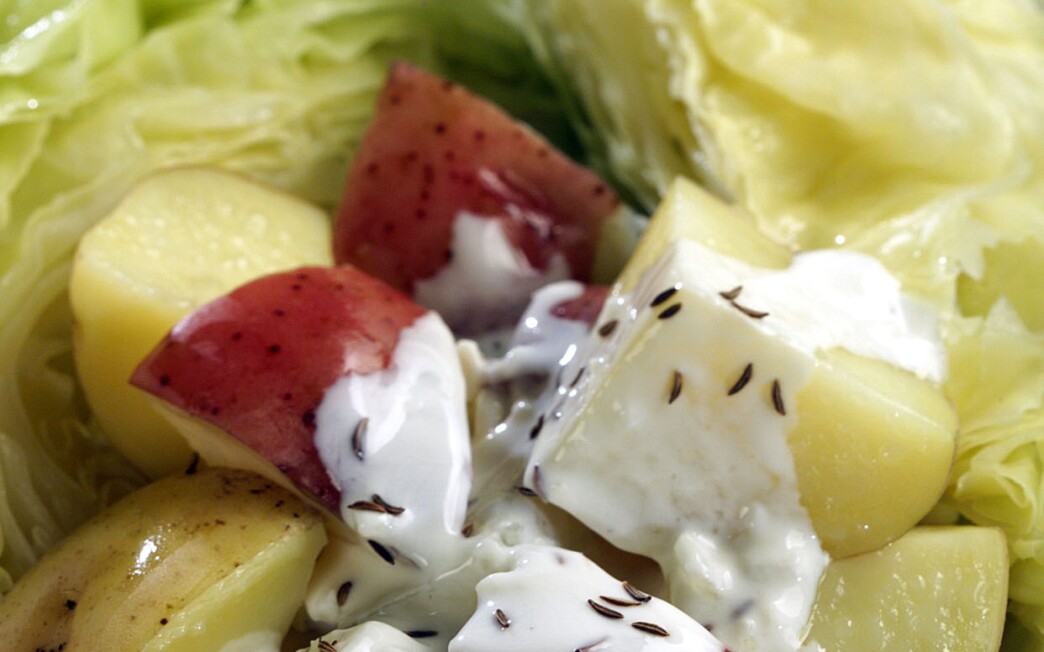 1
Place the potatoes in a steamer basket set over simmering water. Arrange the cabbage wedges in a single layer over the top of the potatoes. Cover them and steam until the potatoes and cabbage are tender, about 25 minutes.
2
While the vegetables are steaming, toast the caraway seeds in a small skillet sprayed with nonstick cooking spray over medium heat, stirring, until the seeds turn light brown and are fragrant, 1 to 2 minutes. Remove them from the heat and cool slightly. Stir the seeds, onion, garlic and salt into the yogurt until blended.
3
Divide the steamed vegetables among serving dishes and spoon over the caraway yogurt.