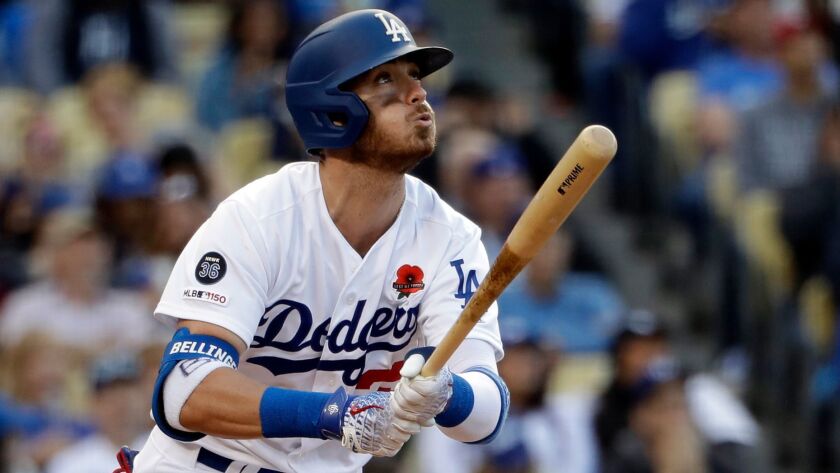 Columnist Dylan Hernandez joins the latest episode of the "Arrive Early, Leave Late" podcast to discuss all things Dodgers, including their remarkable start and the emergence of Cody Bellinger as the team's next superstar. Also, Hernandez talks about Andy Ruiz Jr. becoming the first Mexican heavyweight champion with his upset victory over Anthony Joshua.
Later, writer Bill Shaikin adds more to the Dodgers discussion, giving some insight into his recent stories about the food at Dodger Stadium and the Dodgers' failed attempt to place a minor league team in the San Fernando Valley.
The Times launched "Arrive Early, Leave Late" in October to take listeners closer to the action of L.A.'s home teams. Hosted by Beto Durán and featuring The Times' award-winning reporters and columnists, the podcast combines in-depth interviews, the best moments from the games and a look inside the front offices.
Hernandez | Is Bryce Harper worth $330 million? It's too soon to tell »
Shaikin | Today's lesson, home run science. Your teacher? The Dodgers »
Subscribe to "Arrive Early, Leave Late" on iTunes »
Miss an earlier episode? Find them all right here »
---