Newsletter: Escapes: Tips on food photography and on eating well for less than $20 on Maui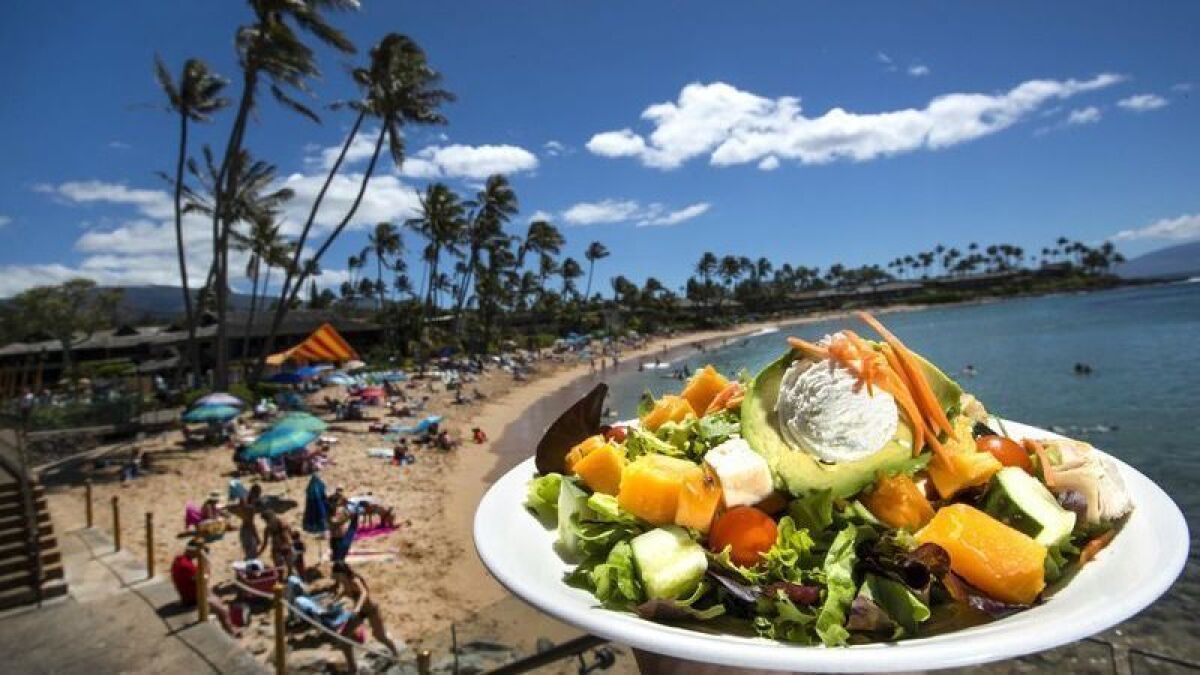 Not hard: making Hawaii look beautiful. Hard: making food on a plate look beautiful. Harder: making food on a plate look beautiful while also imparting a sense of place.
Mel Melcon, a staff photographer for the Los Angeles Times, did both. Melcon worked with writer Rosemary McClure for the third in her series we call, in our shorthand, "20 for 20" — that is, 20 meals for less than $20.
As you've probably seen on Instagram, food that's unartfully photographed looks like a train wreck on a plate, and that's being charitable. It creates the opposite of its intended effect.
Here's a tip Melcon shared in an email: "When photographing food, composition and lighting are the two things I think about most." Daytime's natural light is easier to work with than evening, for which his solution was two small LED lights instead of a flash.
"Lighting food from behind creates shadows that bring out texture, so I would often place one LED light behind and have the one in front or directly above," he said.
Variety is another critical element so the shots don't look the same. Besides lighting, he varied the backgrounds and angles. (Take a look at No. 10, Komoda Store & Bakery in Makawao for an example.)
The series on eating inexpensively is now in its second iteration. It began about 10 years ago when McClure married her budget journalist self to her fascination with island fare. She did all four islands, and over the years, thousands of readers followed her advice. But change comes with time, so she started on the 2.0 version of "20 for 20" in April 2018, updating Kauai, then moved on to Oahu in the fall.
We also offer other suggestions from our Hawaii issue. If you're on a kid-friendly vacation, we offer Kauai for keiki (children). If you're missing your cat, Lanai. If you want unusual variations on the mai tai, Oahu. And for any island, a mini-guide to cultural sensitivity. Plus advice on scoring an airfare deal to the islands.
Elsewhere, if you're into forest bathing (nudity not involved), we tell you where, and if you're into lying, we'll tell you why you fib about your vacay. Here's something that's no lie: The increase in the number of women traveling means they need to have their radar attuned for trouble (and we give tips on how). Plus we tell you how to avoid trouble getting to LAX, which is having late-night road closures, and tell you about a more-the-merrier deal on Amtrak.
All aboard!
Eat like a local, save like a banker
When you look at McClure's Maui eating story, you may see some places you recognize, but there are also newcomers. If you're on a budget, economical meals are imperative. Sometimes, people just turn to fast food because it's not that expensive, except it can be on Maui, according to Numbeo, which puts the cost of a Mickey D's combo meal at $7 for Los Angeles and $17 for Maui. This article shows there are other places to eat that also impart the flavor of Hawaii. A win-win all around.
Kauai for kid stuff
Carolyn Richardson's children love theme parks, especially Disneyland — maybe a little too much. Her family vacation to Kauai was designed to introduce her 5-year-old twins and her 7-year-old to the natural beauty of Kauai, nicknamed the Garden Isle. Was she completely successful? Signs point to no, but it reinforced her determination to help them realize how fun it is to live in a real Technicolor world.
Is Lanai the cat's meow?
You may think so after reading Jay Jones' piece about the cat sanctuary, which helps control the feral population and protect birds. Plus, if you're missing your cat while you're vacationing in Hawaii, you can get some cuddle time with the tamer denizens of this half-acre haven.
I'll have what they're having
We don't mean the cat treats in the Lanai item above. If you're a mai tai purist, you may want to stick with the drink at the Royal Hawaiian on Oahu, which serves the original recipe and sold nearly 100,000 of them last year. But if you like to experiment, writer Christine Hitt has three suggestions for luscious variations, including a carbonated version.
Showing a sensitive side
You may think what you're seeing in Hawaii is just a pile of rocks, a park ranger explains, but those rocks may have spiritual significance because Hawaii's is a lithic culture, in which stones and rocks were used for temples, tools and more. Hitt talks about some of the ways visitors sometimes stumble and offers tips to help you avoid gaffes.
From fair to great: How to snag a low Hawaii fare
The introduction of Southwest's service to Hawaii and the availability of basic economy fares on airlines that serve the 50th state have put downward pressure on the cost of a ticket there. With help of airfare specialists, Terry Gardner shares tips on finding and scoring a deal to Hawaii.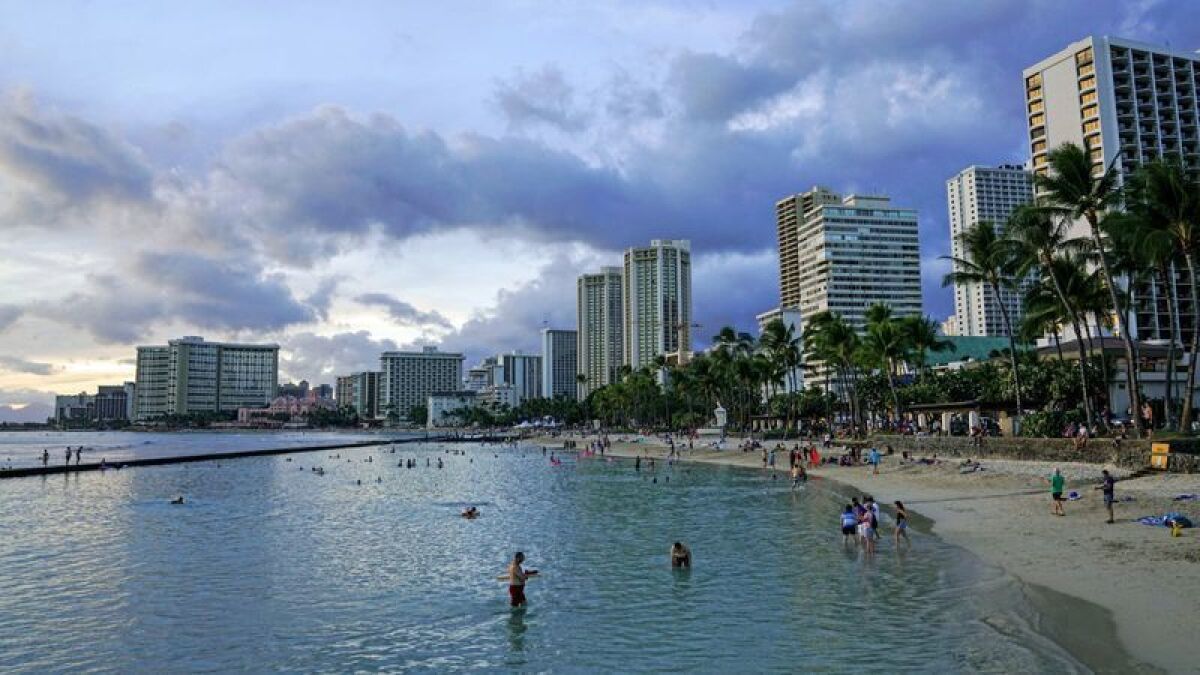 Communing with the trees, 21st-century style
We used to call it a walk in a wooded area. Now we call it "forest bathing," but that has nothing to do with nudity or getting wet, Mike Morris explains in his Tipsheet on the outdoor craze. He offers some suggestions on the best places to bask in Mother Nature's miracles and enjoy the effects.
Where there's smoke …
There's fire, especially if you're talking about your vacation. In this case, your pants are probably on fire because, a new survey shows, we often lie about our vacations — how wonderful they were, how exotic (saying, for instance, you traveled abroad when you stayed at home) and even the weather. The survey hints at why people lie about their trips.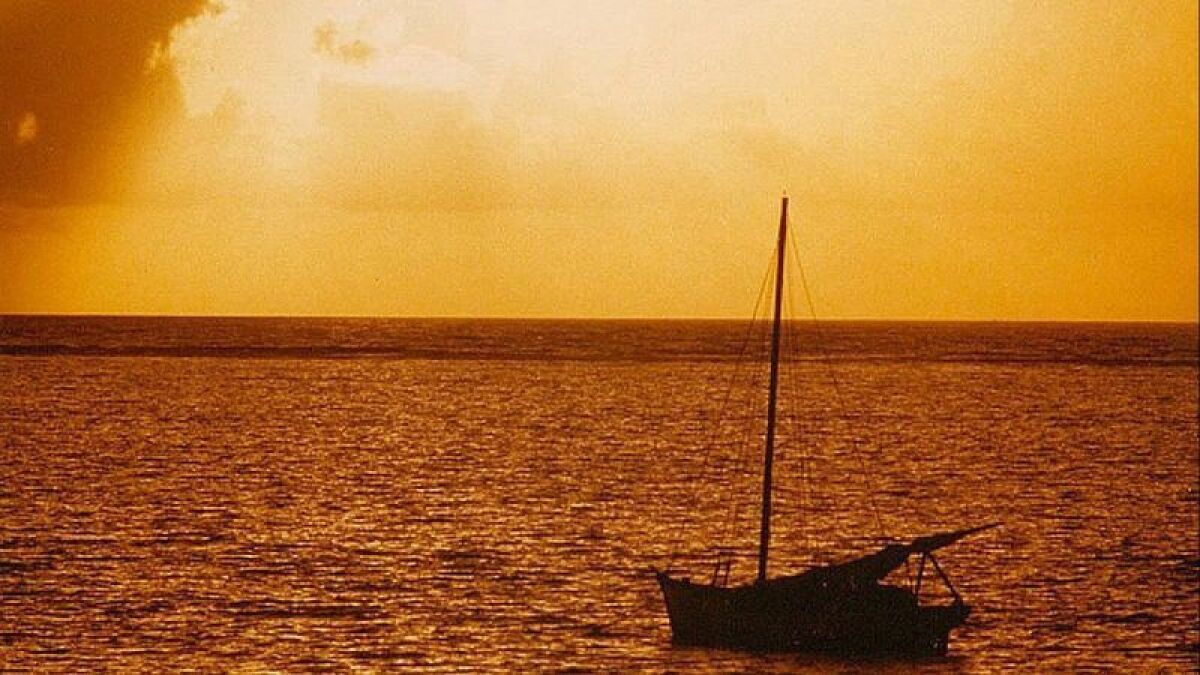 Watch out for road closures on the way to LAX
That's not a pretty picture below, neither literally nor metaphorically. That's because you may tangle with road construction on the way to the airport, thanks to work on Century Boulevard near Aviation, writes Chris Erskine, who also gives you solid advice on avoiding construction issues. The work continues through May 10.
Take care — and we mean it
Notice how people increasingly tell you to take care as they're signing off a conversation? It may be a vocal punctuation point for some, but for me, it's a reminder of an issue that frequently crops up for all travelers but perhaps especially for women. With help from travel risk and intelligence organization analysts, I've highlighted some of the issues that are particular to the sharing economy and ways that women can be proactive. In Sunday's On the Spot, traveling women give us their best tips.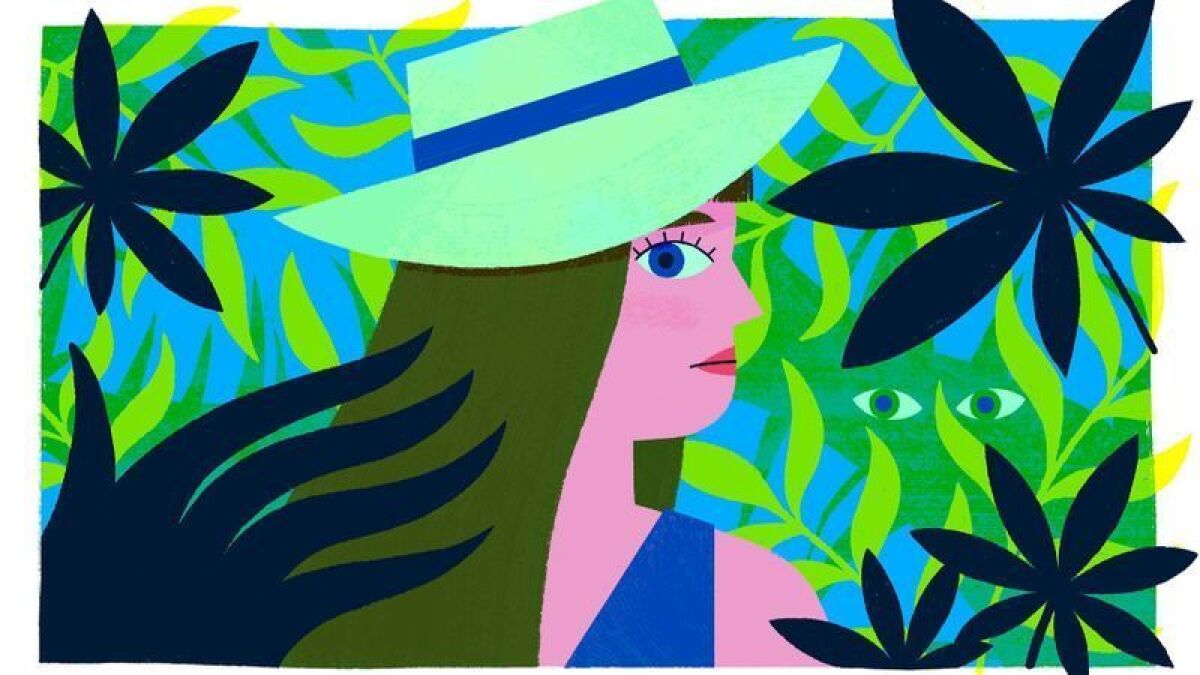 A number of ways to save on Amtrak
If you're thinking about riding the rails and you'll be taking a companion or two or three, Amtrak's group-of-four fare deal can save you as much as 35%. The first person pays full freight, but the more people who travel with you (up to four), the merrier your savings. (The fourth person gets a 70% savings.) Check out the promo code that unlocks the savings and some of the restrictions.
What, exactly, is this thing?
This isn't a bargain hunter's newsletter, although we've given you ideas on how to save. Nor is it a safety and security newsletter, although we're also telling you how to plan for travel so you never have problems. And it isn't filled only with destination ideas, although there are those too. What it is is a compendium of travel news, information and ideas, designed to help you do what you love to do.
This newsletter can be delivered to your inbox, and — I have to say this again — it is absolutely worth more than you pay for it because it costs you nothing. If you would like to subscribe to this newsletter or many others from the Los Angeles Times for your specific interest, go to membership.latimes.com/newsletters.
Thanks for being a reader and supporter of the Los Angeles Times, which means you get to tell us what you think — and that means the world to us, because we live to serve and amuse.
Send your comments or suggestions on this newsletter to travel@latimes.com. Tell us what you like and what you don't like — seesaw temperatures, carpet beetles, people who are mean to cats — along with anything that pertains to what you're reading.
Also take a minute to think about becoming a subscriber to all of the Los Angeles Times. Why? I think the announcement of the Pulitzer Prize awarded to The Times last week says everything about our desire to serve this readership. Visit our subscription page. And thank you.
What we're reading
A thoughtful piece on National Geographic online reflects on the tragedy of the Easter attacks in Sri Lanka. "Of course, no act of ethnic persecution justifies terrorism," Robert Draper writes. "But it is possible to condemn Islamist suicide bombers while also acknowledging that such acts seldom arise from a vacuum." He lends valuable perspective as we continue to shake our heads and ask why.
We flock to Haleakala on Maui to see the sunrise, but did you know you can camp there? Melanie Lieberman, writing for Travel and Leisure, gives us "12 Once-in-a-Lifetime Camping Sites" that includes not only the U.S. but also destinations around the globe. Even as an unhappy camper, I'm intrigued with her suggestion to camp in Miyajima, Japan. She had me at "century-old fir trees."
Perhaps you've always wanted to watch the monarch butterfly migration or, if your interests are a bit more esoteric, you've pined to see where the bar-tailed godwit goes or the dragonfly destination (who knew?). Brian Handwerk, writing for Smithsonian magazine, details these rites of literal passage that occur mostly in spring.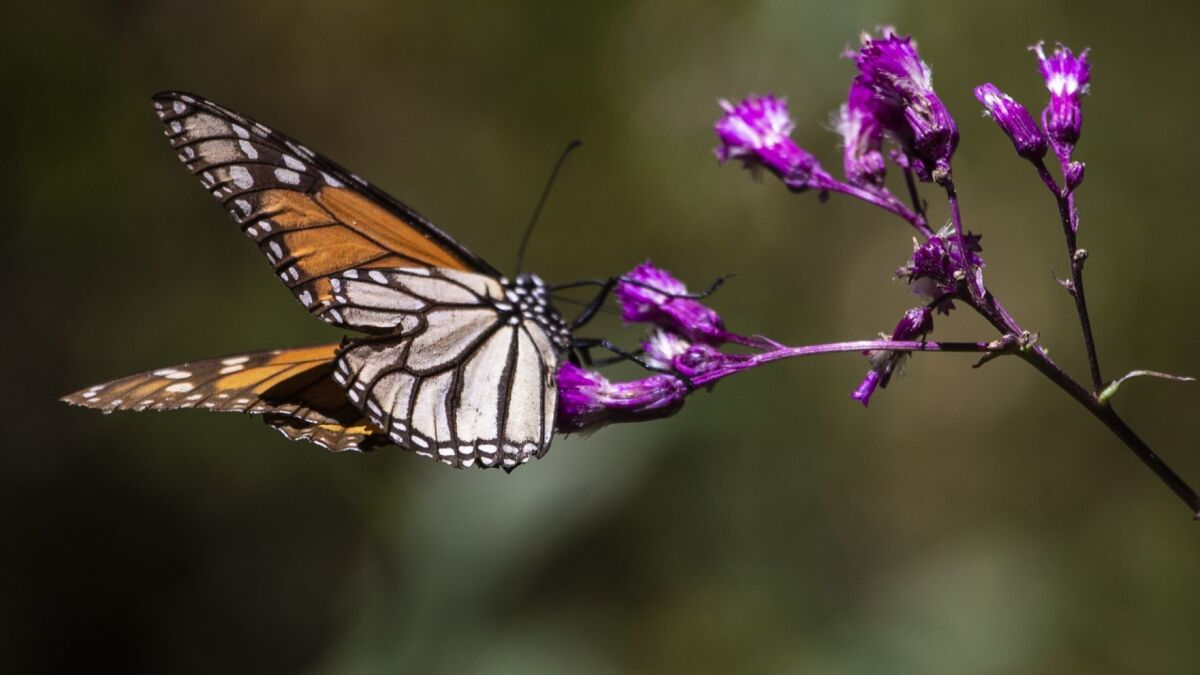 End paper
It's a kind of deeply hidden secret that a lot of people who write about travel for a living don't have very good senses of direction, and we also don't admit it very freely. I remember having this kind of deep-dark-secret kind of conversation with the editor of a major publication, and we both were embarrassed/relieved about what directional doofuses we are.
I probably should have paid more attention to my shortcomings, but really, isn't that why GPS was created? In September 2017, about a year after my husband died, I wanted to take some of his ashes back to the Oahu pocket park where we were married.
From the airport I drove directly to the park, which is near Hawaii Kai, parked and took my tiny plastic bag with me. "Gee, this looks a lot shabbier than I remember," I thought. "They have not taken care of this." I said a little prayer, scattered, walked back to my rental car, got in, turned the corner and saw the pocket park where we were actually married.
In retelling this story, I am often asked what I did. The answer: nothing. It wasn't as though I could go back and vacuum them up. But I did laugh because he often made fun of me for my lousy sense of direction and geographic face blindness.
Which is all to say that even in paradise, not everything goes right all the time, which is kind of the expectation I have about Hawaii. Being away from home doesn't transform me into a non-nitwitted explorer. Since the ash gaffe, I try to remember that no place is going to come off as perfect, even if it plays perfection on TV, because I also am not perfect, as much as it pains me to say that.
In writing that piece about the lies people tell about their vacations, I think now understand that those untruths are not always done in a boastful way but may be a way of protecting ourselves. Vacation represents everything right in life, and coming to terms with its imperfections, never mind our own, is a jolt.
Travel is meant to lift our spirits and our burdens. It's Bactine antiseptic on a cut, not a remedy for cutting off your right hand.
As you begin to think about summer vacation, start setting your expectations accordingly.
Wherever your travels take you, remember to go safely and well. We'll be here to welcome you home.
Get our L.A. Goes Out newsletter, with the week's best events, to help you explore and experience our city.
You may occasionally receive promotional content from the Los Angeles Times.