Newsletter: Essential Arts: The Pritzker Prize goes to MOCA architect Arata Isozaki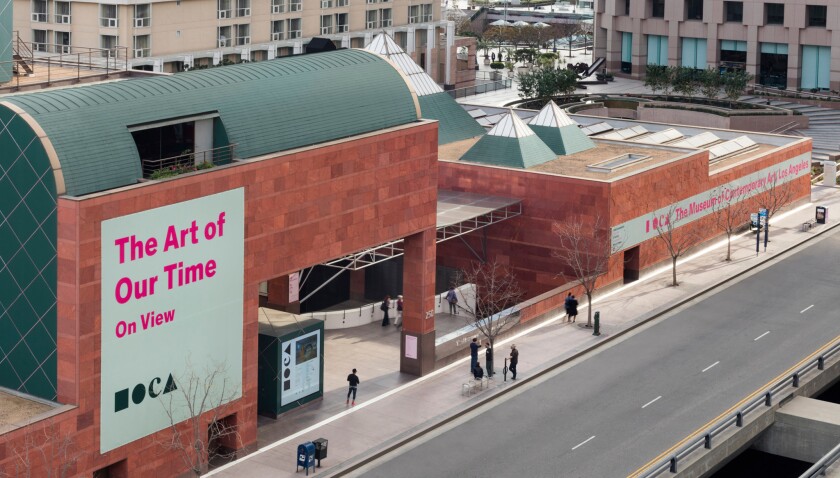 Welcome to the weekend! I'm Carolina A. Miranda, staff writer at the Los Angeles Times, and I've been jamming to reggaeton as I round up the week's essential arts news:
ISOZAKI WINS THE PRITZKER
Arata Isozaki, the Japanese architect who pried apart boxy Modernism into curved, vaulted and pyramidal shapes, has been named the Pritzker Prize laureate for 2019. One of Isozaki's masterworks is his design for the Museum of Contemporary Art Los Angeles on Grand Avenue. I report on his singular career and the behind-the-scenes drama it took to get MOCA built. Los Angeles Times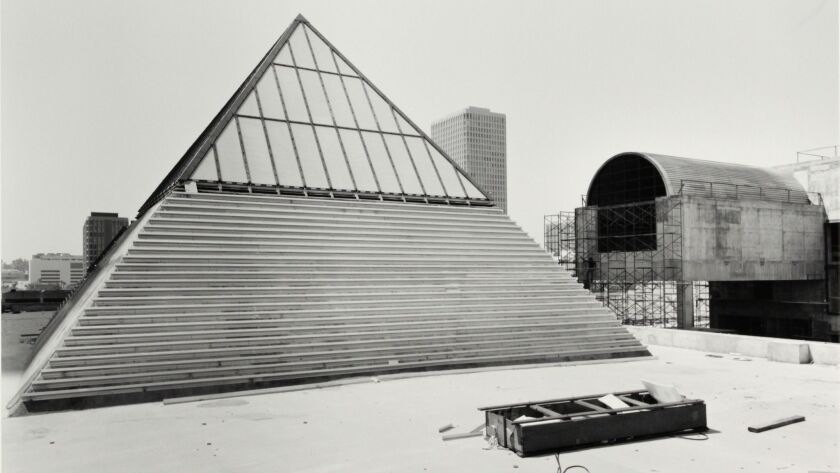 Of his constantly evolving style, Isozaki says: "Change became constant. Paradoxically, this came to be my own style." New York Times
Plus, a flashback to a 1981 conversation between founding MOCA director Pontus Hulten and architect Richard Rogers on museums and architecture. "I think we want to turn especially to minority art, ethnic groups, and women," said Hulten of a future that didn't materialize (but still could?). East of Borneo
MANGA AND A MARIONETTE
Director Yuval Sharon created a new version of Mozart's "The Magic Flute" for the Berlin Staatsoper that features a key character rendered as a marionette version of the manga figure Astro Boy. The update of this beloved German classic was not well received, reports Times classical music critic Mark Swed — greeted with boos on opening night. But Swed notes that the update has been drawing crowds. "Sorry, old-timers and critics, but it's time to pack up your invective and go home," he writes. "Sharon's 'Flute' is a hit." Los Angeles Times
DISPATCHES FROM EUROPE
Mark Swed was in Berlin when he got word of composer André Previn's death. He writes about how that city and others shaped the composer's work: "The facility he learned in Hollywood, combined with his own musical virtuosity and, in his vocal music, his intimacy with literary texts, led to a music that sounded effortless, immediate and important." Los Angeles Times
In Amsterdam, Swed checked out a staging of John Adams' "Girls of the Golden West" at the Dutch National Opera, which has been revised since its 2017 San Francisco debut. His conclusion: " 'Girls of the Golden West' is the most powerful opera of the moment." Los Angeles Times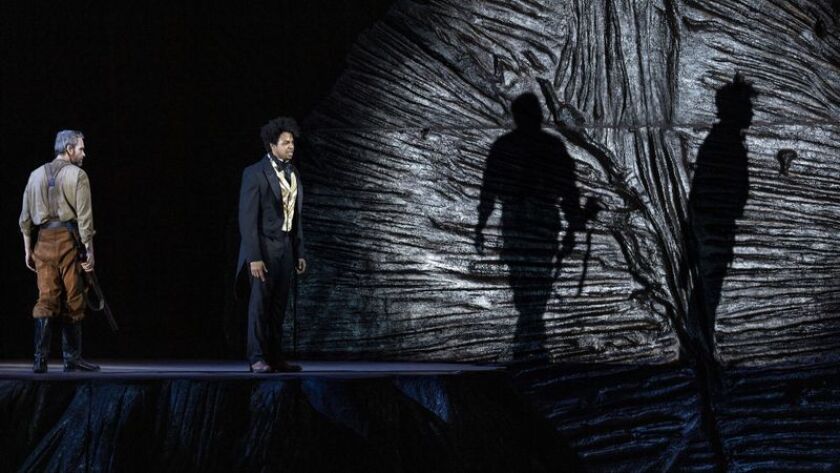 CLASSICAL NOTES
Contributor Richard S. Ginnell caught Mozart's "La Clemenza di Tito," at the Dorothy Chandler Pavilion. He reports that Los Angeles Opera "made the most convincing case — musically and dramatically — for this once neglected opera." Los Angeles Times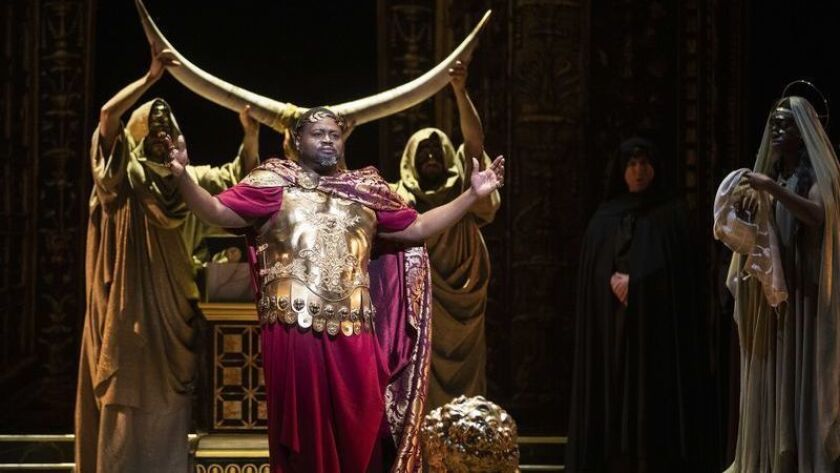 Plus, Ginnell reviews the new composition Adams wrote for pianist Yuja Wang, a "brittle, rhythmic, percussive work" that Wang has been performing at Disney Hall. Los Angeles Times
Tim Greiving reports on a new oratorio by Bryce Dessner that is inspired by the 1990 controversy over Robert Mapplethorpe's images of gay sadomasochism. Los Angeles Times
EVERYTHING DANCE
In November, choreographer Jessica Lang, who runs the eponymous Jessica Lang Dance, announced that this would be the company's final season. "This is just a decision," she tells The Times' Makeda Easter. "Like a good television program, it's time to end. We'll leave on the up." Los Angeles Times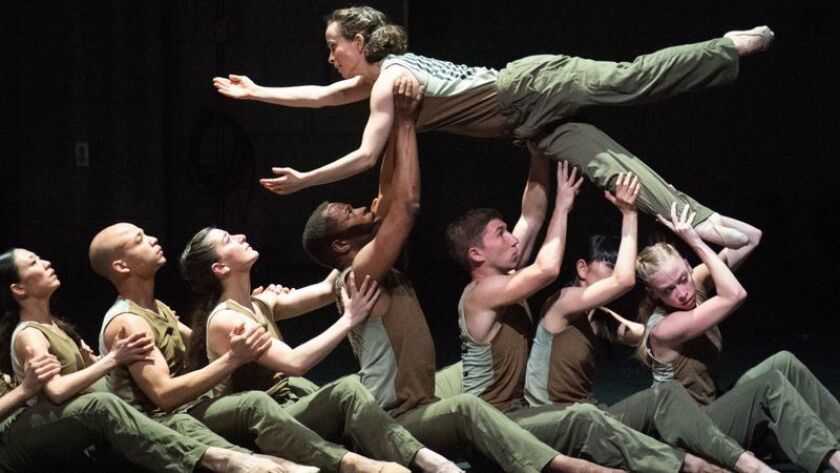 Contributor Lewis Segal checked out a production of August Bournonville's "La Sylphide" at the Redondo Beach Performing Arts Center, and reconsiders the ballet in the age of #MeToo. Los Angeles Times
A KEY ARTIST GETS HIS DUE
Charles White, the 20th century artist and educator whose legacy looms large among subsequent generations, is currently the subject of a retrospective at the Los Angeles County Museum of Art that "is as timely as it is moving," writes Times art critic Christopher Knight. His most powerful works are the graphic ones, rendering the black figure, especially women, with commanding strength. "White's art might have run headlong into the juggernaut of abstraction, which regarded figure drawing as retrograde," Knight notes. "But these are works that cannot be held down." Los Angeles Times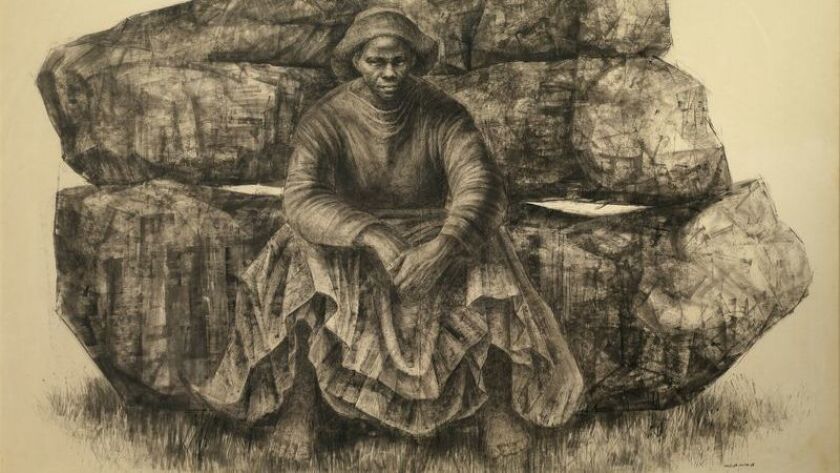 DIANA, THE MUSICAL
The late Princess Diana's life has been turned into a musical — but Times theater critic Charles McNulty says that "Diana," on stage at the La Jolla Playhouse, is a little too American to capture its British subject. "Although castle gates figure prominently on David Zinn's set," he writes, "the hard-charging musical ensemble, which at times seems on the brink of doo-wop, kept transporting me back to 'Memphis.' " Los Angeles Times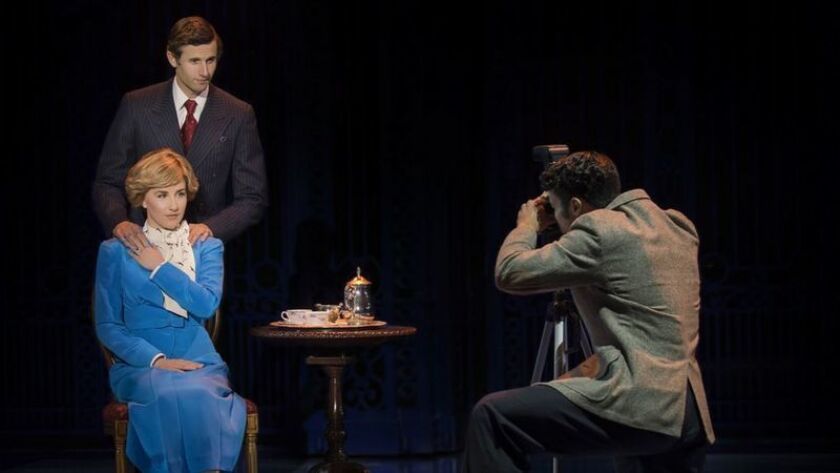 ON THE STAGE
Stephen Sondheim's "Merrily We Roll Along" was dead on arrival when it landed on the stage in 1981 but was ultimately resuscitated by its strong cast album. Times assistant managing editor Stuart Emmrich reports on a fresh staging of the musical by New York's Fiasco Theater company "that may help establish the show's rightful place in the Sondheim canon." Los Angeles Times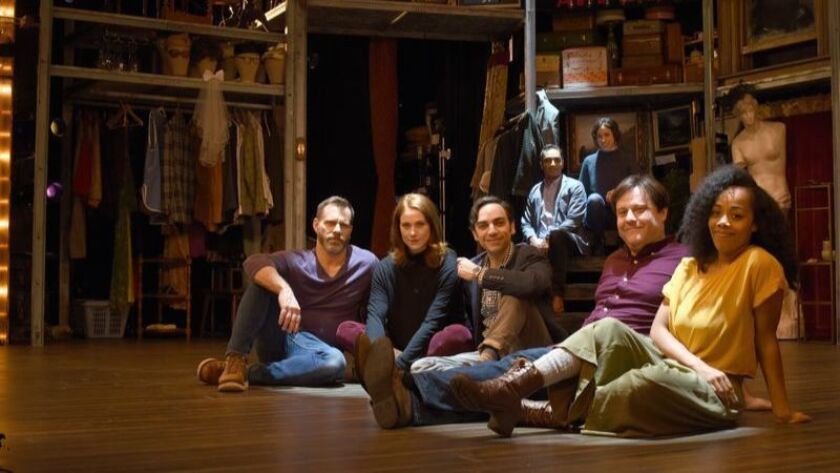 Plus, Josh Getlin reports on "Chick Flick the Musical," playing at the Westside Theatre in New York, an "unabashed, in-your-face love letter" to the filmmaking genre. Los Angeles Times
ALL ABOUT MOCKINGBIRD
Dakin Matthews spent three decades teaching English and appearing in all kinds of roles on stage and on screen. (He is a co-founder of the Antaeus Theatre Company.) In his 70s, he has now hit his stride, drawing critical acclaim as Judge Taylor in Aaron Sorkin's adaptation of Harper Lee's "To Kill a Mockingbird" on Broadway. Los Angeles Times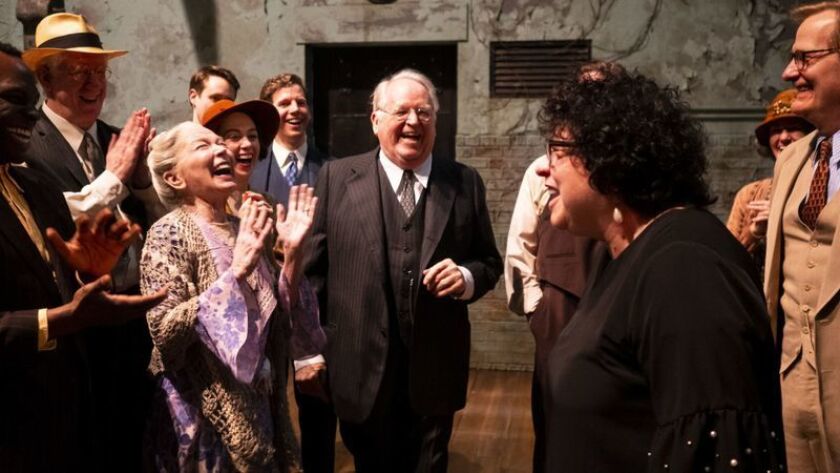 Plus, after controversies over rights, Sorkin's "To Kill a Mockingbird" is coming to Azusa. Los Angeles Times
PASSAGES
Carolee Schneeman, whose works of painting and performance, such as 1964's "Meat Joy," addressed questions of sex and gender, has died at 79. ARTnews
Kevin Roche, the Pritzker Prize-winning architect who designed the Ford Foundation headquarters in New York and the Oakland Museum of California, has died at 96. New York Times
As part of the "Overlooked" series in the New York Times, critic Alexandra Lange writes about Julia Morgan, the Hearst Castle architect who was the first woman to receive an architect's license in California. She died in 1957. New York Times
READY FOR THE WEEKEND
I've got all the latest in my weekly Datebook, including a show of intricate word paintings by Brian Rea. Los Angeles Times
Margaret Gray rounds up the 99-Seat Beat, featuring a rollicking play about roller derby. Los Angeles Times
And Matt Cooper's got the week ahead in art, dance, theater and classical music, as well as his weekend picks, which include a devilish bit of piano courtesy of Yuja Wang.
IN OTHER NEWS…
— Behold the humble brick and the greatness it can achieve. Los Angeles Times
— "How does preserving a sense of place square with Walmart's long history of generating mind-numbing placeless-ness?" Karrie Jacobs on what the Walton Family Foundation is up to in Arkansas. Architect
— William Morris Endeavor, a major shareholder in the Frieze Art Fair, returns Saudi investment money. New York Times, Artforum
— Multimillion dollar museum expansions are throwing low worker salaries into stark relief and sparking a wave of labor unrest. The Art Newspaper
— Why high rents aren't good for the L.A. art scene: light and space artist Fred Eversley was evicted from his Venice studio and is now in New York. Los Angeles County Museum on Fire
— The Hollywood gallery Various Small Fires has opened an outpost in Seoul. Ed Ruscha and Billy Al Bengston will headline the first show. Design LA
— Nia Vardalos will restage "Tiny Beautiful Things," inspired by Cheryl Strayed's advice columns, at the Pasadena Playhouse in April. Los Angeles Times
— Ballet star Sergei Polunin discusses his social media implosion. Not sure that this interview will lay anything to rest. The Guardian
AND LAST BUT NOT LEAST...
— The Meat Rack and the Big Banana: A history of L.A.'s gay bar scene in matchbooks. Los Angeles Times
Sign up for our weekly Essential Arts & Culture newsletter »
carolina.miranda@latimes.com | Twitter: @cmonstah
---
Inside the business of entertainment
The Wide Shot brings you news, analysis and insights on everything from streaming wars to production — and what it all means for the future.
You may occasionally receive promotional content from the Los Angeles Times.