Newsletter: A family-powered Lebanese feast
Good morning. This past week we've been particularly focused on feasting, whether at a big table in a Hollywood Lebanese restaurant, pulled up at an Echo Park Japanese sandwich counter or at almost a dozen taco shops in Mexico City.
This surfeit of craveable cuisines is celebratory, as it should be, even more so given a pair of L.A. restaurant closures. The Hearth & Hound and Sotto, both on our recent list of 101 Restaurants We Love, recently gave notice.
In happier news, a noted pizzeria opens a new outpost, a Hollywood steakhouse debuts some seriously aged beef, and we spotlight an Inland Empire bakery that specializes in whole-grain classics. Have a wonderful weekend.
A LEBANESE-HOLLYWOOD KITCHEN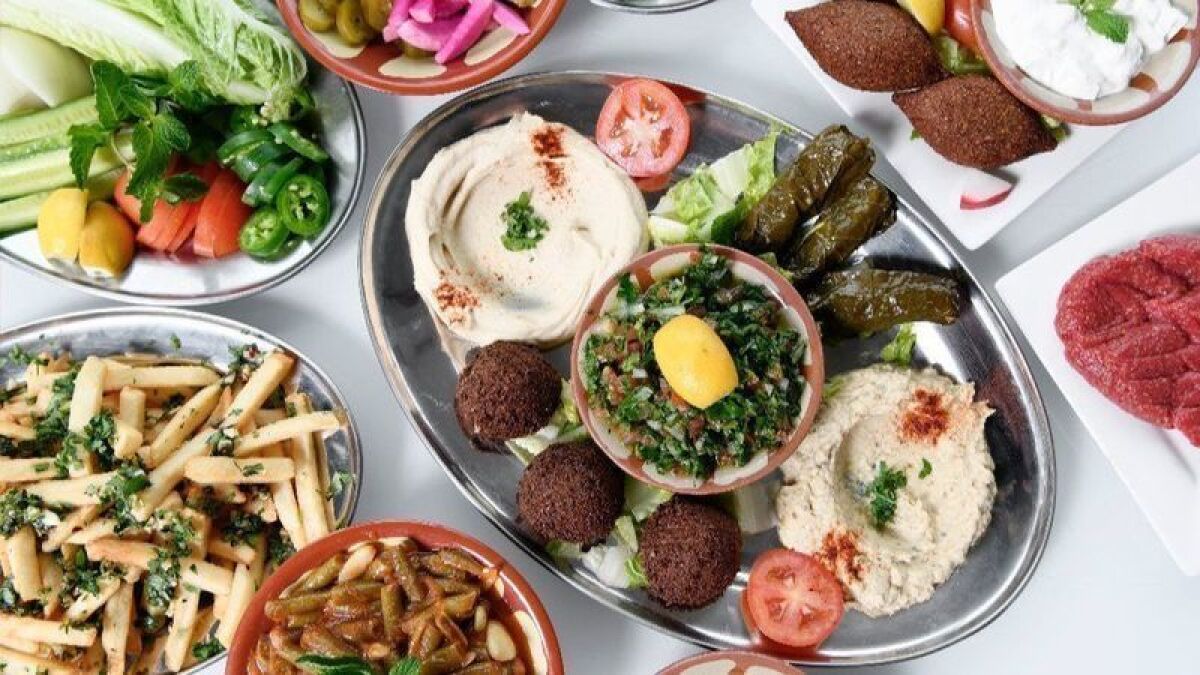 In his latest review, Bill Addison fills his table at the new Hayat's Kitchen in Hollywood, the second location of the go-to NoHo Lebanese restaurant. "As the plates and bowls arrive, the scene becomes a whirling mosaic of oblong-cut meats, swirled dips, clattering spoons and reaching hands."
PICTURE-PERFECT JAPANESE SANDWICHES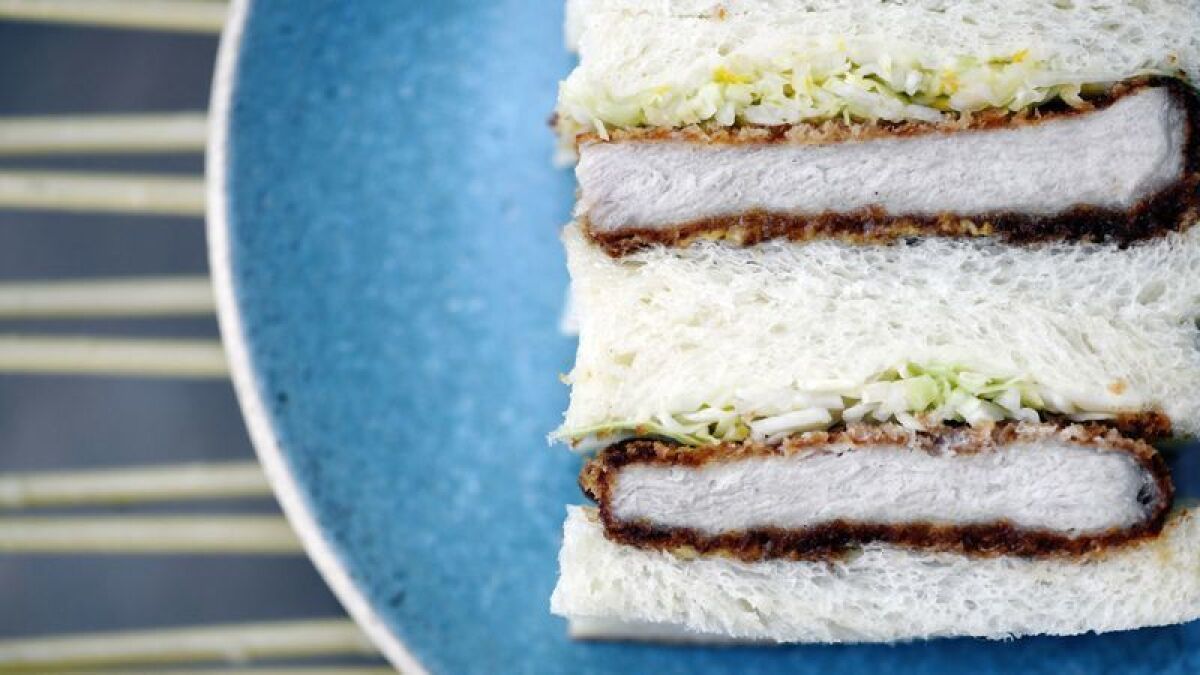 At Konbi, the Echo Park shop devoted to the sando, or Japanese carry-out sandwiches, Patricia Escárcega finds excellent iterations of the dish, plus terrific French pastries and "so much meticulously labeled kitchen miscellany that you wonder whether Marie Kondo recently paid a visit."
TACO TIME IN MEXICO CITY
As Alonso Ruvalcaba writes, "At around 7 p.m. in Mexico City the day's rhythm slows to a torpor … It's time for tacos: It always is." This means a list of a dozen places, plus a deeper dive into the myriad versions of the dish that fill the city: al pastor tacos, charred eggplant tacos, tacos árabes, meatball tacos. Yep, meatball tacos.
380 DAYS
At APL, chef Adam Perry Lang's Hollywood steakhouse, aging a cut of meat for 45, 60 or 150 days is nothing. Perry Lang, as Hadley Tomicki writes, recently put a 380-day aged strip steak on the menu, the product of a dry-aging program that began before he opened the restaurant.
JON AND VINNY GO WEST
Chefs Jon Shook and Vinny Dotolo expand their food empire to Brentwood, where the duo have opened another outpost of Jon & Vinny's, their homey Italian pizza and pasta place. As Hadley reports in his weekly news column, there's also a new hot dog joint in Koreatown, a pizzeria on Melrose Avenue and a Wagyu brisket smash burger pop-up.
Our 101 Restaurants We Love list for 2018 is out. The list incorporates restaurants and trucks from around Los Angeles and Orange County, in alphabetical order (no rankings this year). Plus this year there's a bonus list of 10 classic restaurants.
Check us out on Instagram at @latimesfood.
And don't forget the thousands of recipes in our California Cookbook recipe database.
Feedback? We'd love to hear from you. Email us at food@latimes.com.
---