Newsletter: Essential California: A historic oil platform off Santa Barbara turns into a rusty ghost ship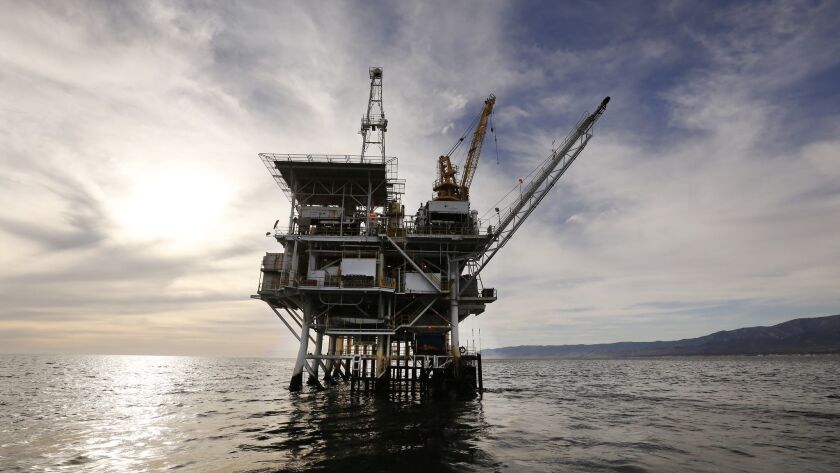 Good morning, and welcome to the Essential California newsletter. It is Saturday, March 16. Here's what you don't want to miss this weekend:
TOP STORIES
Platform Holly is one of seven oil platforms in the Santa Barbara Channel scheduled to be permanently shut down and possibly removed, the result of aging oil fields and a changing political and economic environment that once supported the highest concentration of platforms in the state. For nearly five decades, these ungainly structures have earned a nearly iconic, inescapable status in the California landscape. Legend has it that Holly, seen at night from the beach at Isla Vista, inspired Doors singer Jim Morrison to write "The Crystal Ship," and drivers following the coast from Gaviota to La Conchita might understand why. Los Angeles Times
Behind the story: Sailing to a steel behemoth worthy of Melville. Los Angeles Times
The legal twists around the death penalty
Charles Manson and Sirhan Sirhan escaped the death penalty five decades ago when the law was ruled unconstitutional. After voters and the Legislature resurrected the death penalty, juries delivered death verdict after death verdict, swelling the population of death row and inundating the courts. Los Angeles Times
Plus: What families of murder victims have to say about Gov. Gavin Newsom's death penalty ban. Los Angeles Times
Continuing the fight: Newsom thinks Democratic presidential candidates should commit to taking federal prisoners off death row. BuzzFeed
College admissions-palooza
William "Rick" Singer's scam — fraudulent testing, creating star athletes out of kids who'd never played the sports, millions in bribes — was so over the top. But for all the red flags at some of America's best universities, nothing was done. Los Angeles Times
Quite a number: An Oakland woman filed a $500-billion class-action lawsuit this week against two Hollywood actresses and dozens of other wealthy parents accused of paying hefty sums to bribe college coaches or doctor exam scores to secure their children's admission to elite universities. Los Angeles Times
Exclusive: USC athletic director Lynn Swann says USC was "blindsided" by the alleged actions of an administrator in the scandal. Los Angeles Times
Hiltzik says: Can you trust investment executives who were snared in the college cheating scandal? Los Angeles Times
Speaking up: Joe Montana says he used a company charged with college admissions fraud for consulting assistance, and only that. San Francisco Chronicle
Get the Essential California newsletter »
AROUND CALIFORNIA
Withering take: Santa Anita needs to close the track until it figures out what is killing horses, writes former Times sports editor Bill Dwyre. Los Angeles Times
Radio by the beach: From its new $38-million home in Santa Monica, can radio tastemaker KCRW-FM adapt to a podcast world? Los Angeles Times
Big drug bust: The Border Patrol says it seized $620,000 worth of meth, cocaine and heroin in an I-15 bust. San Diego Union-Tribune
Fire's toll: A San Bernardino County reptile museum caught fire, killing 18 animals inside, authorities said. Fourteen others were rescued. Los Angeles Times
The fight over PG&E's money: "Employees, suppliers and bondholders all have claims against the California utility in bankruptcy court, along with those counting on payouts over blazes started by the company's equipment." New York Times
High anxiety: Inside Hollywood's Disney-Fox freakout. Vanity Fair
Big goal: Treating toxic stress in kids is a top priority for California's first surgeon general. Los Angeles Times
Dangerous move? An environmental group is questioning the use of bulldozers to fight wildfires. Associated Press
Never too early for awards season: Apple hires Oscar chasers to help it catch Netflix. Bloomberg
Gearing up: Target has the city permit it needs to resume construction at Sunset and Western in L.A. Curbed LA
THIS WEEK'S MOST POPULAR STORIES IN ESSENTIAL CALIFORNIA
1. This pilot lived a mysterious double life. Then a plane crash exposed aliases, falsehoods and questions. Los Angeles Times
2. The Yale dad who set off the college-admissions scandal. The Wall Street Journal
3. Why wasn't William H. Macy charged in the college admissions scandal that targeted wife Felicity Huffman? Los Angeles Times
4. A rare 10-mile-long lake forms in Death Valley after heavy rains and flooding. SF Gate
5. These are the 737 inmates on California's death row. Los Angeles Times
ICYMI, HERE ARE THIS WEEK'S GREAT READS
At home: Jenny Lewis, full of confidence and ballads, on why she isn't running away anymore. Los Angeles Times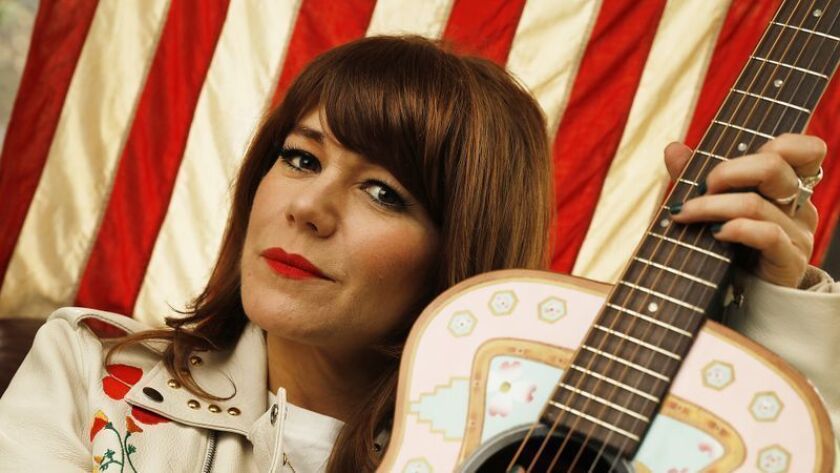 The believer: "After a mysterious freestyle ski run in last year's Winter Olympics, people called Elizabeth Swaney a scam artist and the worst athlete in the history of the Games. They're wrong." California Sunday Magazine
Hustle and flow: "Meet Blueface, the self-aware rapper who knows he's more than a meme." New York Times
Dunked! Oops, the pineapple pull-apart trick we thought was fake actually WORKS. Los Angeles Times
Barry coming back soon: A lush profile of Bill Hader. The New Yorker
Please let us know what we can do to make this newsletter more useful to you. Send comments, complaints and ideas to Benjamin Oreskes and Shelby Grad. Also follow them on Twitter @boreskes and @shelbygrad.
---