Black and red peppered shrimp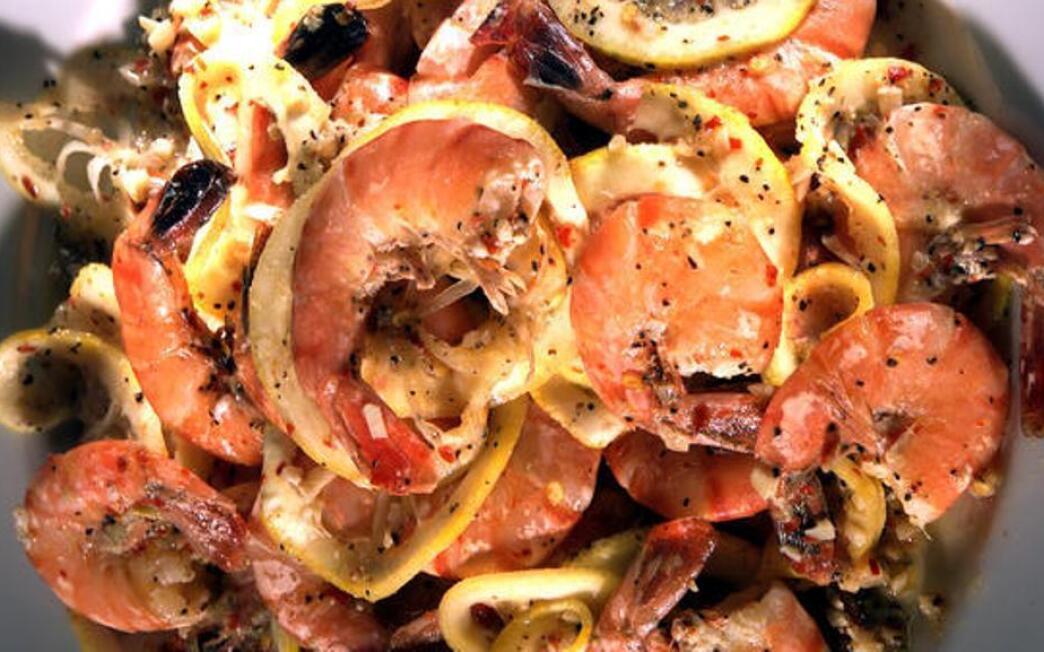 Print Recipe

Print Recipe
Dear SOS: Quite a few years ago you printed a recipe for shrimp in pepper that was awesome. It was sauteed in butter, garlic and two kinds of pepper. I remember that the sauce was great soaked up with French bread, and that the shrimp was spicier if cooked with shells off.
Carrie Zeller
Lake Elsinore
DEAR CARRIE: This recipe ran in 1987. And yes, the sauce is great soaked up with bread, and the shrimp will be spicier if the shells are removed before cooking.
1
Heat the oven to 400 degrees.
2
Melt the butter over medium-low heat in a large ovenproof skillet. Add the garlic and cook until tender but not browned, 2 minutes. Stir in the red pepper flakes, pepper and salt. Add the shrimp and lemon slices. Toss to coat thoroughly.
3
Place the skillet in the oven and bake, stirring occasionally, until the shrimp is pink, 15 minutes.
---
Get our new Cooking newsletter.
You may occasionally receive promotional content from the Los Angeles Times.