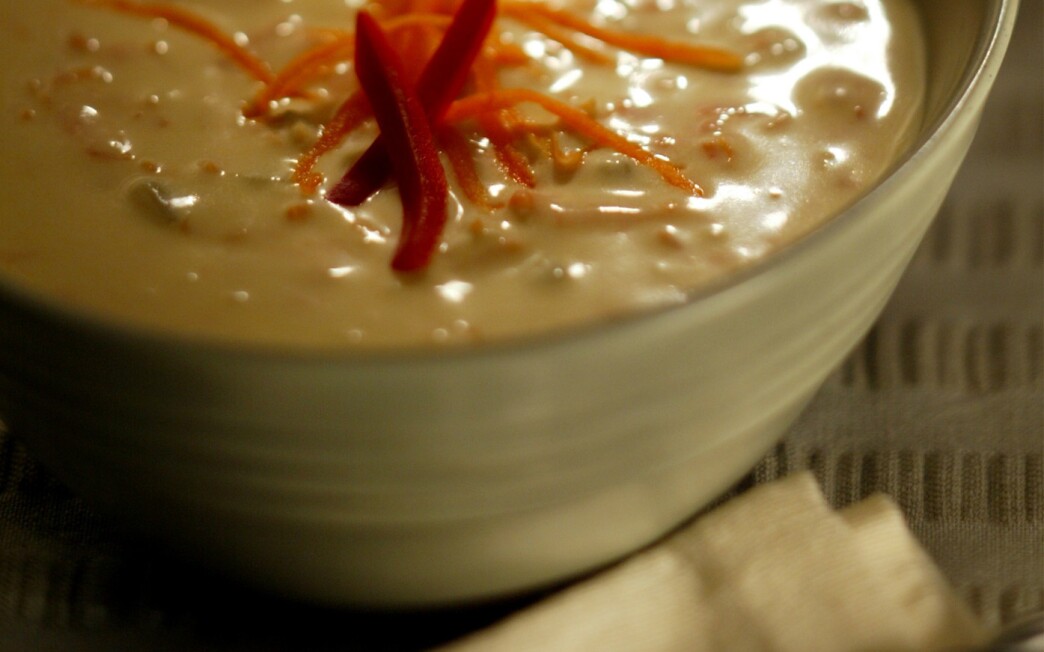 Print Recipe

Print Recipe
Dear SOS: I would love the carrot soup recipe from the Beverly Hilton Hotel.
S. Rogers
Studio City
Dear S.: Lluis Caner, executive chef at the Beverly Hilton, sent us his recipe. It's a rich soup, reminiscent of a bisque. A small cup would be a nice beginning to a light lunch or make a delicious first course for dinner.
1
Melt the butter in a deep skillet over medium heat. Add the celery and onion and cook until slightly softened. Add the flour and cook, stirring, 1 minute. Remove from the heat. Add the broth and stir to thoroughly combine. Use the back of a spoon to break up any clumped flour.
2
Return to the heat, add the carrots and bring to a boil. Reduce the heat to a simmer and cook until the carrots are tender, 30 to 45 minutes. Add the cream and wine and heat until bubbly, about 2 minutes. Add salt to taste, then stir in the jalapeno.
---
Get our new Cooking newsletter.
You may occasionally receive promotional content from the Los Angeles Times.