Chipotle- and orange-glazed ham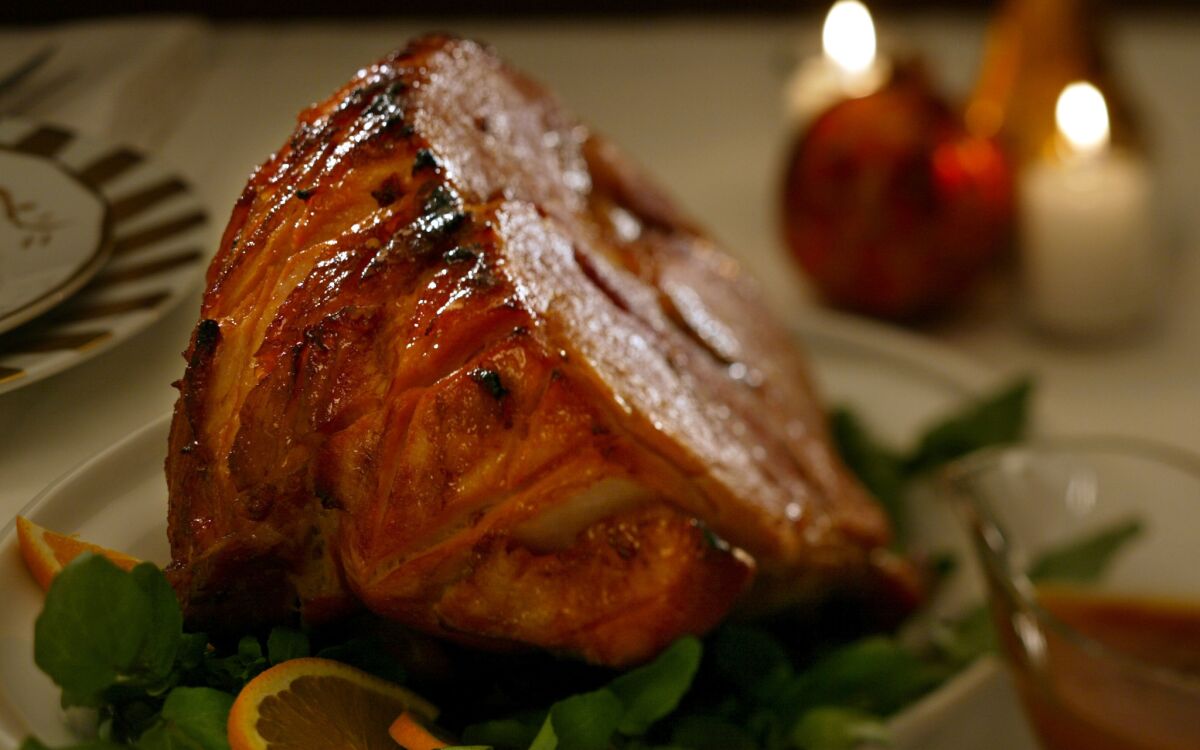 Print Recipe

Print Recipe
1
Place the orange juice in a saucepan over medium-high heat. Cook until the liquid is reduced by a third. Stir in the brown sugar and continue cooking, stirring constantly, until the sugar dissolves and the mixture is slightly syrupy.
2
Remove the mixture from the heat and stir in the chipotle and liqueur. Heat the oven to 350 degrees.
3
Cut the thick skin and excess fat off the ham, leaving about one-fourth inch of fat. Score in a crosshatch pattern. Place the ham on a rack in a shallow roasting pan. Brush some of the glaze evenly over the top. Place in the oven and pour water into the pan to a depth of about 1 inch. Bake 10 minutes per pound, basting every 15 minutes with the glaze.
4
Transfer the ham to a carving board and let it rest 15 minutes before slicing.
5
Return the remaining glaze to a saucepan, add the orange zest and bring to a boil and cook 1 minute. Serve on the side as a sauce.
---
Get our new Cooking newsletter.
Your roundup of inspiring recipes and kitchen tricks.
You may occasionally receive promotional content from the Los Angeles Times.