Chunky vegetable chicken soup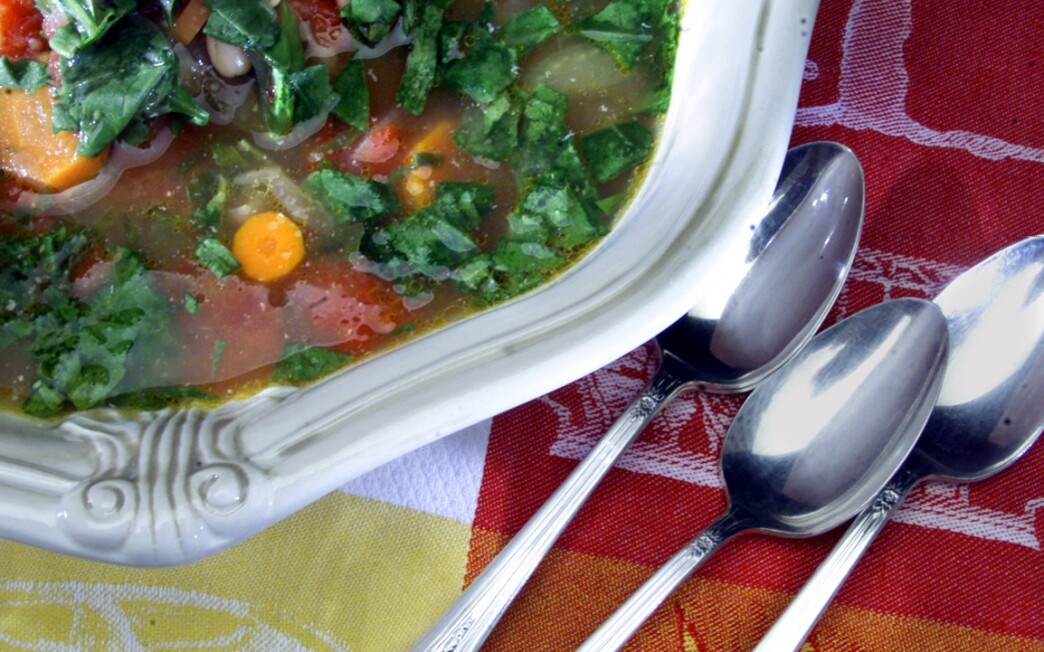 Print Recipe

Print Recipe
A slow-simmered soup is delicious, but who has the time?
So I experimented with a variety of fresh ingredients--and the microwave--to create this quick soup with the flavors I love. In the microwave, the vegetables maintain their bright colors and texture, which can be lost when cooked slowly.
Just chop the vegetables, open a few cans and you have dinner. Vary the flavor of your soup by using a can of seasoned tomatoes from the grocery store.
From the story: No Time? Zap Soup!
1
Toss together chicken chunks, oil, garlic and cloves in 2 1/2-quart casserole dish or microwave-safe bowl. Cover with plastic wrap and microwave on high power until chicken is no longer pink, about 5 minutes. Remove chicken to separate bowl and discard cloves. Keep chicken warm.
2
Add carrots, celery, onion and broth to casserole and cover with lid or plastic wrap. Cook on high power until vegetables are tender, about 10 minutes. Add tomatoes, beans, wine, salt, pepper and thyme. Cover and cook until mixture bubbles, 10 minutes. Stir to mix all ingredients. Add reserved chicken and microwave at high power until all ingredients are hot and flavors combined. Add spinach and cover until spinach wilts, 3 minutes.
---
Get our new Cooking newsletter.
You may occasionally receive promotional content from the Los Angeles Times.