Cumin-cured olives
Yields
Serves 8 (about 6 medium olives each)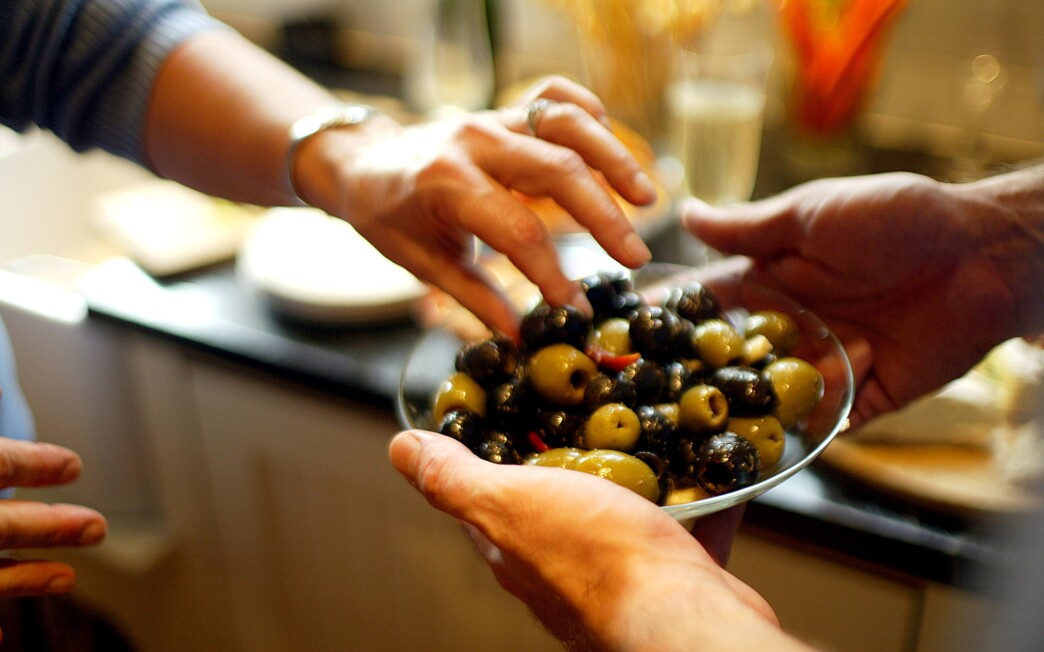 Print Recipe

Print Recipe
Olives should be a staple in your pantry, particularly during the entertaining season. But these days the assortment presented at even the most pedestrian high-end delicatessen can be bewildering -- and expensive. You can get the same flavor at a fraction of the cost by marinating your own olives. It's no more difficult than making vinaigrette.
This combination with its aromatic mixture of cumin and herbs is but one possibility. As an acid test, I made it with some cheapo canned green olives from the neighborhood supermarket. It's amazing how a little good olive oil and vinegar can improve an olive, no matter how humble its origins. Try making some with cracked fennel seed, citrus peel or maybe the smoky Spanish paprika pimenton.
From the story: The party starts here
1
Drain the olives and put them in a mixing bowl.
2
Toast the chiles and cumin seeds in a small dry skillet over medium heat until fragrant and beginning to color, about 3 minutes. If using whole chiles, add them to the olives; crush the cumin seeds in a spice grinder and add to the olives. If using red pepper flakes, grind them with the cumin seeds and add to the olives.
3
Add the garlic, thyme, oregano, olive oil and vinegar and mix well. The olives will be good immediately but will improve in a couple of days.
---
Get our new Cooking newsletter.
You may occasionally receive promotional content from the Los Angeles Times.