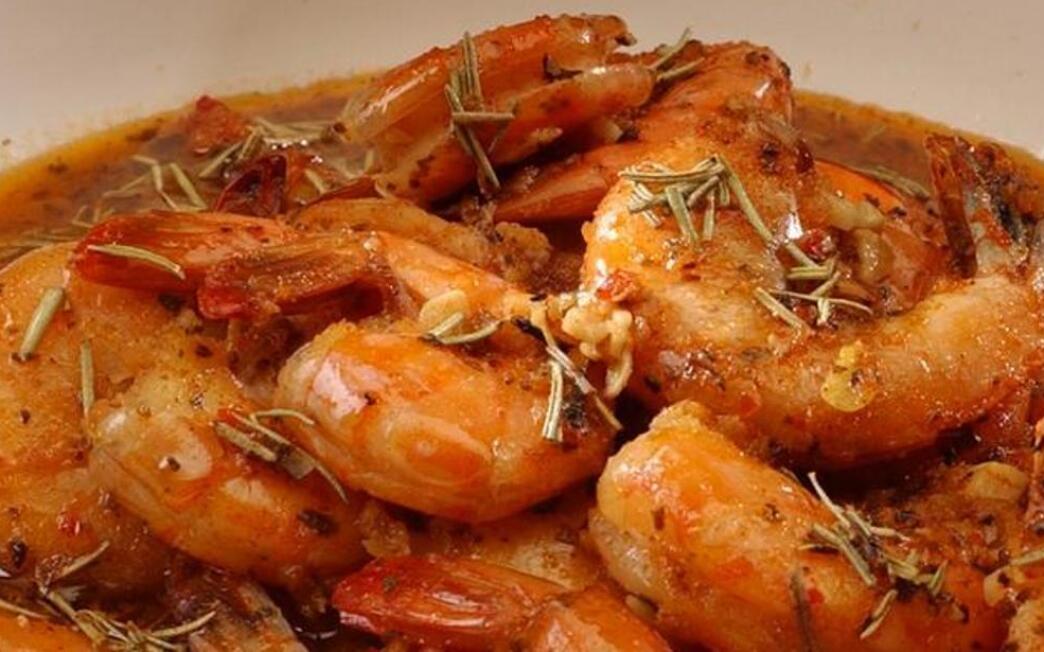 Print Recipe

Print Recipe
Dear SOS: I would love the recipe for "drunken shrimp" from the Gumbo Pot at the Farmers Market on 3rd Street. They always warn you that "it's the hottest thing on the menu" and I agree!
Patti Astor
Hollywood
Dear Patti: Gumbo Pot owner Charles Myers and chef Clinton Thompson sent us the recipe. The spicy and flavorful beer broth makes a delicious sauce for shrimp. Serve this over rice or on its own with a crusty loaf of bread.
1
Pour the beer into a saucepan and cook over medium heat, allowing the foam to dissipate. When hot and settled, 10 to 12 minutes, add the garlic, then whisk in the butter chips -- 1 at a time -- and the spice mix until blended. Add the shrimp, reduce the heat and poach in the sauce, about 4 minutes. Do not boil; keep at a bare simmer. The shrimp stay plump if cooked at a medium-low temperature. Add the rosemary to taste. If the spice mix you use is low in salt, you may need to add a little.
---
Get our new Cooking newsletter.
You may occasionally receive promotional content from the Los Angeles Times.