Homemade Sour Cream and Onion Dip
Yields
Makes about 1 1/4 cups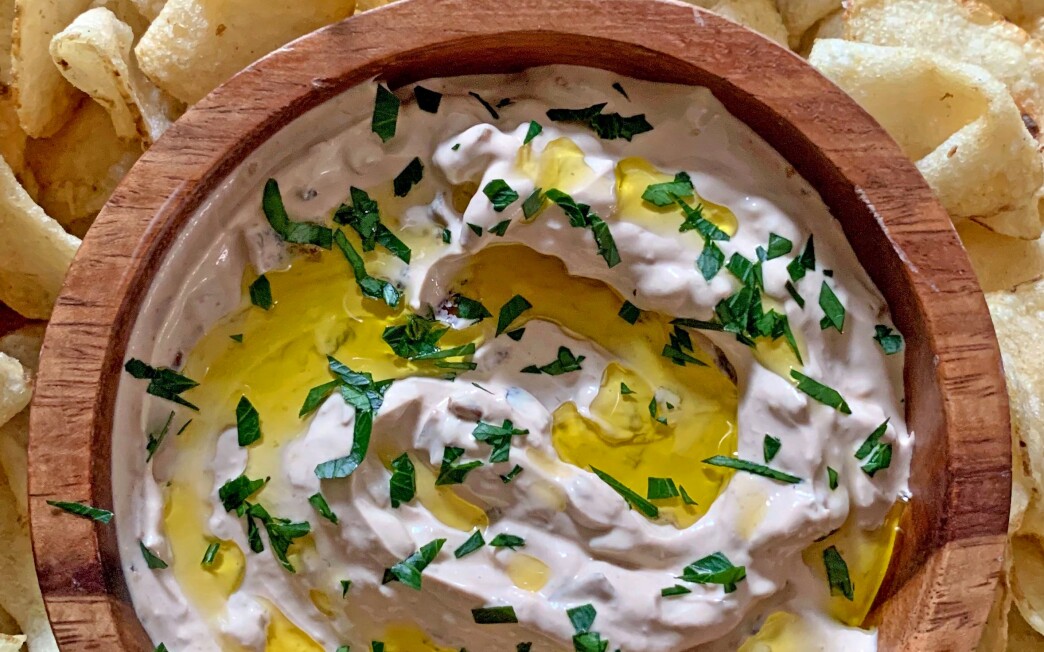 Print Recipe

Print Recipe
Starting with from-scratch sauteed onions, this is a fresh take on a classic dip. Its savory creaminess tastes more complex than the powdered mix but is just as satisfying. If you'd like, drizzle more oil on top before serving and sprinkle with finely chopped parsley or snipped chives. Serve with crudites or your favorite potato chips.
1
Spread the onion in a thin, even layer in a small skillet. Sprinkle with salt, then add enough oil to just cover the onion (about ¼ cup). Set over medium heat and cook, stirring occasionally, until the onions are evenly brown, 7 to 8 minutes. Remove from the heat and pour into a fine-mesh sieve set over a bowl.
Save the oil to use for the tastiest scrambled eggs or sauteed vegetables.
2
Transfer the onion to a medium bowl and add the sour cream. Stir well until evenly mixed, then season to taste with salt. The dip tastes better if you refrigerate it overnight.
Variations:
Sweeter Sour Cream and Onion Dip: Sprinkle ¼ teaspoon granulated sugar over the onion after you sprinkle with salt. Proceed as above.
Make Ahead:
The dip can be refrigerated in an airtight container for up to 5 days.
---
Get our new Cooking newsletter.
You may occasionally receive promotional content from the Los Angeles Times.