Lunch's green apple chicken salad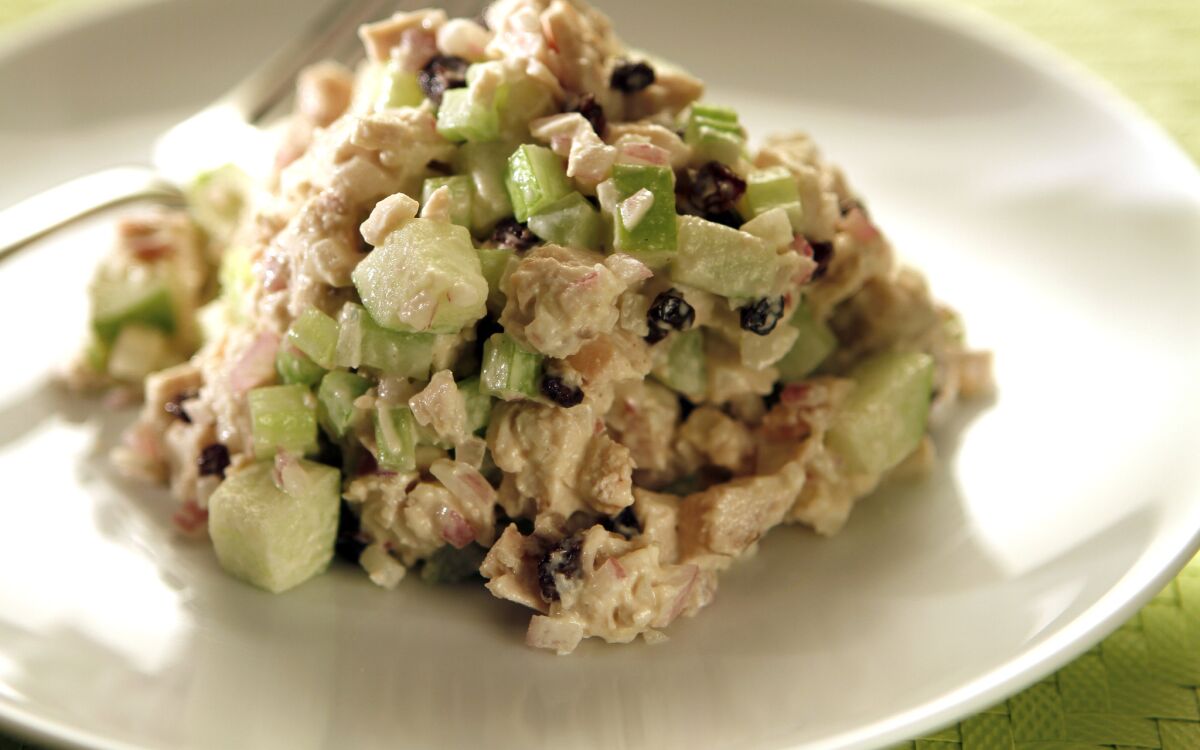 Print Recipe

Print Recipe
Lunch's chicken salad is a deliciously simple dish. It combines diced chicken with a little red onion, celery, currants and apple for a nice crunch, great color and a wonderfully fresh combination of flavors not unlike a classic Waldorf. And it's just as easy to prepare. Enjoy!
1
In a large bowl, whisk together the mayonnaise, cider vinegar and Dijon mustard to form a dressing.
2
To the bowl, add the chicken, celery, onion, apple and currants. Toss everything together, taste and adjust the seasoning if desired. Chill before serving. This makes about 1 quart chicken salad.
Adapted from Lunch in Culver City.
---
Get our new Cooking newsletter.
Your roundup of inspiring recipes and kitchen tricks.
You may occasionally receive promotional content from the Los Angeles Times.