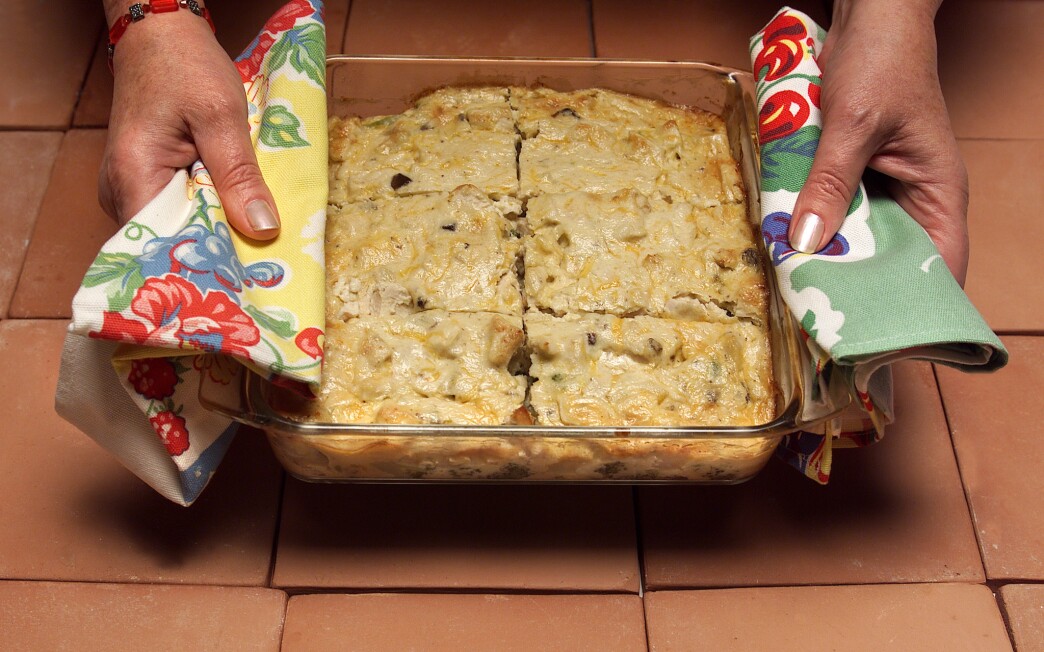 Print Recipe

Print Recipe
DEAR SOS: In the 1970s one of President Nixon's daughters had a recipe for a chicken dish that was delicious. I don't remember which daughter, but I think it was Tricia. Somewhere along the line I lost the recipe. Do you think you might be able to obtain it?
SUSIE ELDRIDGE
San Marino
DEAR SUSIE: Let's leave Tricia out of this. I found this recipe on four different Web sites. One source credits Julie and three sources credit Pat Nixon, their mother.
1
Steam the broccoli until tender, about 10 minutes. Set aside.
2
Heat the oven to 375 degrees.
3
Combine the soup, eggs, cheese, onion, mayonnaise and chicken.
4
Place half of the broccoli in a 9-inch-square baking pan or casserole dish and pour half the soup mixture over the top. Layer the remaining broccoli over the top, then pour the rest of the soup mixture over it to form 2 layers.
5
Bake until golden brown, 35 to 40 minutes.
---
Get our new Cooking newsletter.
You may occasionally receive promotional content from the Los Angeles Times.