Oaxacan String Cheese Tacos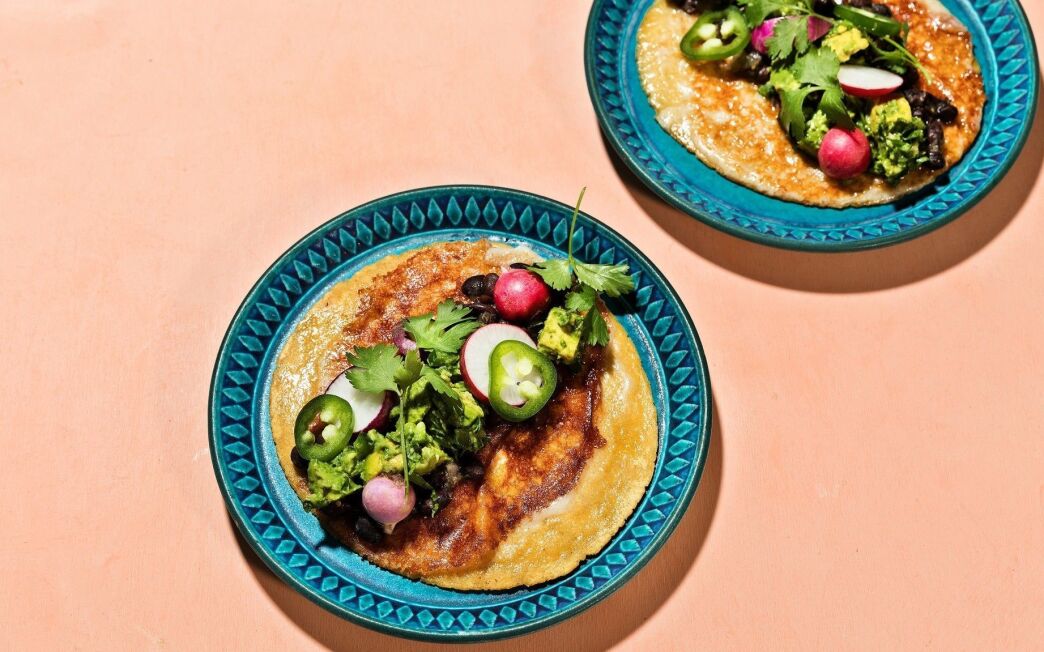 Print Recipe

Print Recipe
Stretchy, salty Oaxacan cheese sears hard on a pan on one side while the other side melts onto a tortilla. If you want carne asada, pollo or carnitas, add them; otherwise, try this five-minute vegetarian filling or go with just the cheese. What you don't want to skip are the guacamole and radishes, which take it from a snack to a dish.
From the story: Oaxacan cheese merges the taco and the quesadilla in this simple recipe
1
Cut half of the jalapeño into thin slices and reserve for serving. Remove and discard the seeds and ribs from the other half, then finely chop. Put the chopped jalapeño in a bowl with the avocado, cilantro, the juice of half a lime and a pinch of salt. Mash and mix until chunky, then taste and add more lime juice and salt to taste.
2
Combine the beans and salsa verde in a small saucepan. Set over medium heat. Once they begin bubbling, smash a quarter of the beans to thicken the mixture slightly and reduce the heat to low to keep warm. Unroll the rope of Oaxacan cheese and tear into 16 even pieces (each about 2 inches long).
3
To make a taco, heat a cast-iron or nonstick skillet over medium-high heat. Put 2 cheese pieces next to each other and let sit until the bottom is dark golden brown and the top almost fully melted, 2 to 3 minutes. Place a tortilla over the cheese and press down to stick. Carefully flip the cheesy tortilla and let sit until the center of the cheese just melts, about 1 minute. Transfer to a plate and top with a spoonful of the beans, guacamole, a few radish and jalapeño slices, and some cilantro sprigs. Drizzle with more salsa verde and serve immediately. You can make up to 4 at a time, depending on the size of your skillet.
Adapted from TNT Mexican Restaurant in Norwalk, where mother-daughter team Elvira and Angelica Rodriguez specialize in the cuisine of Jalisco.
---
Get our new Cooking newsletter.
Your roundup of inspiring recipes and kitchen tricks.
You may occasionally receive promotional content from the Los Angeles Times.