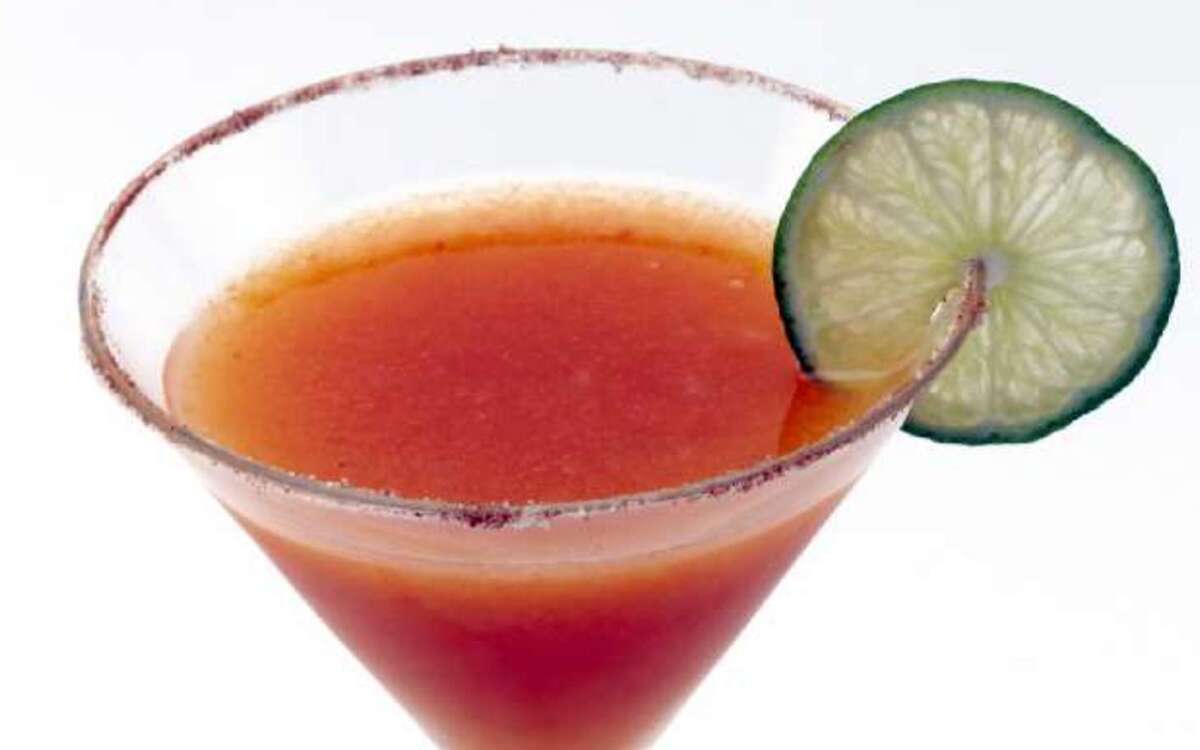 Print Recipe

Print Recipe
Nothing makes the holidays happier than a good stiff drink. It's even better if it's one that's easy to concoct and uses what's in season. Given that this is Southern California, you're likely to have tequila on hand. And maybe, because they're in season, even a couple of persimmons.
A whirr in the blender, a little easy-to-make simple syrup, some cinnamon and salt for the rim of the glass, shake, strain and you're ready to kick back and get happy.
From the story: A toast to the season
1
Make the persimmon puree: In a blender, puree the persimmons (with skins), adding simple syrup to taste. This makes about one-half cup puree. The puree will keep, covered and refrigerated, for up to 1 week.
2
Prepare a martini glass by placing 1 part cinnamon and 3 parts salt (taste and adjust ratio as desired) on a small plate, wet the rim of the glass with a lime wedge, then dip it in the mixture. In a cocktail shaker with ice, combine the tequila, 1 1/2 ounces of persimmon puree and lime juice. Shake vigorously and strain into the rimmed glass. Garnish with a lime wheel.
Adapted from Tim Staehling, the Hungry Cat. To make simple syrup, heat equal parts sugar and water until the sugar has dissolved. Remove from heat and cool before using.
---
Get our new Cooking newsletter.
Your roundup of inspiring recipes and kitchen tricks.
You may occasionally receive promotional content from the Los Angeles Times.