Pomegranate and Citrus Salad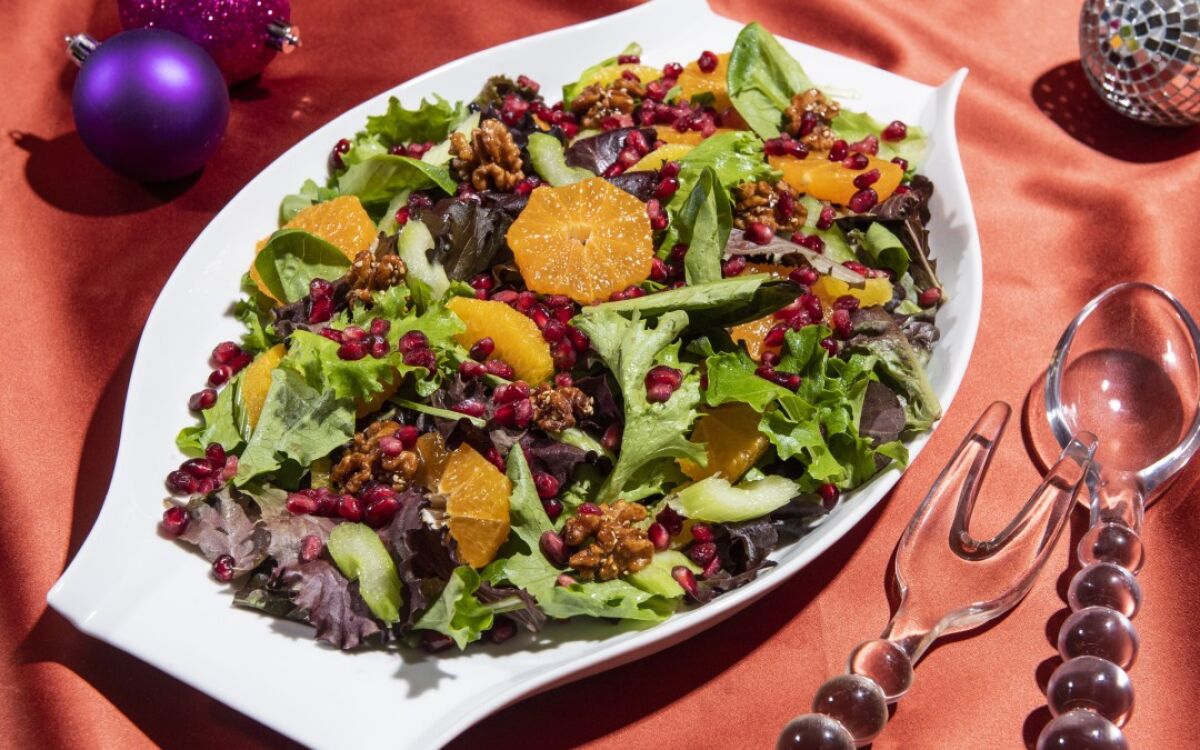 Print Recipe

Print Recipe
You don't really need a recipe for this salad. It's the technique that you want to memorize: Lightly shine greens and good stuff with olive oil, then season with salt, pepper and the acid of your choice, tossing gently to coat. The ingredients below are seasonal and festive for the holidays, but in general you want to add bits that are sweet, salty, tangy and crunchy, such as other vegetables, fruit, nuts and seeds.
1
Trim the tops and bottoms off the citrus, then set one down on a cutting board. Slice off the peel and pith one section at a time using a sawing motion. Holding the naked citrus over a large salad serving bowl, cut out the segments between the membranes, letting any juice drip into the bowl. Or, cut the citrus into slices and tip any juices from the board into the bowl. Repeat with the remaining citrus.
2
Add the greens, pomegranate seeds and celery to the bowl. Drizzle the oil all over, then gently toss with your hands to evenly coat. Repeat with the lime juice and a sprinkle of salt and pepper. Top with the walnuts and serve immediately.
---
Get our new Cooking newsletter.
Your roundup of inspiring recipes and kitchen tricks.
You may occasionally receive promotional content from the Los Angeles Times.