Smoked Chicken With Soba Noodles
Yields
Serves 2 as a main dish, 4 as a side dish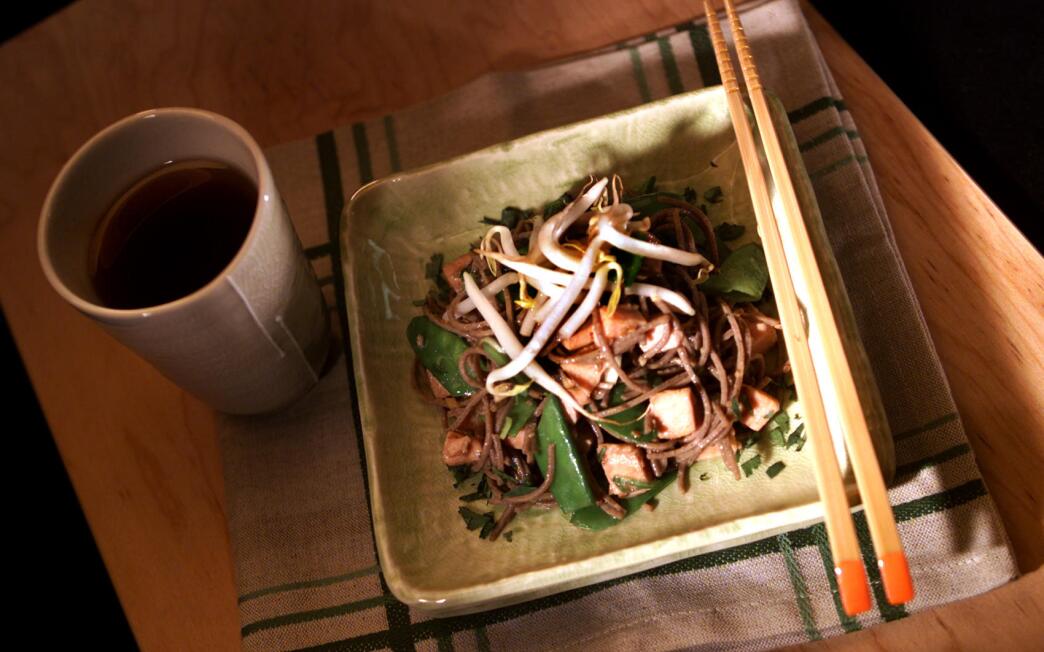 Print Recipe

Print Recipe
I love the earthy flavor of soba, the Japanese buckwheat noodles. I also like the way they look in noodle salads. Their brown color blends nicely with Asian soy dressings.
In this recipe, the dressing is enhanced with miso, and the smokiness of smoked chicken or turkey works well with all these earthy flavors. Look for smoked chicken or turkey breast in specialty markets or the frozen aisle of well-stocked supermarkets. You can find soba in Asian markets and some grocery stores.
1
Combine the soy sauce, rice vinegar, sesame oil, sesame seeds, ginger and miso in a small bowl and set it aside for the flavors to meld.
2
Add the pea pods to boiling water and cook for 1 minute. Drain, then plunge the pods into ice water to quickly chill. Drain them, then toss them with the smoked chicken, onions and soba noodles.
3
Toss the mixture with the dressing. Spoon the noodles into serving bowls and sprinkle the top with cilantro.