Tsukune-Style Brussels Sprouts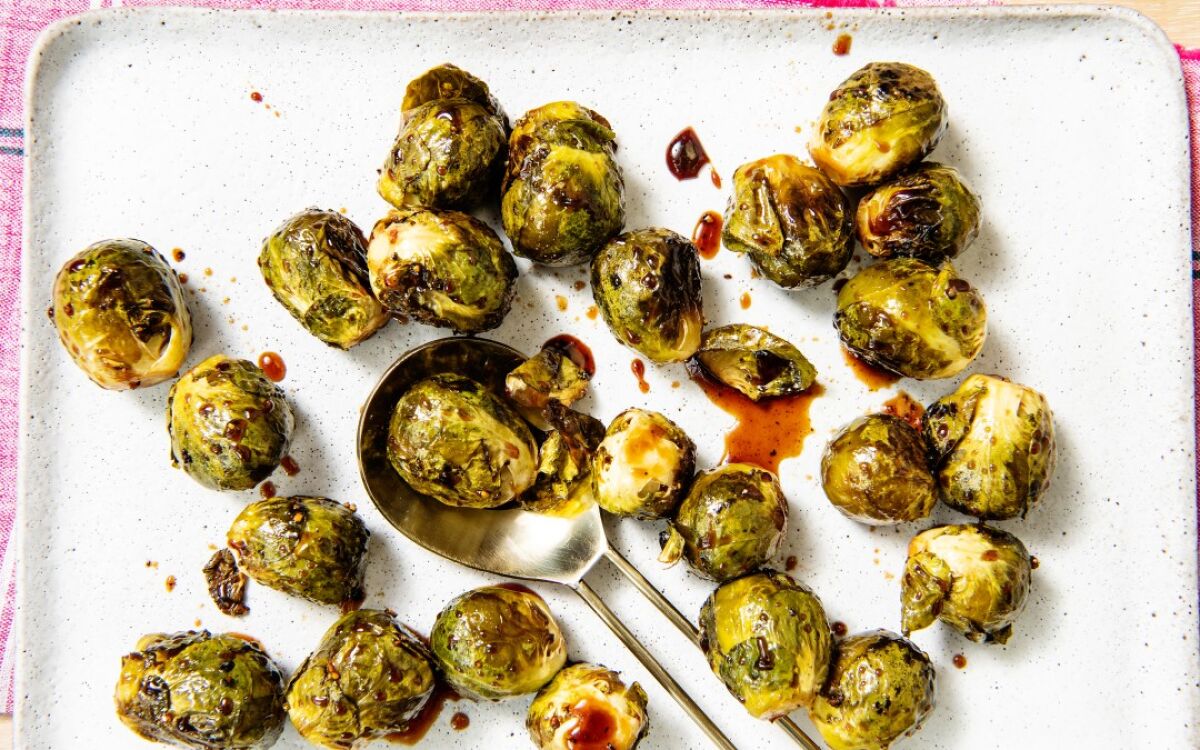 Print Recipe

Print Recipe
1
In a small saucepan, combine the soy sauce, mirin, brown sugar, vinegar, pepper and two-thirds cup water and bring to a boil over high heat. Reduce the heat to maintain a steady simmer and cook, stirring occasionally, until reduced by half, 8 to 10 minutes. Remove the pan from the heat and cool.
2
Heat the oven to 400 degrees. Spread the Brussels sprouts on a large rimmed baking sheet and roast for 20 minutes. Remove from the oven and brush the sprouts with some of the sauce, then return to the oven and continue roasting, brushing with more glaze every few minutes, until the sprouts are tender and the sauce has reduced to a shiny glaze all over the sprouts, 15 to 20 minutes more.
3
Transfer the warm sprouts to a flat platter and serve with toothpicks for spearing.
---
Get our new Cooking newsletter.
Your roundup of inspiring recipes and kitchen tricks.
You may occasionally receive promotional content from the Los Angeles Times.