Practices for LAUSD sports teams expected to resume Wednesday after teachers vote on ending strike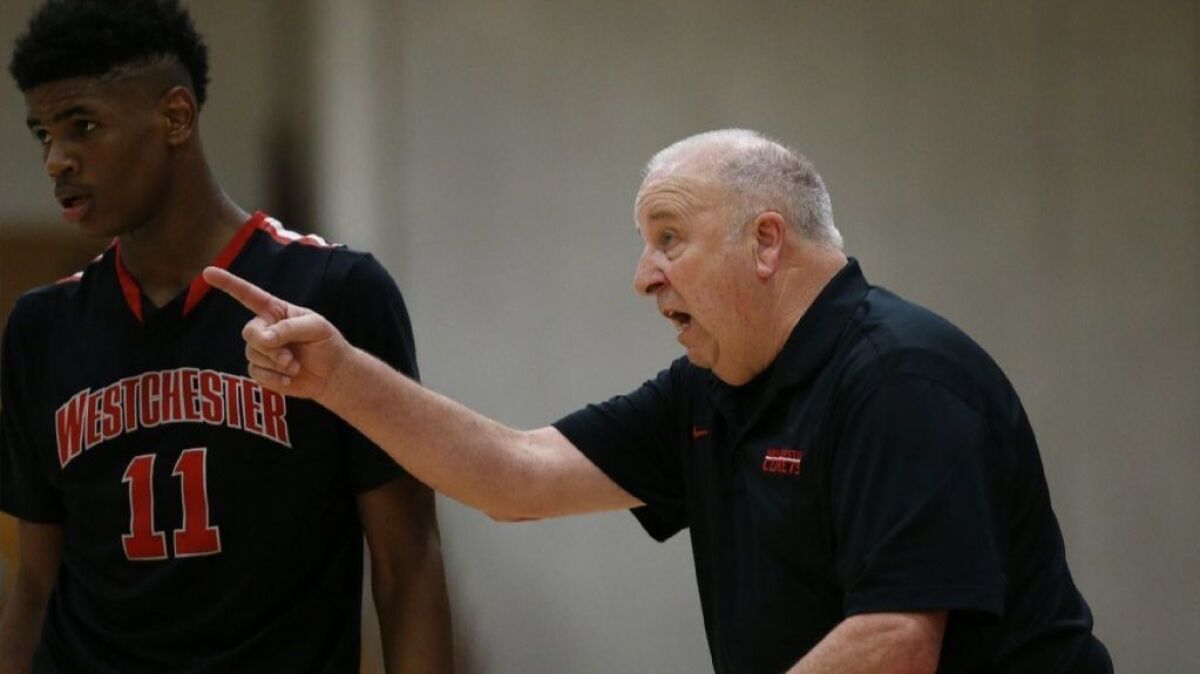 The announcement on Tuesday morning of a settlement between striking United Teachers Los Angeles and the Los Angeles Unified School District should result in sports teams being able to resume practices on Wednesday.
Trent Cornelius, the director of athletics for the LAUSD, said organized practices run by coaches can resume as soon as teachers return to class. Teachers are expected to vote on Tuesday and must approve the settlement before going back to work.
RELATED: LAUSD teachers union and school district reach tentative deal to end strike »
The City Section has plans to relaunch its sports season on Thursday. It was halted for all teams except those from independent charter schools when teachers began their strike on Jan. 14. Teams are required to have at least one practice session before resuming their seasons.
Games that were postponed have been counted as no contests and it will be up to individual leagues whether they will be rescheduled. With the regular season in basketball ending on Feb. 1 and playoff seedings set to take place on Feb. 2, few lost games are expected to be rescheduled unless schools want to play on Saturday. The sports halted were basketball, soccer, water polo and wrestling. Some leagues are already scheduled to play three times next week.
"It's going to be a challenge because you're going to have to allow teams a couple practices to play and even that isn't enough," Reseda Cleveland athletic director Greg Venger said. "We won't rush into anything at the expense of the kids."
The end of the strike means Friday's highly anticipated boys' basketball game between Fairfax and host Westchester at 6:30 p.m. will take place to decide the No. 1 seed for the City Section Open Division playoffs. The first game at Fairfax was called off because of the strike. It has been rescheduled for Jan. 31 at Fairfax.
RELATED: Full coverage of the LAUSD teachers' strike »
"We'll see what they look like but Fairfax is in the same situation," Westchester coach Ed Azzam said of his players. "It's not like anyone has an advantage. We were playing pretty well and Fairfax was playing pretty well. I told the kids, 'Don't worry about it. We'll get back to work when we can.'"
Judi Edwards, the commissioner for the Western League, said there will be a league meeting on Wednesday to determine how to proceed with rescheduled games. Fairfax has decided to reschedule its game against Palisades for Thursday at Palisades, athletic director Shane Cox said.
Fairfax is 17-1 and Westchester is 18-1. There's two other potential league title deciders on Friday, with El Camino Real facing Birmingham and Narbonne playing Gardena.
The City Section will expand the number of teams in the soccer and basketball playoffs to make sure teams are not hurt by the postponements. In basketball, all the divisions except Open and Division I will go from 16 teams to 20 teams. In soccer, the divisions will expand from 20 to 24 teams.
---
Get our high school sports newsletter
Prep Rally is devoted to the SoCal high school sports experience, bringing you scores, stories and a behind-the-scenes look at what makes prep sports so popular.
You may occasionally receive promotional content from the Los Angeles Times.