Barbara Boxer says if Sen. Dianne Feinstein runs for another term, she should expect a tough race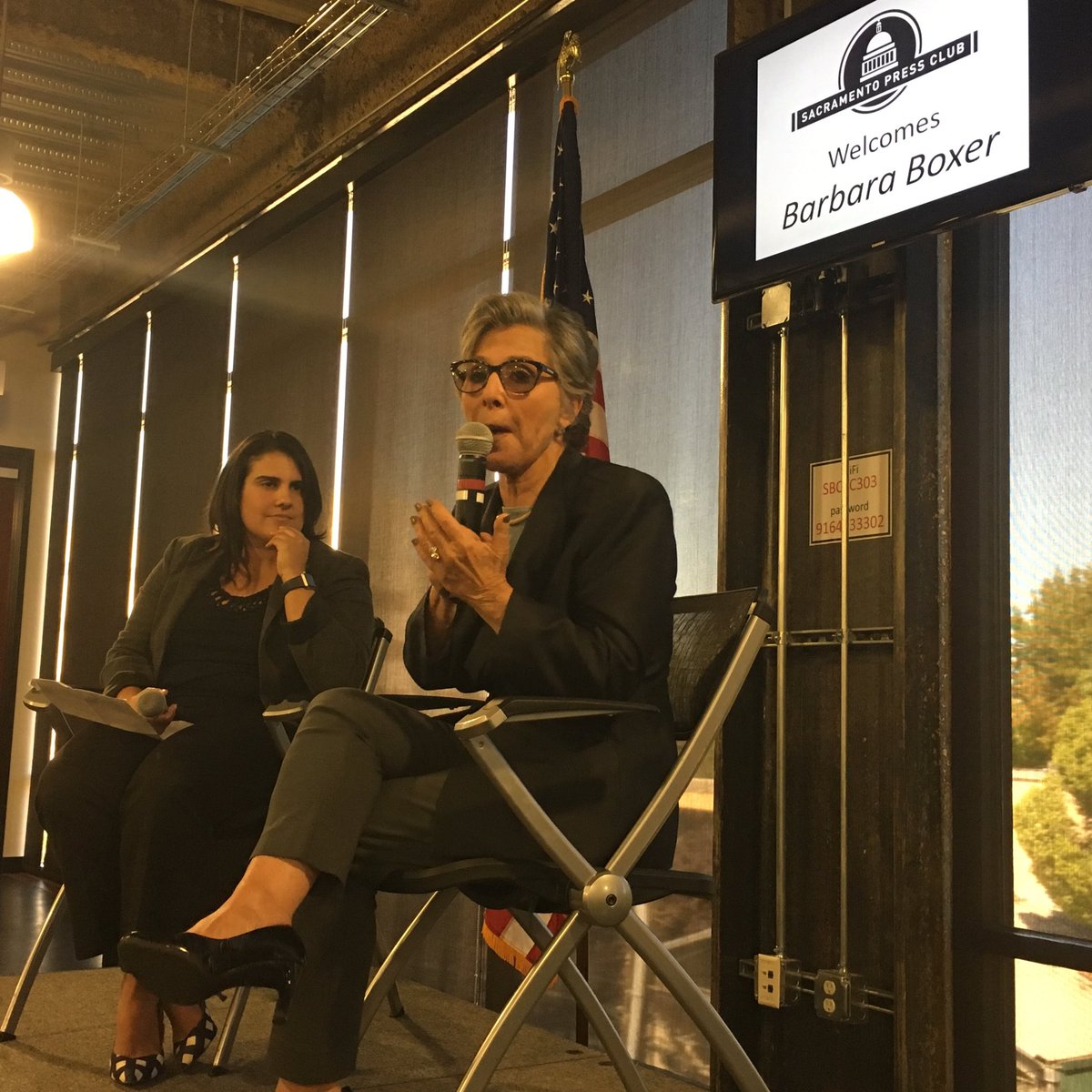 It's one of the hottest political parlor games in California right now: Will she run again?
Everyone is waiting for Sen. Dianne Feinstein to announce if she'll seek a sixth term. 
And even though they served as colleagues in Washington for more than two decades, former Sen. Barbara Boxer said she has no inside intel on what Feinstein will do in 2018.
"I believe she is running until I see any other indication," Boxer said Wednesday at a Sacramento Press Club lunch. "Every single race is hard.... Anyone who runs against her will give her a tough race."
Feinstein, 84, has made clear she is taking her time, even as ambitious politicians eye the seat she has held since 1992. One long-shot Democrat already is raising money for the race, and Feinstein recently drew criticism from California Senate President Pro Tem Kevin de León, who has not ruled out a primary challenge against her. 
Boxer said Wednesday her own priority for next year's midterm election is flipping several Republican-held House seats in Southern California. 
"There's no such thing as an off election year," she said. "It's an on year."
Much of this work will be done through the political action committee Boxer founded, PAC for a Change. The organization also supports electing more Democrats to the Senate and standing up to President Trump's policies, she said.
Since leaving the Senate in January, Boxer has also given speeches and promoted her book, "The Art of Tough." She doesn't like to consider herself a retiree. 
Boxer also skirted a question about her pick for governor in a race that already is crowded with several Democrats. All of the candidates, she joked, are "like my sons and daughters."
Latest updates
Copyright © 2018, Los Angeles Times