Reporting from Sacramento
Iraqi and Afghan refugees could soon pay resident student tuition at California community colleges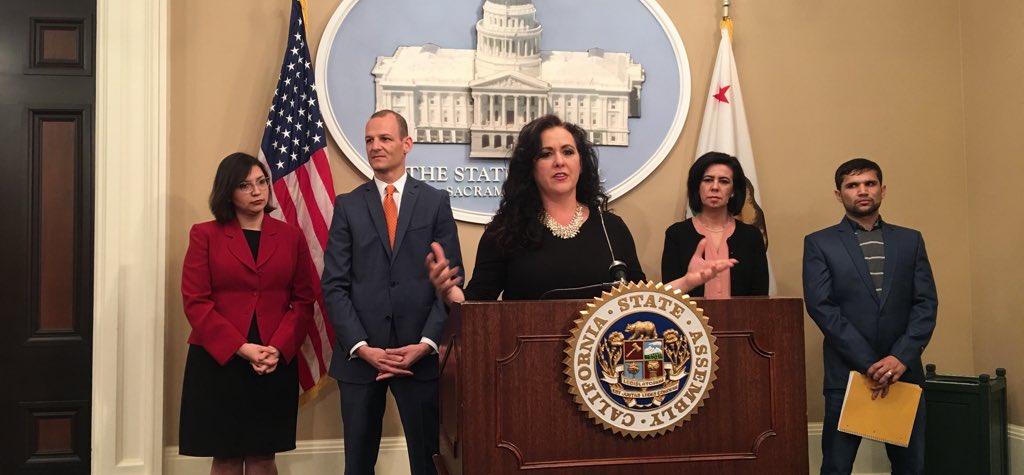 Iraqi and Afghan refugees who worked with the U.S. Armed Forces, whether as interpreters, translators or advisors, could soon be exempted from paying nonresident student fees at community colleges in California.  
State legislation filed by Assembly members Kevin McCarty (D-Sacramento), Lorena Gonzalez Fletcher (D-San Diego) and Adrin Nazarian (D-Sherman Oaks) would extend in-state tuition and eligibility for state-administered financial aid programs to refugees with special immigrant visas.
It moved out of the state Assembly Monday with a 51-1 vote and no debate. It now heads to Gov. Jerry Brown for final approval.
California received more than 725,000 refugees between 1975 and 2015. Nearly 8,000 arrived in 2016. The bill was part of legislation that sought to better integrate refugee families amid what lawmakers called religious- and racially charged rhetoric at the federal level spurring fear and confusion in their districts' refugee and immigrant communities.
Another bill that would have helped refugees with special immigrant visas to apply relevant work experience obtained overseas toward a professional license was held in a Senate Judiciary Committee. But McCarty, Gonzalez Fletcher and Nazarian were able to secure a $10-million allocation in this year's budget deal for school districts with high student refugee populations.
The funding will allow schools to hire translators and counselors for refugee students.
Lawmakers said legislation passed Monday would provide access to education for many displaced families. Tuition and fees vary across California. At state community colleges, resident students pay $46 per college credit. Nonresident fees vary by the district, but the statewide average is $234 per credit.   
Latest updates
Copyright © 2017, Los Angeles Times