Essential Arts: LACMA, LACMA, LACMA. The museum's redesign is all drama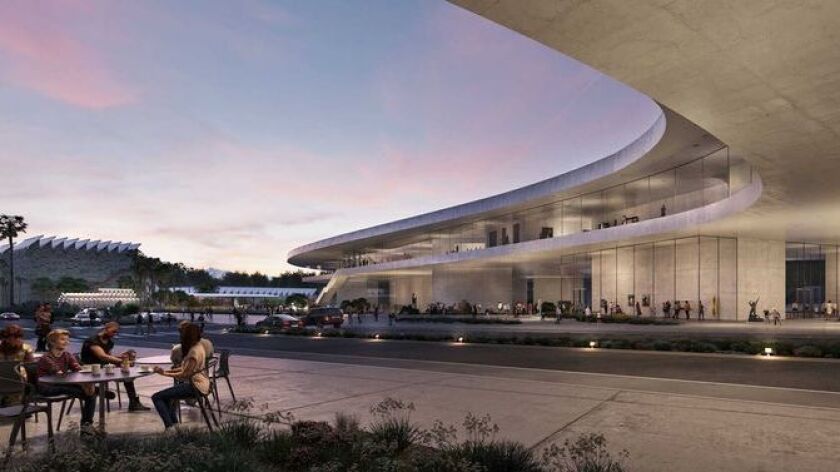 Friends, Romans, readers of great books: The Los Angeles Times Festival of Books has landed on Coachella weekend and there will be too much do in El Lay this weekend beyond the return of "Game of Thrones." I'm Carolina A. Miranda, staff writer at The Times, with your weekly dose of cultural happenings and minimalist art prisons:
As LACMA turns
The big news is that the Los Angeles County Museum of Art received approvals from the County Board of Supervisors to proceed with a shrunken version of its $650-million redesign by Swiss architect Peter Zumthor. The new building will be 10% smaller than the ones it is replacing.
Times art critic Christopher Knight had suggested that supervisors send the designs back to the drawing board: "The cost per square foot of the plan is about $500 too much. And the plan destroys the vital concept of an encyclopedic art museum." (I, too, had previously taken issue with the shrinking, shape-shifting design.)
In an op-ed for the paper, LACMA director Michael Govan defended the plan. To critics who say the Zumthor building isn't big enough to house the permanent collection, he wrote, "Adding space would create significant and expensive environmental impacts, which couldn't be absorbed within our budget."
As for aesthetics, in a Q&A with The Times' Deborah Vankin, Govan said, "Through the process of refinements, we now have a better building. People may not be able to see that in graphic form .... But when you think about the experience of the building ... and how it will feel, I'm 100% convinced it's a better building."
Curbed writers Alissa Walker and Alexandra Lange are not convinced. Writes Lange: "I do think the old buildings need to go. They are not worth keeping. But this doesn't feel like the right thing."
An eagle-eyed William Poundstone located an interview, in French, with former LACMA European paintings curator J. Patrice Marandel, who expresses his doubts on the plan.
At the county supervisors meeting, actors Brad Pitt and Diane Keaton showed up to speak in favor of the Zumthor design. Walker says it's a shame they didn't stick around to speak in support of rent stabilization.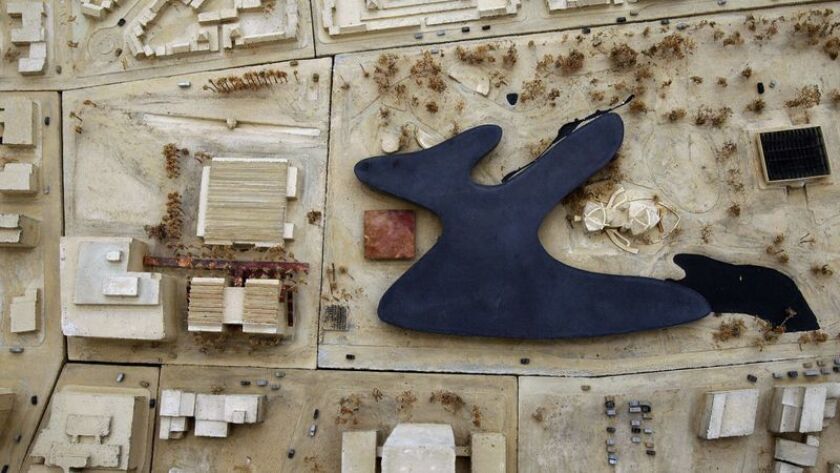 Classical notes
In non-LACMA news, Times classical music critic Mark Swed attended a performance of Handel's "Saul," performed by the Philharmonia Baroque Orchestra & Chorale, and conducted by Nicholas McGegan. The work is a "model of solemnity," he writes, but it is also "a phoenix-rising story of love and victory over tragedy."
Also on the roster: a performance of Tchaikovsky's Violin Concerto by violinist Patricia Kopatchinskaja at Disney Hall. Swed reports that she "radicalized" the work, "to the astonishment of some … and to stony-faced looks from the Los Angeles Philharmonic string section." Social media, he noted "brought out mean-spiritedness."
Defiant requiem
When conductor and composer Rafael Schachter, the Jewish founder of the Prague Chamber Opera, was sent to the concentration camp of Terezin in 1941, he smuggled in a copy of Verdi's "Requiem." Though starving and terrorized, the prisoners there would rehearse and perform the work. Now this stirring piece (and its inspiring story) are being resuscitated by the Los Angeles Museum of the Holocaust and the Defiant Requiem Foundation for a pair of concerts at Royce Hall at UCLA and the Segerstrom in Costa Mesa.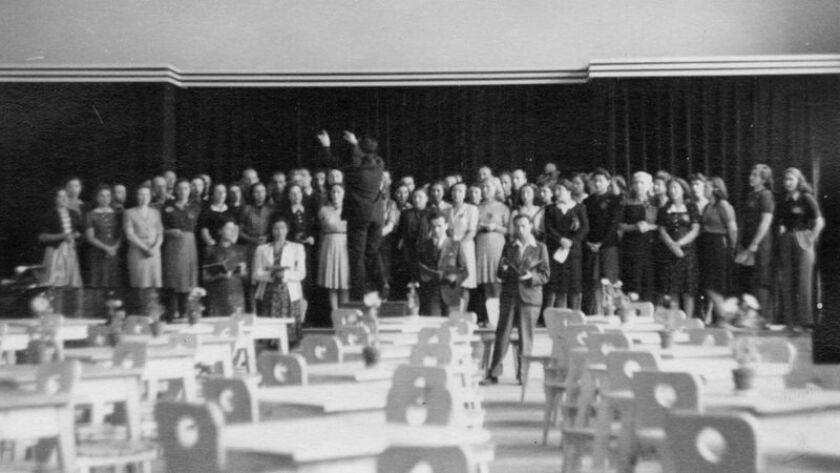 Hudson Yards, The Sequel
The critical drubbings have been piled high on New York's Hudson Yards development. (Guardian critic Oliver Wainwright recently described the $25-billion Manhattan development as "bargain-basement building-by-the-yard stuff.") But Citylab's Kriston Capps notes that what lies beneath the surface is even worse: Through some highly creative gerrymandering, "the mega-luxury of this mini-Dubai was financed in part through a program that was supposed to help alleviate urban poverty. Hudson Yards ate Harlem's lunch."
Didion and more
Joan Didion's 1979 essay "The White Album" inspired a stage work by director and artist Lars Jan at the Center for the Art of Performance at UCLA. Jan, writes Times theater critic Charles McNulty, "paid tribute to Didion's essay by having it incanted by Obie-winning actress Mia Barron" in a production that "radiated with a light hallucinatory touch."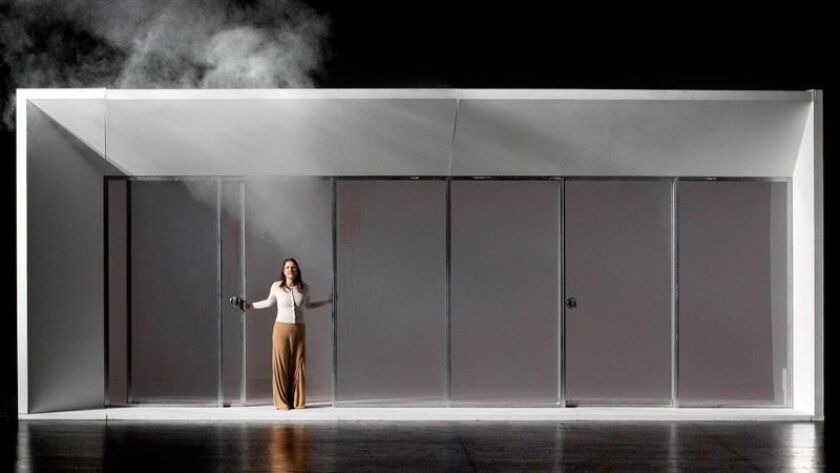 McNulty also reviews the latest from "Vietgone" playwright Qui Nguyen. His new work, "Poor Yella Rednecks," which is having its world premiere at South Coast Repertory, tells the story of how his parents met in a resettlement camp in Arkansas. Writes McNulty: "It's a tale of traumatic displacement written and performed with unstoppable comic verve."
Keep the devil down
Los Angeles Poverty Department, the cultural organization founded by John Malpede that produces events for and by the skid row community, was at REDCAT last week with a production of its newest show "I Fly! Or How to Keep the Devil Down the Hole," a collection of songs, dances, poetry and reenacted reminisces. "Most people consider hygiene, along with shelter and food, an essential provision for human dignity," writes contributor Margaret Gray. "I Fly!" argued, persuasively, that art is one of those basics too."
On the stage
Times contributor F. Kathleen Foley reviews Mary Lyon Kamitaki's family comedy "Southernmost," currently on view at the Playwrights' Arena. There is ample comedy, she notes, but the "boilerplate characters lack the essential coloration that would help them arrive at a singular point of catharsis the audience could fully share."
Gary Goldstein took in a performance of comedian and actress Renee Taylor's one-woman show "My Life on a Diet" at the Wallis Annenberg Center for the Performing Arts, a "wry, self-deprecating survey" based on her life and her struggles with body image.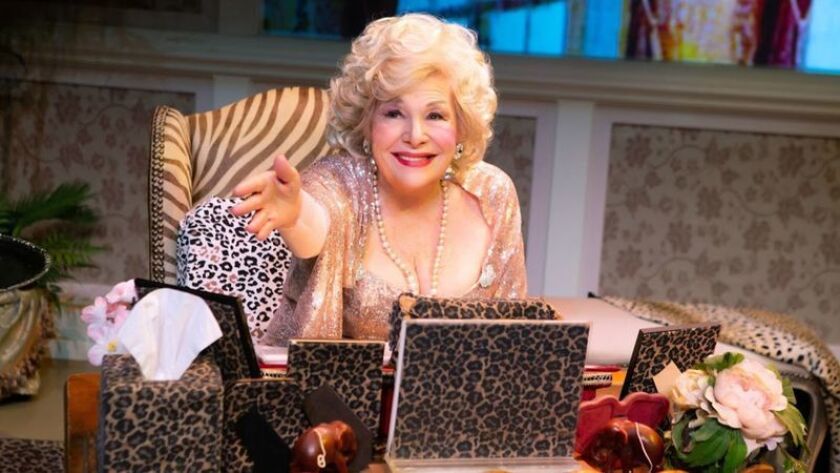 Essential Image
Behold the new Los Angeles Public Library card featuring art by L.A. painter Gajin Fujita. The card, reports Times arts editor Craig Nakano, will be available at all LAPL locations while supplies last.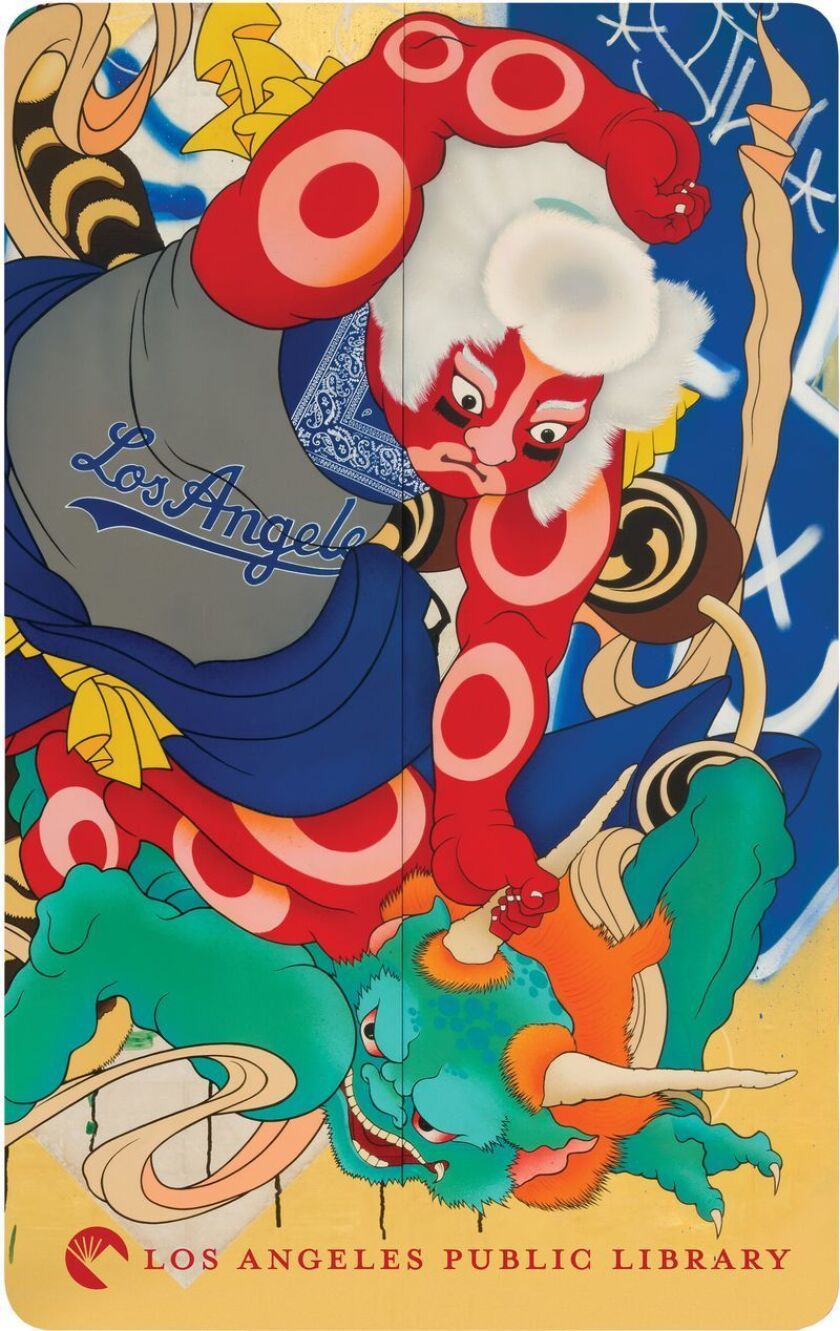 Ready for the weekend
Matt Cooper has the week ahead in art, music, dance and theater, as well as his weekend picks, which include the seventh Los Angeles Dance Festival.
In our 99-Seat Beat column, F. Kathleen Foley rounds up what's doing in small theaters, including a play inspired by a Jonathan Safran Foer novel.
Plus, my weekly Datebook has the artsies, including a show of photography by Kwame Brathwaite that celebrates the beauty of blackness.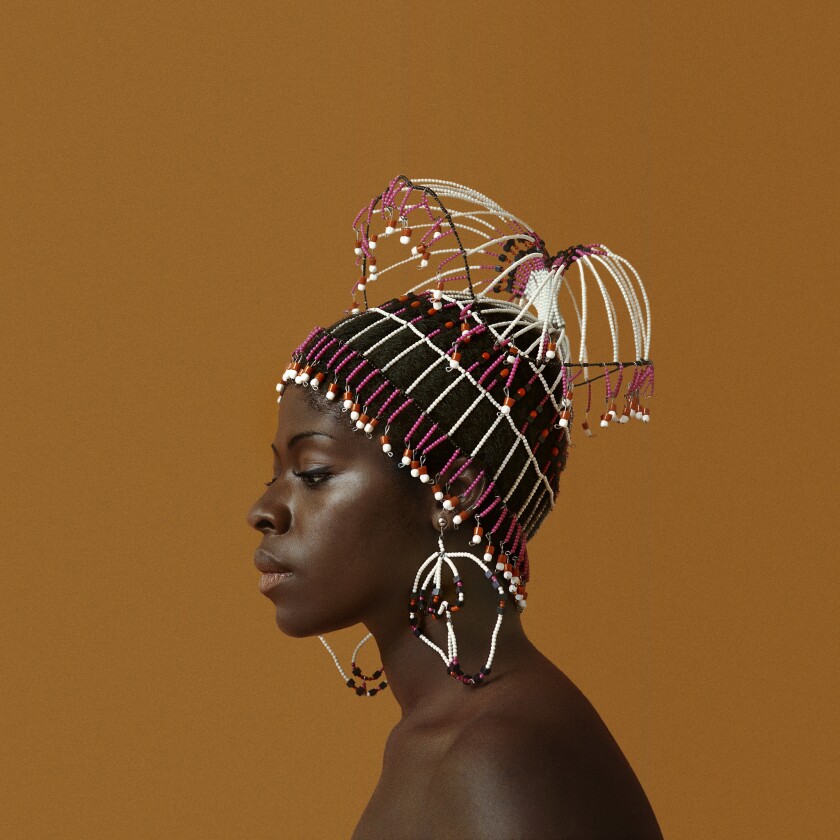 In other news …
— It may not be the missing Isabella Stewart Gardner paintings, but I'm happy to report that a portion of the giant hammer sculpture stolen from the city of Healdsburg, Calif., has been found.
— "Since its founding, Desert X has been a weird vehicle for Westward Expansionist rhetoric." The one piece to read on Desert X is from Catherine Wagley.
— Critic Charles Desmarais writes on what it means to remove the Victor Arnautoff murals at a San Francisco High School.
— The Getty Conservation Institute has teamed up with the Eames Foundation to map out a conservation plan for the Eames House, a.k.a. Case Study House No. 8.
— Related: The Getty Research Institute has acquired the Claes Oldenburg/Coosje Van Bruggen archive.
— Los Angeles County is exploring a bid to take over the Southwest Museum site.
— Art critic Roberta Smith has won the Rabkin Foundation's $50,000 Lifetime Achievement Award.
— The 2019 Guggenheim fellows have been announced, and the 20 SoCal winners include L.A. poet laureate Robin Coste Lewis and artists Catherine Opie and Elliottt Hundley.
— In related news, the Mike Kelley Foundation has also announced its grants, and recipients include the Ford Theatres, Echo Park Film Center and the 18th Street Arts Center.
— Tom Hanks and Sarah Jones are among the winners of the Los Angeles Drama Critics Circle Awards.
— The Center Theatre Group has named Meghan Pressman,of Washington, D.C.'s Wooly Mammoth Theatre Company its new director — the first woman in the job.
— The Palm Springs Art Museum has also named a new director: Louis Grachos, previously of the Contemporary in Austin.
And last but not least …
First came Kanye West's sunken place, now we have Kim Kardashian West's art gallery prison.
carolina.miranda@latimes.com | Twitter: @cmonstah
---
The complete guide to home viewing
Get Screen Gab for weekly recommendations, analysis, interviews and irreverent discussion of the TV and streaming movies everyone's talking about.
You may occasionally receive promotional content from the Los Angeles Times.