Live
Today in Entertainment: Wendy Williams collapses during her live show; 'House of Cards' halts production in wake of Kevin Spacey accusations
Here's what's new and interesting in entertainment and the arts:
Wendy Williams collapses during her live show
How you doin', Wendy Williams?
The answer is probably not as positive as usual, as the enthusiastic talk show host suffered a scary — not spooky — moment during Tuesday morning's live broadcast.
Clad in a glitzy Statue of Liberty costume, Williams began slurring her words while introducing an audience participation segment late in the Halloween broadcast. Eyes wide, the host then went silent and stumbled before collapsing.
The show quickly cut to commercial, and upon returning Williams was adamant that her fall had not been staged.
"That was not a stunt. I'm overheated in my costume and I did pass out. But you know what, I'm a champ, and I'm back," Williams proclaimed before continuing the show.
"Wendy fainted on-air this morning," a spokesperson for "The Wendy Williams Show" told The Times via email Tuesday morning. "She is dehydrated and is on her way home to rest and sleep. She has been examined by medical professionals and finished the show in true Wendy spirit. She has never missed a day of work, and will continue all shows as planned. She will address this on-air tomorrow."
It was a sentiment echoed on Williams' official Twitter account as well.
"Everybody relax. I'm doing fine, just need some water and electrolytes," read a tweet posted on Williams' feed. "On another note, I stayed and laid Halloween, LOL! Shout out to my magnificent Glam Squad and Ceaser Galindo the costume designer. More on this tomorrow."
Williams' Halloween show wasn't a total drag, however. Actor Jerry O'Connell stopped by in a truly disturbing costume attempting to depict multiple Kardashians at once.
Netflix halts 'House of Cards' Season 6 production in wake of Kevin Spacey accusation
Production has halted on "House of Cards" in the wake of a recent accusation levied against Emmy-nominated star Kevin Spacey, Netflix and Media Rights Capital said Tuesday in a joint statement.
"MRC and Netflix have decided to suspend production on 'House of Cards' Season 6, until further notice, to give us time to review the current situation and to address any concerns of our cast and crew," the statement read.
"Star Trek: Discovery" actor Anthony Rapp came forward Sunday night with an accusation that Spacey had made an unwanted sexual advance on him in 1986, when Rapp was just 14.
Spacey quickly responded to Rapp's allegation with an apology for his "drunken" behavior, which he said he did not recall, before using his official statement to come out as a gay man.
Some in Hollywood criticized Spacey's timing as opportunistic and damaging to the LGBTQ community for conflating pedophilia and homosexuality.
On Monday, Netflix and MRC announced that "House of Cards" would conclude with Season 6. The companies also released a joint statement calling the accusation against Spacey "deeply troubling" and reporting that both organizations had sent executives to Baltimore to speak with cast and crew members currently on set.
"House of Cards" debuted in 2013 and quickly became a player in the prestige television movement, becoming the first original online-only streaming series to receive nominations in major categories at the Emmy Awards.
Halloween is finally here, and these celebrities have conquered it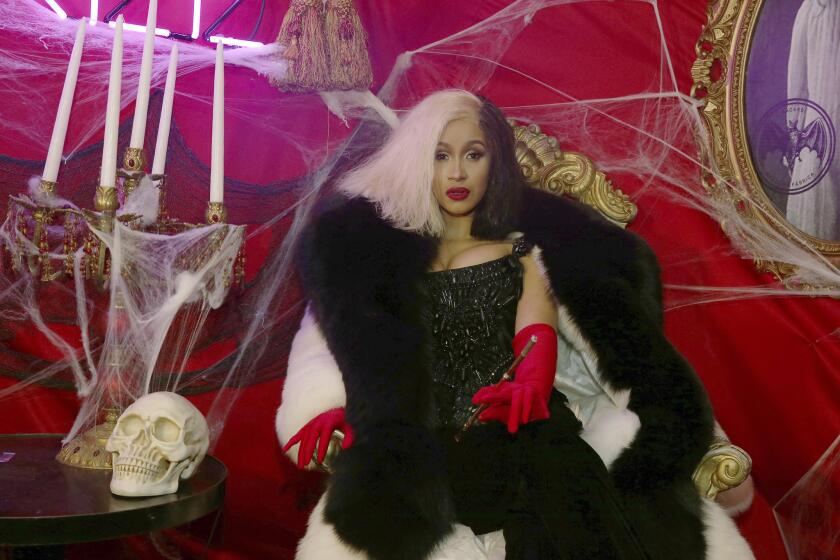 This year, a Tuesday Halloween arrives almost as an afterthought to the October costume parties that have flooded social media feeds for weeks.
You've seen the Kardashian family flit through dozens of costume combinations and witnessed a handful of celebs skulking down the red carpet as "Stranger Things" favorite Eleven, but have you seen some of the top-of-the-line costumes Hollywood has to offer?
Read on to find out which NBA stars are getting spooky, which couples are getting silly and which Oscar-winning actress is getting spoiler-y with some of the best celeb costumes of 2017.
Gabrielle Union and Dwyane Wade as Milli Vanilli
Beyoncé and Jay Z as Lil' Kim and the Notorious B.I.G.
Neil Patrick Harris and family as Carnival of Curiosities
Demi Lovato as Selena Quintanilla
Kristen Bell as Elsa (not Anna) from 'Frozen'
Steph Curry as Jigsaw
LeBron James as Pennywise
Gwyneth Paltrow as Gwyneth Paltrow's head (as seen in the movie 'Seven') with Brad Falchuk
Jay-Z to receive Grammy Salute to Industry Icons Award
The Recording Academy and Clive Davis will honor Jay-Z with the Grammy Salute to Icons Award at Davis' annual pre-ceremony gala.
A 21-time Grammy winner, Jay is being singled out for his storied rap career, business acumen and philanthropic work.
He will be presented with the award at the Sheraton New York Times Square Hotel on Jan. 27, the night before the 60th annual Grammy Awards.
"Jay-Z is a quintessential icon and I couldn't be happier and more excited to share the evening with him," Davis said in a statement. "What a night this will be!"
The honor comes amid a big year for Jay: He became the first rapper to be inducted into the Songwriters Hall of Fame, he executive-produced a poignant documentary on Kalief Browder that earned critics' praise (and saw him feted by the L.A. Press Club) and his comeback effort, "4:44," was a searing character dismantling that showed the rapper hadn't lost any hunger in a career that stretches over two decades. He even signed a new 10-year touring deal with Live Nation worth a reported $200 million.
Past honorees include Davis, Herb Alpert and Jerry Moss, Irving Azoff, Martin Bandier, Richard Branson, Ahmet Ertegun, David Geffen, Berry Gordy, Lucian Grainge, Debra L. Lee, Doug Morris, Mo Ostin and Antonio "L.A." Reid.
"We are absolutely thrilled and delighted to honor Jay-Z with this year's Grammy Salute to Industry Icons Award. His contributions as an industry trailblazer and music visionary only begin to touch on the tremendous impact he's made both in entertainment and beyond," Neil Portnow, president of the Recording Academy, said in a statement. "Jay-Z also embodies the vibrant spirit of New York City and we couldn't imagine a more fitting honoree as we return to Manhattan for this year's Grammy Awards."
Niall Horan's 'Flicker' helps One Direction make chart history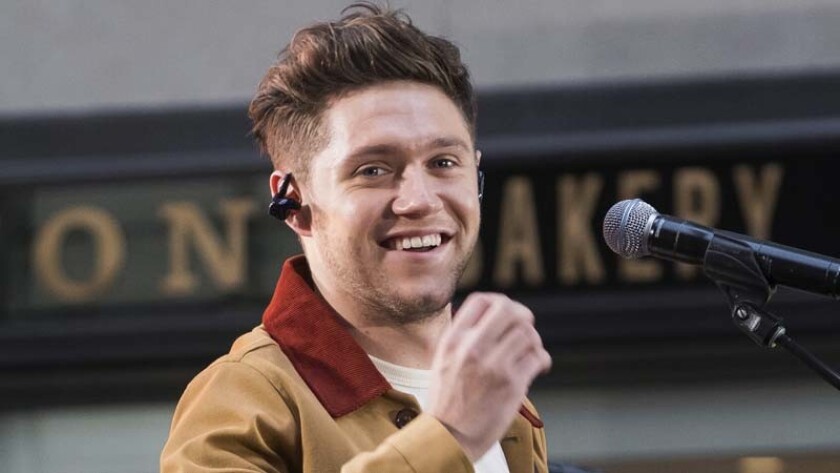 One Direction has been on hiatus for two years, but the boy band is still making a bit of chart history.
With member Niall Horan's solo debut "Flicker" topping the albums chart, One Direction has now joined the ranks of the Beatles as the only groups to have three of its members hit that No. 1.
"Flicker," released on Oct. 20 through Capitol Records, moved 152,000 equivalent album units in its first week, according to Nielsen Music.
Horan follows Harry Styles' album No. 1 earlier this year and a solo effort by Zayn Malik, who left the group ahead of its most recent album.
Liam Payne and Louis Tomlinson have yet to release full-length projects, though both have scored hit singles since the band went on hiatus in 2015.
For those not well-versed in Beatles history, members John Lennon, Paul McCartney and George Harrison all dropped multiple solo albums that hit No. 1 (Ringo Starr peaked at No. 2).
In an interview with Billboard earlier this year, Horan said he was certain his old band would get back together eventually.
"When it will be, I don't know," he said. "I prefer not to do it after I'm 40. I'd prefer the next few years."
Rose McGowan on months-old arrest warrant: 'Are they trying to silence me?'
Actress Rose McGowan, who has been an outspoken voice in the Harvey Weinstein scandal, said that a months-old warrant for her arrest is an attempt to keep her quiet.
"Are they trying to silence me? There is a warrant out for my arrest in Virginia. What a load of ...," McGowan tweeted Monday night in response to reports on the warrant.
The Metropolitan Washington Airports Authority Police Department issued an arrest warrant for the Encino actress on Feb. 1 for suspected possession of a controlled substance.
The felony charge stems from a police investigation of the "Charmed" alum's personal belongings that were left behind on a United Airlines flight arriving at Washington Dulles International Airport on Jan. 20, and tested positive for narcotics, authorities told The Times.
"The Airports Authority police have attempted to contact Ms. McGowan so she can appear in a Loudoun County, Va., court to respond to the charge," police said. The warrant was also entered into a national law enforcement database.
As of Monday, the warrant had not yet been served.
McGowan, 44, who appeared in the Weinstein Co.'s "Scream" franchise, is among the scores of women accusing the disgraced mega-producer of serial sexual misconduct and bringing decades-old accusations to light. The "Once Upon a Time" actress tweeted earlier this month that she was raped by a man with the initials "HW," which she confirmed to the Hollywood Reporter was a reference to Weinstein, the Associated Press said.
The 44-year-old has been rallying her so-called #RoseArmy and victims of sexual harassment and assault to come forward.
Times staff writer Richard Winton contributed to this report.
Stephen Colbert cannot contain his excitement about Paul Manafort indictment
It may be Halloween, but it was more like Christmas for Stephen Colbert, who could not help but break out into songs about Paul Manafort's indictment on "The Late Show" Monday night.
"It's almost Halloween, and this year is going to be super spooky for Donald Trump because special prosecutor and off-duty Lurch Robert Mueller just announced the first indictment in the Russia investigation," Colbert said at the top of his show.
Mueller, of course, has been investigating possible connections between the Trump campaign and any efforts by Russia to influence the 2016 presidential election. Manafort, who served as Trump's campaign manager, and his top aide Richard W. Gates III have been accused of 12 counts of fraud, conspiracy and money laundering.
Colbert made the Halloween-vs.-Christmas comparison before breaking out into various Yuletide tunes gloating about how Manafort was likely "just the first of many."
Still, the host didn't let his joy keep him from taking a jab at how the arrest went down.
"The charges were actually filed on Friday but they gave Manafort until today to turn himself in," said Colbert. "Wow, we white people really do get arrested differently. They might as well have sent him a formal invitation."
Colbert also had plenty to say about the numerous charges the political consultant faces.
"Manafort's been charged with 12 counts, including conspiracy to launder money, tax fraud and conspiracy against the United States," he said. "What's that crime usually called again? I can't remember, for some treason."
In response to the indictment, White House Press Secretary Sarah Huckabee Sanders insisted that the situation had "nothing to do with the president … the president's campaign or campaign activity" and that "the real collusion scandal has everything to do with the Clinton campaign."
But Colbert was not buying it.
"My God, of course," he said. "Hillary Clinton colluded with Russia to lose the election."
Watch the segment above.
A Star Is Born: Dan Rather turns 86 today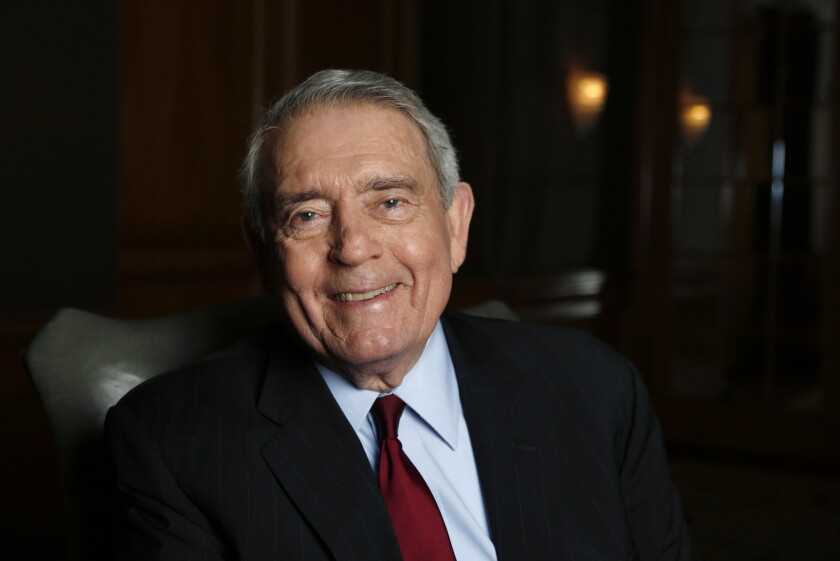 When you report something important for people to know that somebody, somewhere in power doesn't want them to know, you're going to pay a price for it. People will try to discredit you.  
Dan Rather, 2009
FROM THE ARCHIVES: Dan Rather, dogged plaintiff
Producers Guild doubles down on Harvey Weinstein expulsion: Disgraced mogul is banned for life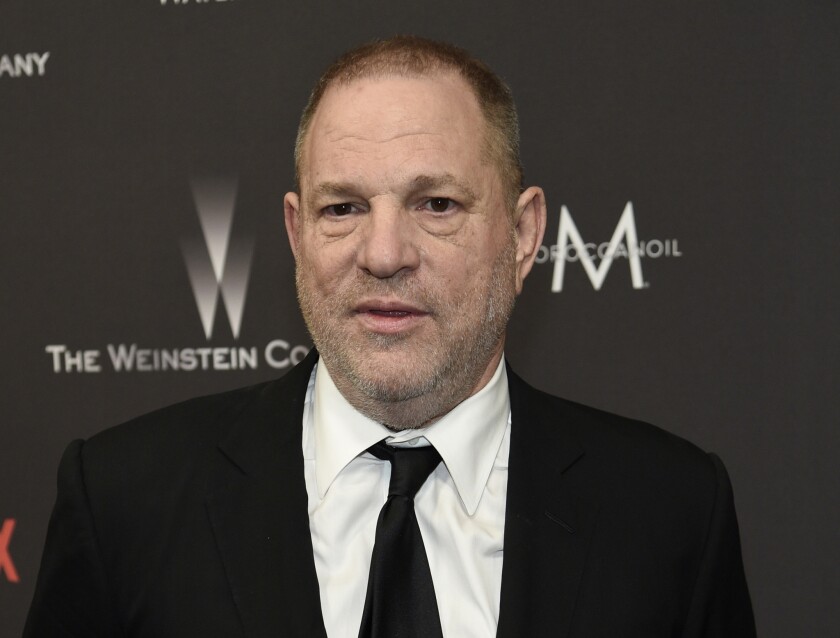 The Producers Guild of America has taken an unprecedented step to solidify its position on disgraced studio mogul Harvey Weinstein, announcing Monday that the organization's board has voted unanimously to ban Weinstein from the guild for life.
"As was recently reported, the Producers Guild's National Board of Directors voted unanimously to initiate proceedings to terminate the membership of Harvey Weinstein," read a statement from the guild issued Monday. "The PGA Constitution requires that members be given 15 days' notice before disciplinary action is taken. The Guild has received notice that rather than addressing the Guild's charges, Mr. Weinstein elected to resign his membership in the Producers Guild."
"In light of Mr. Weinstein's widely reported behavior — with new reports continuing to surface even now — the Producers Guild's National Board has voted unanimously to enact a lifetime ban on Mr. Weinstein, permanently barring him from PGA membership," the statement continued. "This unprecedented step is a reflection of the seriousness with which the Guild regards the numerous reports of Mr. Weinstein's decades of reprehensible conduct."
The Guild's National Board of Directors and Officers voted unanimously to expel Weinstein in an Oct. 16 meeting following high-profile allegations of sexual harassment and assault from dozens of women, including actresses Asia Argento, Rose McGowan and Gwyneth Paltrow.
At the same meeting, the PGA's National Board — made up of 20 women and 18 men — voted to create a task force to research and address sexual harassment within the entertainment industry. While the membership ranks of Hollywood's craft guilds reflect widespread gender imbalance across disciplines, 47% of the PGA's 8,100 members are women.
A Los Angeles Times report comparing gender parity across guild organizations in Hollywood illuminates the stark juxtaposition of representation in the industry: In the Directors Guild, 23.4% of all members (including unit production managers, assistant directors and stage managers) are female and only 15.1% of its director members are women.
In its statement Monday, the PGA reiterated its commitment to forming a Hollywood task force to combat the kind of rampant harassment and abuse that the Weinstein scandal has forced to the fore: "Sexual harassment can no longer be tolerated in our industry or within the ranks of Producers Guild membership."
Regrettes' Lydia Night speaks out after onstage attack at local festival
Lydia Night, the singer for the L.A. rock band the Regrettes, made her first public statement after being attacked onstage during a performance on Sunday, writing that "someone invaded my safe space in an aggressive manner and that is absolutely not okay."
The incident took place while the Regrettes performed at the Growlers 6 festival at the L.A. Waterfront in San Pedro. Video from the festival posted on social media shows a woman in a superhero costume fighting through crowds, climbing onstage and shoving Night.
Representatives for the band said that Night does not have plans to file complaints against the festival or its promotion partner, Live Nation. Representatives for the Growlers 6 festival did not return for requests for comment and have not yet made a public statement on the attack.
"Being a performer is one of the most vulnerable things you can do. The last thing I want to worry about during a performance is being in danger in any way. The stage should always feel like a safe space for self expression and art," Night said.
"Yesterday, someone invaded my safe space in an aggressive manner and that is absolutely not okay. Thank you for all of your concern and love. I am still pretty shocked about what went down, but I will be totally fine. I did not know the girl who attacked me. I was told she was on a lot of drugs and mistook me for someone else. Love you all and I'll see you next month on the east coast."
Hollywood to host 'Take Back the Workplace' march in protest of sexual harassment
As allegations of sexual harassment and assault continue to pile up this year, some people are taking their disapproval and frustrations to the streets.
The Feminist Majority Foundation, along with Civican and We for She, are sponsoring a march they're calling "Take Back the Workplace," set for Nov. 12.
"We are marching in protest of sexual harassment in the workplace and to send a message to the people who commit it and to those who are complicit by allowing them to do it and covering it up," reads the event's official Facebook page.
The march will begin at Hollywood and Highland and wend its way through the streets before concluding outside the CNN building on Sunset Boulevard.
The demonstration arrives during a year rife with sexual assault accusations levied against powerful men, including Roger Ailes, Harvey Weinstein, Donald Trump, Bill O'Reilly and James Toback.
On Saturday, KTTV-TV Channel 11 reporter Lauren Sivan —who alleged she was harassed by Weinstein in 2007 — was announced as the celebrity chair of the event.
"We're also looking at specific legislation and policies in our government that we can demand be implemented so that no man or women, regardless of the industry, has to face this ever again," author and comedian Tess Rafferty, who is also the march's co-organizer, wrote on Facebook.
The march is scheduled to begin with protesters gathering at the Hollywood & Highland shopping center at 10 a.m. before starting at 11 a.m.