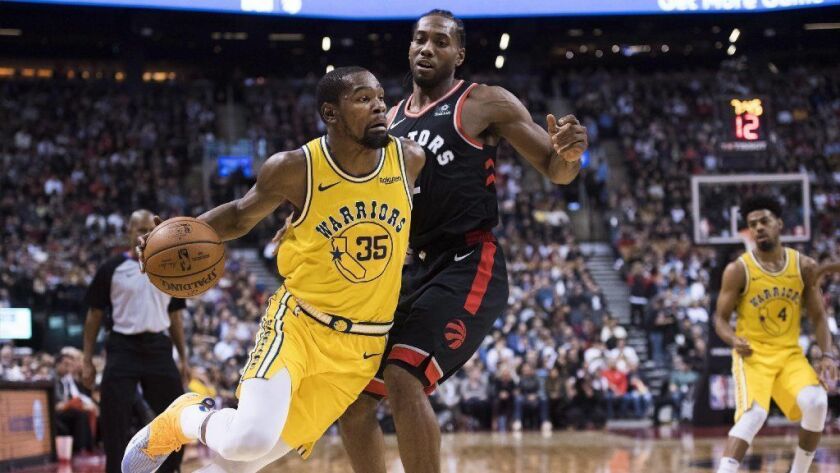 Good morning, and welcome to the Essential California newsletter. It's Monday, July 1, and here's a quick look at the week ahead:
Monday: California's already steep gas prices are set to climb another 5.6 cents a gallon, when the latest state gas tax increase goes into effect. But that increase isn't the only thing going into effect on July 1. Here are a few others:
Thursday is the Fourth of July. Here's a rundown of the cities where you can legally buy and set off "safe and sane" fireworks in the greater Bay Area, around Sacramento and in Orange County. Fireworks are illegal in the majority of L.A. County cities.
Sunday: Laguna Beach's famed annual Pageant of the Masters — where hundreds of volunteers step into life-size, intricate re-creations of artworks, known as tableaux vivants, or "living pictures" — kicks off.
And now, here's what's happening across California:
TOP STORIES
The long-term health effects of wildfire smoke stemming from the Camp fire remain to be seen, but the ultimate death count could far outpace the 85 people who perished in California's deadliest wildfire. In the powerful first installment of a five-part series and podcast, Robin Epley delves into the intricacies of air quality, wildfire pollution and the potential severe health effects after the fire. Chico Enterprise-Record
Tens of thousands took to the streets of downtown San Francisco for the annual Pride parade. This year's Pride was a festival of rainbows, and resistance, as antipolice demonstrators lying in the street halted the parade for nearly an hour shortly after it started. San Francisco Chronicle
Plus: Photos from Friday's Trans March, Saturday's Dyke March and Sunday's parade.
Kevin Durant will be leaving California and the Golden State Warriors for New York. But he'll be joining the Brooklyn Nets, not the Knicks, as many suspected. KD's big decision was announced Sunday — the same day that the NBA's annual free agency period began. (You can follow the NBA's 2019 free agent tracker here.) But not all is lost for the Warriors: They agreed to a five-year, $190-million contract with Klay Thompson and traded for guard D'Angelo Russell. So it looks as if the Splash Brothers won't be split up anytime soon.
Meanwhile, the Lakers, Clippers and Toronto Raptors are all considered to be the front-runner choices for Kawhi Leonard, the most coveted free agent on the market this summer. Leonard won the championship last season with the Raptors. Los Angeles Times
Get the Essential California newsletter »
L.A. STORIES
Here's a first look at the new Soho House (or "Soho Warehouse," as it will be known) that's coming to downtown's Arts District. Los Angeles Magazine
Busloads of Chinese tourists used to visit L.A. luxury stores. Not anymore. Los Angeles Times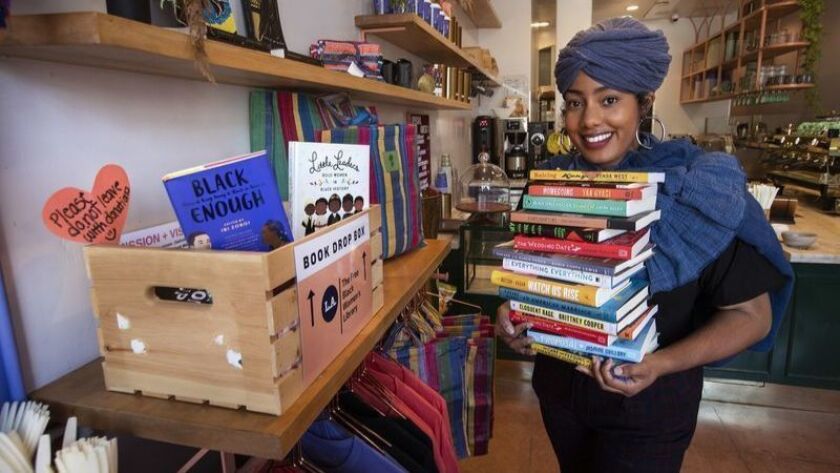 The Free Black Women's Library, a mobile pop-up library, is amplifying the voices of black women writers and creating community around Los Angeles. Los Angeles Times
How L.A.'s health craze birthed modernist design. Curbed LA
Surf legend Laird Hamilton makes turmeric lattes and talks about being influenced by death at his Malibu home. Los Angeles Times
Your support helps us deliver the news that matters most. Subscribe to the Los Angeles Times.
IMMIGRATION AND THE BORDER
"We're afraid to go out to work": The prospect of immigration raids has further chilled the agriculture labor force in Monterey County. Monterey Herald
A new study found that immigration policy fears are fueling anxiety for Latino youth in the Salinas Valley. Salinas Californian
POLITICS AND GOVERNMENT
School busing and race tore L.A. apart in the 1970s. Now, a heated exchange between former Vice President Joe Biden and Sen. Kamala Harris is reviving debate on the issue. Los Angeles Times
Plus: Harris raised $2 million in the 24 hours after she took the stage on the second night of Democratic primary debates. Politico
The scathing findings of a grand jury report on the troubled Oakland Unified School District include construction projects spiraling tens of millions of dollars over budget, outside consultants being paid for work already done by staff and $600 in car-wash charges for a car that never got washed. San Francisco Chronicle
CRIME AND COURTS
California police are destroying files and charging high fees to release misconduct records. Los Angeles Times
A former Fresno art student pleaded guilty to an illegal $6.8-million arms deal with Nigeria. Fresno Bee
HEALTH AND THE ENVIRONMENT
A record-breaking June heatwave cooked mussels in their shells on a small headland off the Sonoma coast. The heat is thought to have caused the largest local die-off of mussels in 15 years, raising fears for the broader ecosystem. The Guardian
Why Modesto's effort to plant 5,000 trees ended with rising costs and dead trees. Modesto Bee
CALIFORNIA CULTURE
Santa Anita isn't the only race track where horses are dying. There have been horse deaths at Golden Gate Fields and other tracks, leading to questions about the future of the sport. Mercury News
In an incident that generated outrage, a man was seen throwing a bucket of water on a homeless woman from a roof in a viral video. The operator of a San Francisco art gallery posted what appeared to be a defiant confession on social media, but is now trying to defuse controversy over the incident. Los Angeles Times
Residents of California's Imperial Valley are used to being dismissed. But with a hometown hero as heavyweight champion, they're hoping for more. Los Angeles Times
Every eighth-grade student in Monterey County now has red-hot tickets to see "Hamilton" at the Orpheum Theatre in San Francisco. A little-known local foundation is paying for tickets and travel for 9,000 students, teachers and chaperones, from Lockwood to Big Sur to Pajaro. The estimated cost is $2 million, and the logistics are far from simple. Here's how it all came about. Voices of Monterey Bay
Here's what famous tech CEOs looked like before and after they hit it big. SF Gate
The San Fernando Valley's last commercial orange grove is up for sale. The 14-acre orange grove is just south of Ventura Boulevard, straddling the border of Tarzana and Woodland Hills. Los Angeles Daily News
"I went snorkeling in Oakland. It was hella dope." SF Gate
Where to find the best apple pie in the San Gabriel Valley this Fourth of July. Pasadena Star-News
CALIFORNIA ALMANAC
Los Angeles: sunny, 82. San Diego: partly sunny, 74. San Francisco: windy, 64. San Jose: sunny, 77. Sacramento: sunny, 89. More weather is here.
AND FINALLY
This week's birthdays for those who made a mark in California: Rep. Doug LaMalfa (July 2, 1960), attorney Gloria Allred (July 3, 1941), L.A. County Superior Court Judge and former L.A. mayor James Hahn (July 3, 1950), Rep. Judy Chu (July 7, 1953).
If you have a memory or story about the Golden State, share it with us. (Please keep your story to 100 words.)
Please let us know what we can do to make this newsletter more useful to you. Send comments, complaints, ideas and unrelated book recommendations to Julia Wick. Follow her on Twitter @Sherlyholmes.
---