Asparagus with egg and anchovy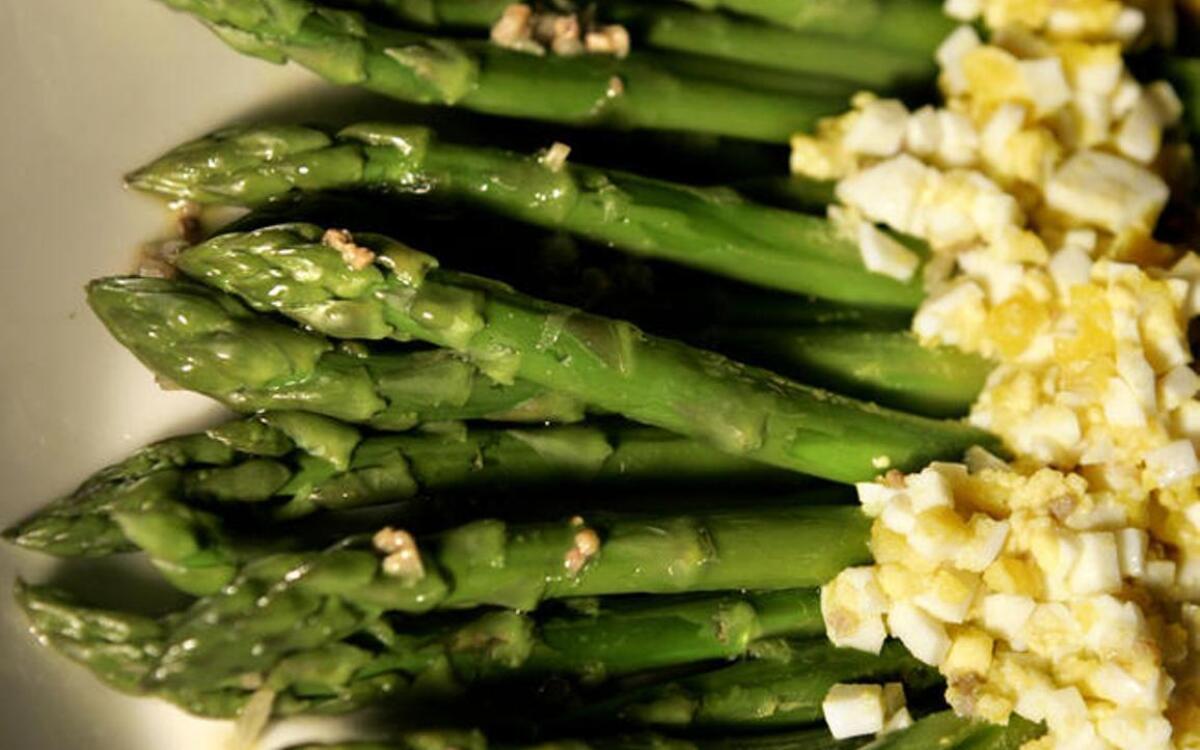 Print Recipe

Print Recipe
Treat bright green asparagus gently, cooking the spears in simmering water just until tender. Look for asparagus spears of about the same size so they reach tenderness in the same length of time.
From the story: Something special on the side
1
Trim or snap tough bottom ends off the asparagus spears. With a peeler, peel the bottom portion of each of the spears.
2
Put the asparagus in a large skillet. Add enough water to cover. Bring to a boil. Reduce to a simmer and cook until spears are just tender, about 5 to 7 minutes. Drain and keep warm.
3
Combine the olive oil, minced anchovy, chopped parsley, shallots, lemon juice, fleur de sel (or Maldon salt) and a pinch of ground white pepper, or to taste.
4
Drizzle half the dressing over the hard-cooked eggs and lightly toss with a fork. Arrange the asparagus spears on a serving platter. Spoon the egg over the cooked asparagus spears.
5
Drizzle remaining dressing over the asparagus. Sprinkle chopped parsley over the top to finish.
Get our Cooking newsletter.
Your roundup of inspiring recipes and kitchen tricks.
You may occasionally receive promotional content from the Los Angeles Times.