Beer-battered shrimp with classic tartar sauce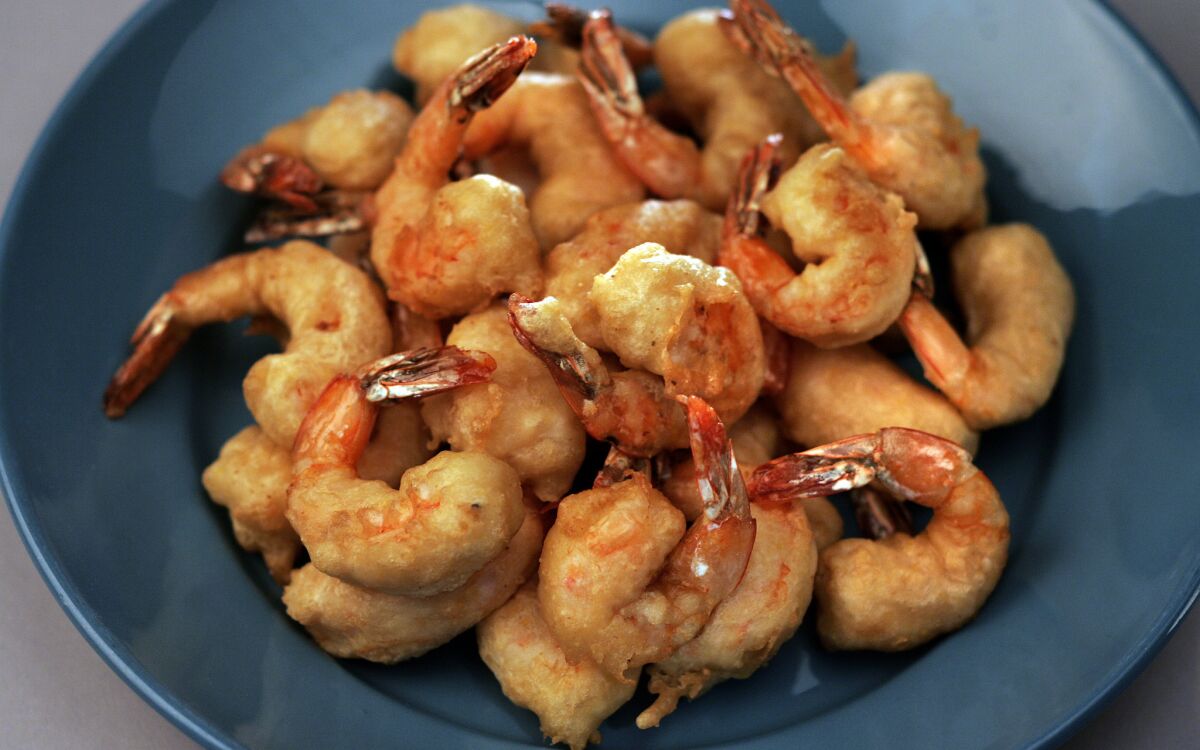 Print Recipe

Print Recipe
The light, crispy crust complements the taste of the seafood. A good, full-bodied amber ale adds more depth of flavor than club soda or Pabst; a little cornmeal adds body.
From the story: Skip the crudites, let's eat!
Classic tartar sauce
1
In a bowl, combine the mayonnaise, shallots, capers, cornichons and lemon juice. Mix well. Add the parsley and stir to combine. Refrigerate until ready to serve.
Classic mayonnaise
1
Whisk together the egg yolks, vinegar and mustard in a medium bowl until pale in color. Add the oil drop by drop, whisking constantly, until the mixture begins to thicken.
2
Continue whisking in the oil more steadily now, until all the oil is incorporated. Important note: If the mixture begins to break, you can add a few drops of water to bring it back together. Season with salt to taste. Store in the refrigerator until ready to use; keeps for two days. Makes 3 1/3 cups.
3
Food processor method: Combine the egg yolks, vinegar and mustard in the bowl of a food processor. Process for 30 seconds, then very slowly drizzle the oil a few drops at a time. After pouring in half a cup, drizzle the remaining oil in a thin stream. Season with salt to taste.
Shrimp
1
Whisk together the ale, flour, salt, baking powder and cornmeal. Refrigerate for 30 minutes.
2
Heat the oil to 375 degrees in a large, heavy (5- to 6-quart) saucepan. Meanwhile, place the shrimp in a bowl, add the cornstarch and toss to coat.
3
When the oil is hot, dip the shrimp, a few at a time, into the batter, holding the shrimp by the tail and letting excess batter drip off. Fry the shrimp in batches for 1 to 2 minutes in the oil.
4
Drain on paper towels. Serve immediately with classic tartar sauce.
---
Get our new Cooking newsletter.
Your roundup of inspiring recipes and kitchen tricks.
You may occasionally receive promotional content from the Los Angeles Times.