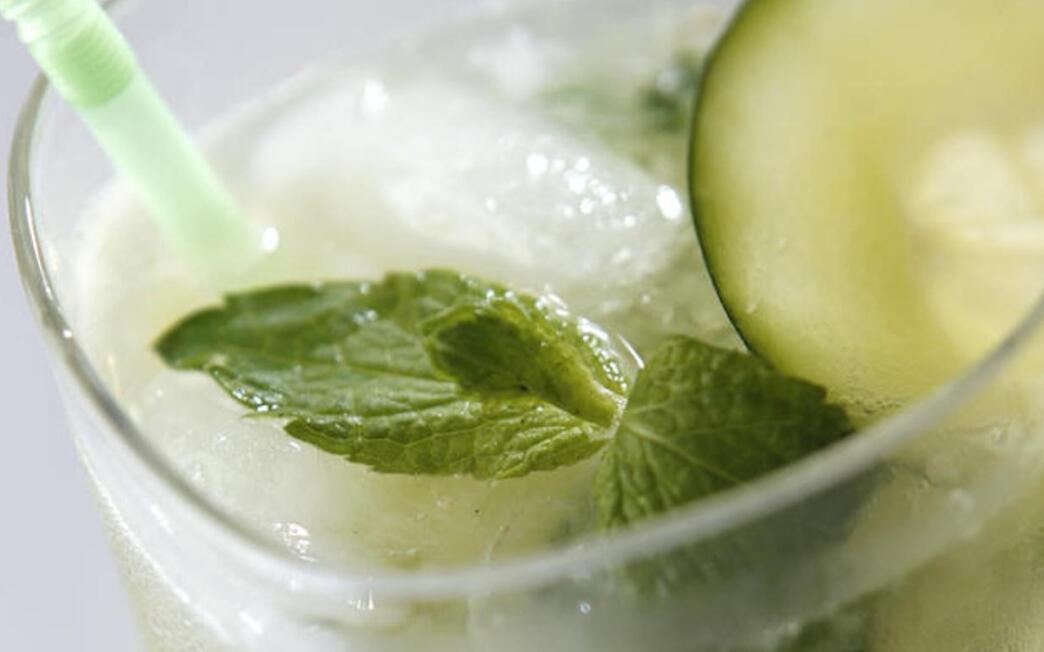 Print Recipe

Print Recipe
It's a little effervescent, a little sweet, a little tart -- everything you want from a summer drink, with the winning combination of lemon, cucumber and mint.
"It was unbelievably refreshing with lunch, more like a light, fizzy cucumber elixir than a lemonade," says Food editor Leslie Brenner, who recently enjoyed a quaff at Wilshire Restaurant. "I could drink them all day long."
1
In a pitcher, muddle 12 of the lime slices, 16 cucumber slices and 4 sprigs mint to release their juices. Add the lemon juice and sugar and stir until the sugar is dissolved. Stir in the club soda to combine. Divide the lemonade into four tall glasses and fill the remainder of each glass with ice. Garnish each glass with 1 slice cucumber and 1 sprig mint. Serve immediately.
Adapted from Wilshire Restaurant.
---
Get our new Cooking newsletter.
You may occasionally receive promotional content from the Los Angeles Times.