Cucumber Watermelon Mojito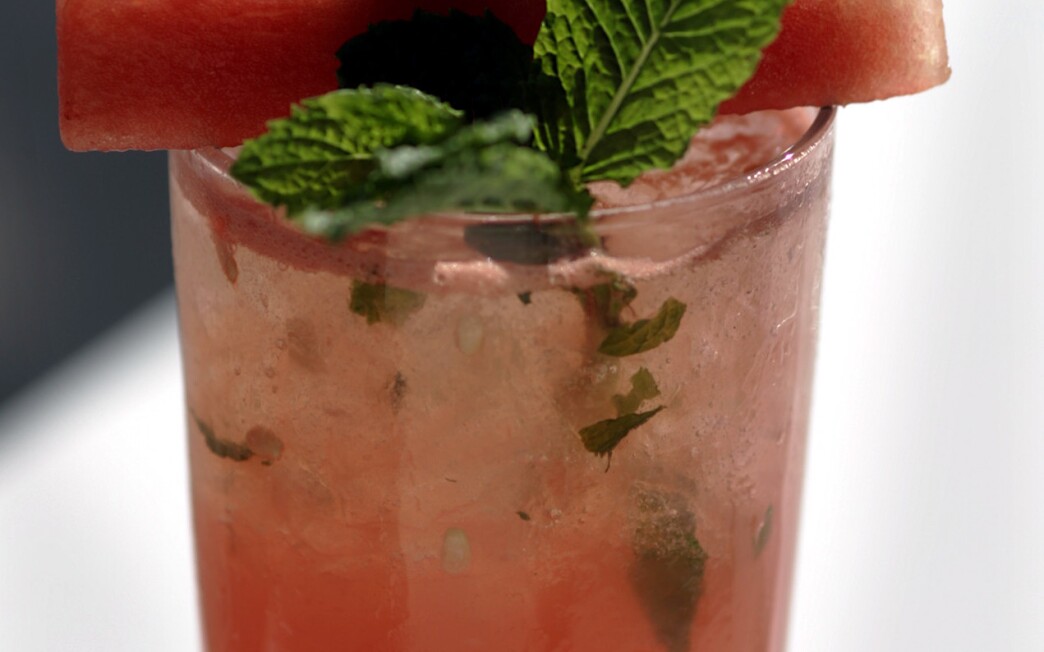 Print Recipe

Print Recipe
This low-alcohol, wonderfully refreshing cucumber watermelon mojito begins with a mad muddling session: watermelon triangles, cucumber slices and fresh mint are muddled in the bottom of a glass (rather than in a mortar). Soju, fresh lime juice and ginger ale each contribute a needed note to balance the drink; the flavor is very fruity, but with an intriguing edge.
From the story: Don't even try to resist
1
In a shaker, add 3 watermelon triangles, 6 slices of cucumber, 2 sprigs of mint, the lime juice and the syrup. Hand press with a muddler.
2
Add the soju and fill the shaker with ice. Shake vigorously for 6 seconds.
3
Strain over fresh ice into a tall glass and top with the ginger ale.
4
Place a watermelon triangle and a cucumber slice on a toothpick and place in glass for garnish along with a sprig of mint.
Adapted by Ryan Magarian from a drink developed for Katsuya. Make a simple syrup by boiling granulated sugar in an equal amount of water until the sugar dissolves; allow to cool.
---
Get our new Cooking newsletter.
You may occasionally receive promotional content from the Los Angeles Times.