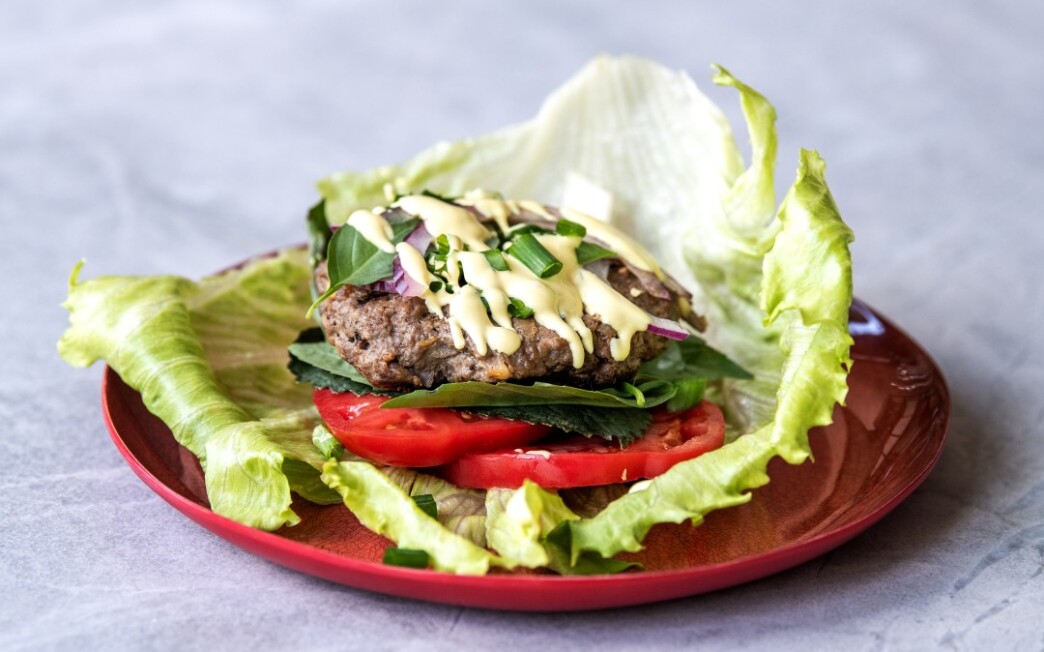 Print Recipe

Print Recipe
Jazz Singsanong of Jitlada created the Jazz Burger for her kids' school lunches years ago. It's become one of those great Los Angeles restaurant dishes that I often crave at 2 in the morning, when there's no conceivable way of getting one. I decided to experiment and make it myself.
1
Combine the beef, garlic, ginger, onion, sugar, fish sauce, soy sauce, lime leaf, black pepper, dried chiles and fresh chiles in a large mixing bowl and mix until everything is thoroughly combined and the meat becomes pasty in texture, 3 to 5 minutes. Cover and refrigerate for 1 to 3 hours.
2
Set up a charcoal grill for direct, high-heat grilling or heat a gas grill to high. (Alternatively, heat a large skillet or grill pan over high heat on a stove.)
3
Divide the meat evenly into four portions and form into half-inch-thick patties. Place on the hot grill grate. Cook until browned and lightly charred on the bottom, about 4 minutes. Flip the burgers and grill the other side for 4 minutes for medium-rare or to desired doneness.
4
For each burger, place two leaves of lettuce on a plate, then top with a burger patty. Garnish each with a slice of tomato, some red and green onion, chiles and herbs. Add a drizzle of the burger sauce and serve immediately.
Jenn's Jazz Burger Sauce
1
Mix the mayonnaise, mustard, palm sugar, soy sauce and pepper in a small bowl until thoroughly combined.
---
Get our new Cooking newsletter.
You may occasionally receive promotional content from the Los Angeles Times.