Roast tenderloin of beef with horseradish creme fraiche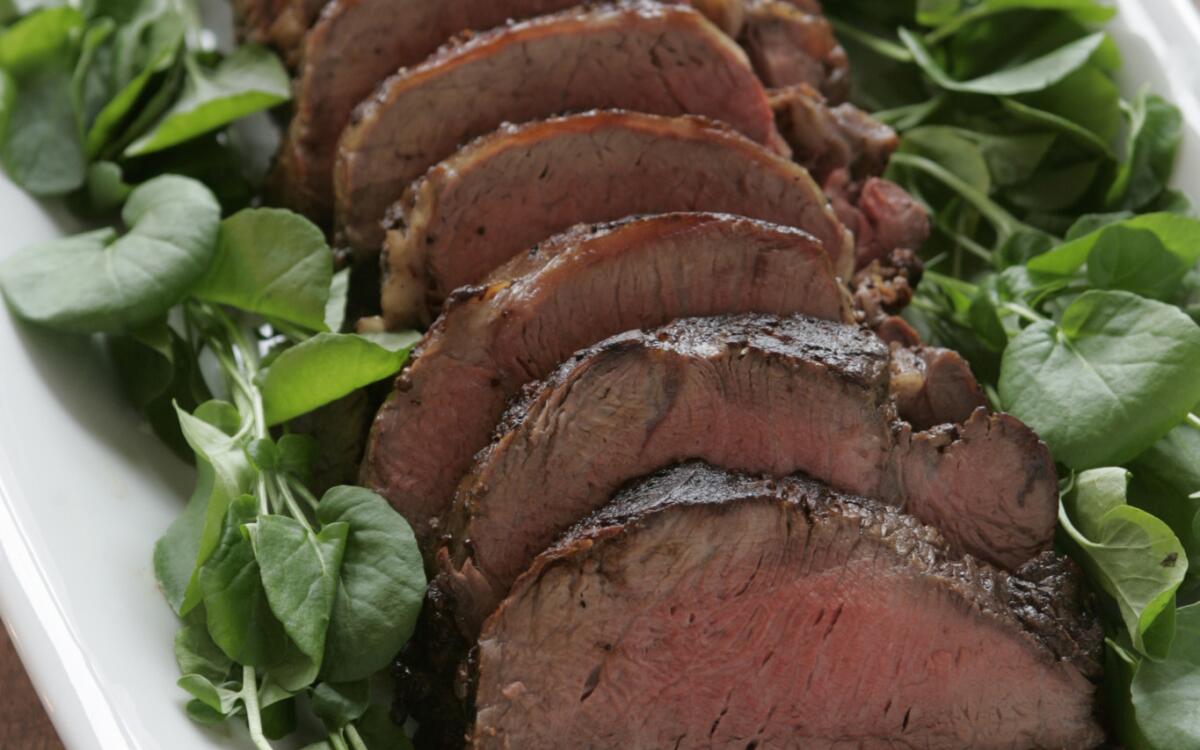 Print Recipe

Print Recipe
Roast tenderloin is about as close to a guaranteed showstopper as you can get. There are few things simpler to prepare -- season, sear and roast. There's nothing more to it.
From the story: Throw open the doors
1
Salt the tenderloin liberally all over and refrigerate for at least 2 hours.
2
About 30 minutes before cooking time, remove the meat from the refrigerator. Heat the oven to 325 degrees. Pat the tenderloin completely dry with paper towels. Season generously with black pepper.
3
When ready to cook, heat a large roasting pan over medium-high heat and add just enough oil to film the bottom of the pan, about 3 tablespoons. When the oil is almost smoking, add the tenderloin. Sear the tenderloin on one side, 3 to 4 minutes, and then repeat until the entire surface is well-browned.
4
Place the pan in the oven and roast, turning the meat occasionally, until the interior temperature is 130 degrees for rare, about 30 minutes, or 140 degrees for medium rare, about 35 minutes. Remove the tenderloin from the oven and transfer it to a carving board. Tent lightly with aluminum foil and let rest at least 20 minutes before carving into one-fourth-inch slices.
5
Make the sauce by whipping the creme fraiche with a whisk until it lightens, then whisking in the horseradish to taste, dry mustard, lemon juice and minced chives. Taste and adjust seasoning for lemon and salt. (Sauce can be prepared up to 8 hours ahead and refrigerated in a tightly covered container.)
---
Get our Cooking newsletter.
Your roundup of inspiring recipes and kitchen tricks.
You may occasionally receive promotional content from the Los Angeles Times.