Spring Onion Home Fry Tacos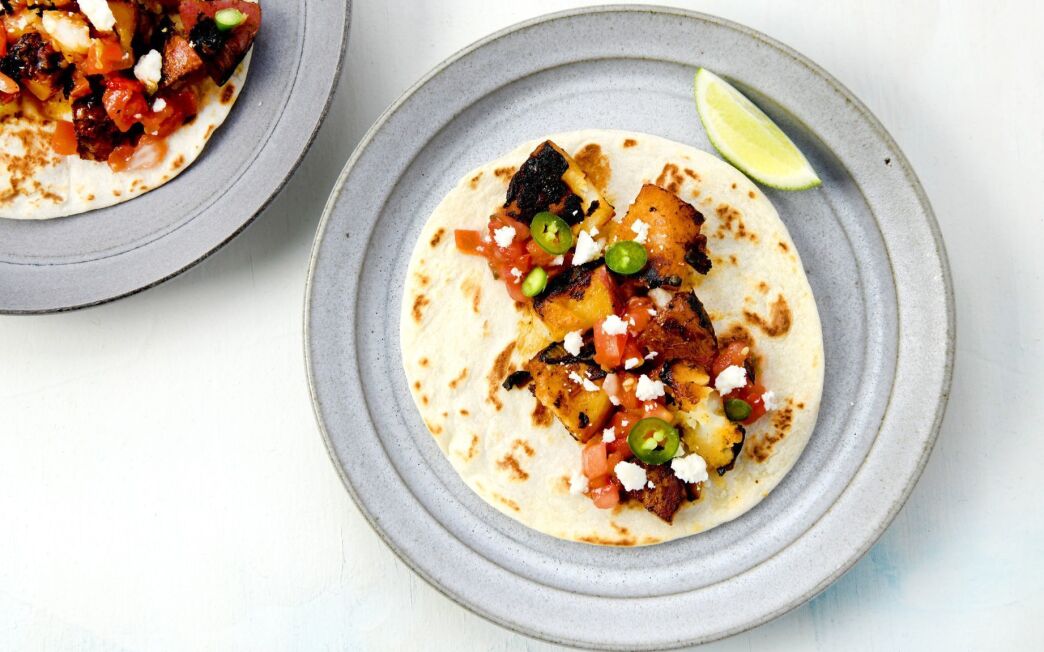 Print Recipe

Print Recipe
These tacos taste good with either corn or flour tortillas; the choice is up to you. So is the salsa. Verde brightens the mellow mix with its tomatillo tang, and red — whether chile- or tomato-based — adds warmth.
1
Trim the onions and cut the white parts off the green stalks. Dice the whites and thinly slice the greens.
2
Heat the oil in a large nonstick skillet over medium-high heat. Add the diced spring onions and sliced onion whites. Season with salt and cook, stirring often, until softened and lightly browned, 2 to 3 minutes.
3
Add the potatoes and stir to coat with the oil, then sprinkle with the ground chile and a generous pinch of salt. Stir again and spread in an even layer. Add ½ cup water and cover. Cook, stirring once or twice, until the potatoes are tender and browned and the water evaporates, about 10 minutes.
4
Meanwhile, heat the tortillas on a comal, skillet, or over the open flame of a gas burner on medium-low heat until browned in spots and pliable, about 45 seconds. Stack in a clean kitchen towel or foil and wrap.
5
Taste the potatoes and season with more salt if needed. Divide among the warmed tortillas and smash gently. Sprinkle with the cheese and sliced spring onion greens, then top with the salsa and jalapeño slices and squeeze lime juice on top.
---
Get our new Cooking newsletter.
You may occasionally receive promotional content from the Los Angeles Times.