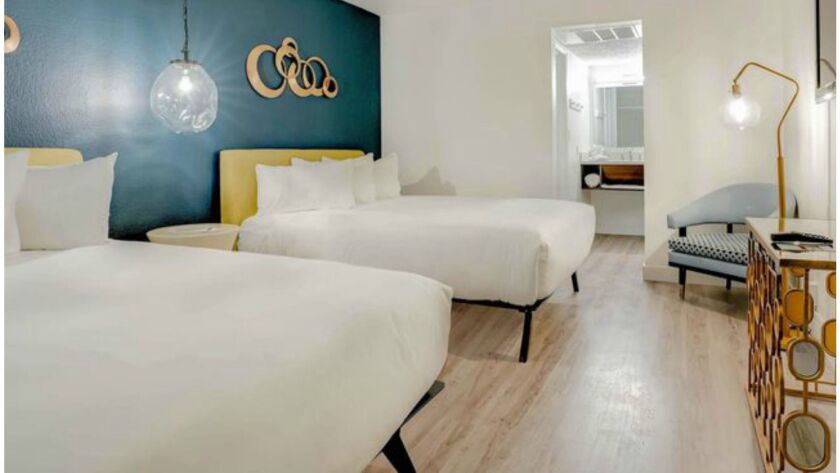 Here are the words you've longed to hear: "bargains in Vegas." In this month's newsletter, we're offering four ways to save a bundle in the adult playground that annually lures about 10 million Southern Californians to Nevada.
I'm Catharine Hamm, the travel editor for the Los Angeles Times, and I'm staunchly opposed to spending more money than I need to, because that means I can stay longer and/or do more in Vegas or elsewhere. This week, we have the skinny on good places to stay that won't break your bank, finding great meals that are easy on the wallet (for the next two days at least and maybe longer) and news about a less expensive ride into town.
And best of all, we have an updated take on where to find — wait for it — free parking.
All this, plus some news about the return of a bestselling country artist, a way to see a rock band's museum that won't break your bank, and your own summer go-and-do list, which you can more easily go and do with your savings. Let's get going.
Save on hotels!
There are still places in Vegas where you can score a room for less than $50 a night, Jay Jones writes. They may not be on the Strip, but some are newly updated and ready for your consideration. For a midweek, mid-July stay, I found rooms for $52 a night. But on the Strip? Maybe even bigger bargains for midweek in July. Take a look at the Luxor ($46 a night, in some cases) and Excalibur ($35). As always, the key to saving: Make your plans fit around the price, not the other way around. And when the two coincide, it's a happy coincidence.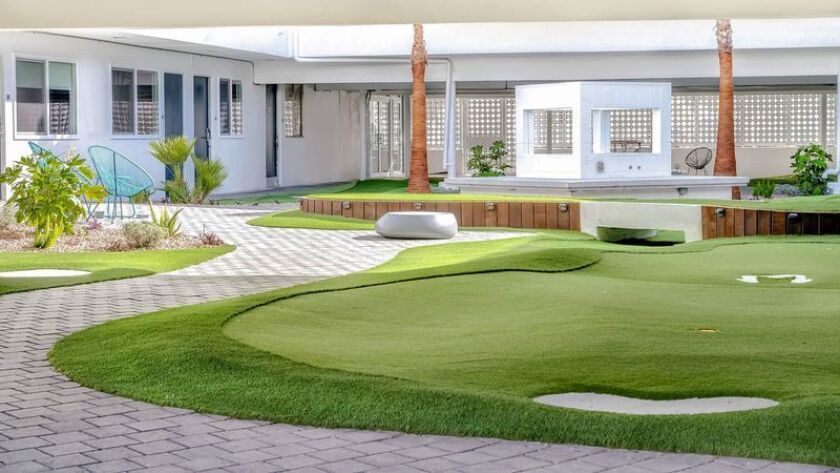 Save on meals!
You won't able to try all 190 restaurants before Friday, the end of Las Vegas Restaurant Week. But you can make some headway on your "must-try-this place" list — and benefit a local food bank as well, Jay Jones writes. The other good news: Some restaurants will extend specials into July.
One newcomer opened just in time for Restaurant Week. Former Eatalay Las Vegas chef Nicole Brisson opened off-Strip Locale, which will be around after Restaurant Week is over. Still a little bit of time to try the three-course menu with wine pairings for $40, Michael Hiller writes.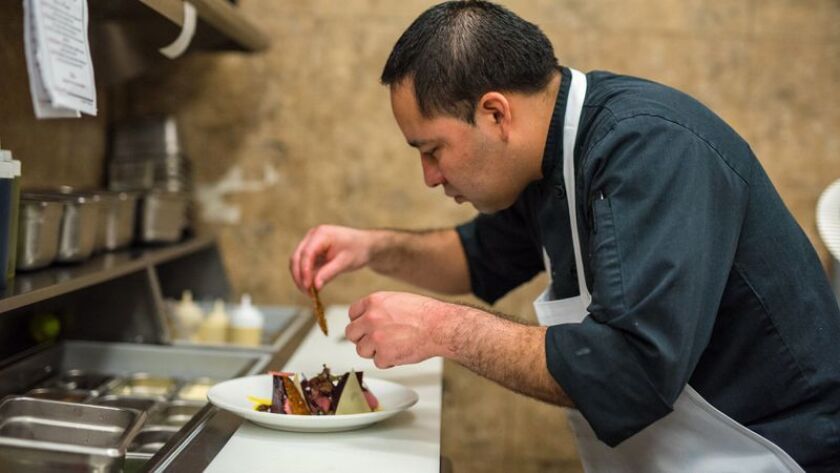 Save on parking!
One of your favorite Vegas stories last year was "9 Places on the Vegas Strip Where You Can Still Find Free Parking." Good news, bargain hunters. We've updated that story and the number of places you can find to park for $0 is up to 14. Read Jay Jones' story on where you can find the free spots on and near the Strip.
Save on getting from the airport to the Strip!
There's a new ride-hailing service in town. Say hello to Trip to Strip, 12 vans that run from the airport to the hotels. (OK, not to the hotel's door but to a nearby bus stop.) Prices start at $6.
Save on a splurge to see Aerosmith memorabilia!
Paying $49 to see guitars and lyrics and other Aerosmith flotsam and jetsam may not seem like a budget move, but it is when you consider that access to seeing this collection at the Park MGM was previously limited to those who paid $250 or more. Give yourself a round of applause for being money-smart.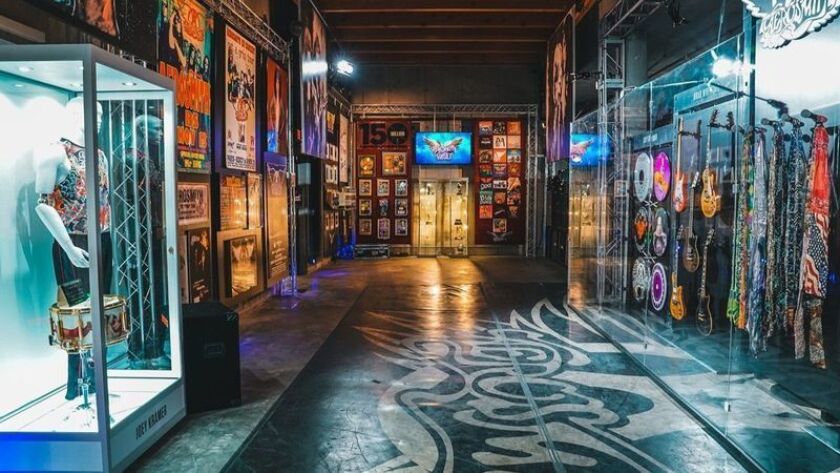 Shania's back for Residency 2.0
Country artist Shania Twain will return to Las Vegas for a second residency beginning Dec. 6. "Let's Go!" will run intermittently until June 6, 2020, and has a philanthropic angle too: A buck from each ticket goes to Shania Kids Can.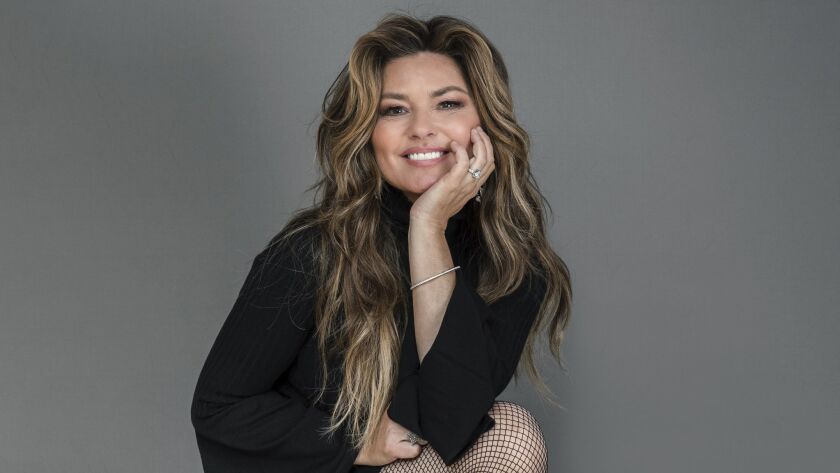 A five-pack of fun
Now that we've passed the solstice, summer has begun to slip away. (Already? It's only June 27, but yes, the days are getting shorter.) Don't waste a minute of time so you can get to these five things you can do only in summer in Vegas. It's good stuff and some of it is good for you too.
Some show and tell
The age of the showgirl may be over, but the era lives on in museum exhibits at the Nevada State Museum Las Vegas. "Jubilee!," which ran for 3½ decades at Bally's, has been added to the permanent exhibit. Return to those nostalgic days of yesteryear at Springs Preserve. And you can soak up even more nostalgia if you're lucky enough to visit a private collection of costumes and more. Jay Jones says tells you how.
No one quite rocks a look like Lady Gaga. Now, she — or at least her costumes — star in the Haus of Gaga museum at the Park MGM. Costumes will be auctioned and proceeds will go to her Born This Way Foundation, which focuses on the well-being of young people.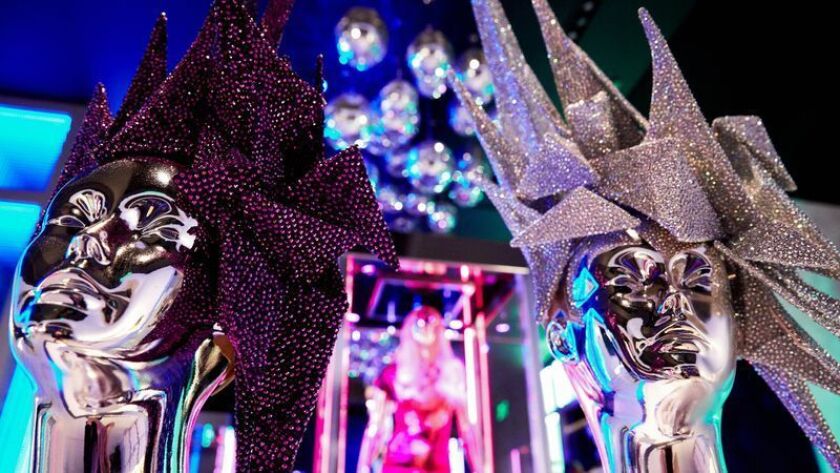 And if you're into saving money …
Here's another great bargain: this newsletter and others like it from the Los Angeles Times. You can have this and other tomes delivered to your inbox for exactly $0 — a bargain at twice the price. Of special interest: Our relaunched food newsletter called Tasting Notes. It features Times restaurant critics Bill Addison and Patricia Escárcega sharing their expertise on Southern California's dining scene, plus roundups of the latest food news and more. Sign up here.
If you want to splurge, roll the dice and buy a subscription to The Times. It's a better deal than a 99-cent shrimp cocktail. Plus it lasts longer and it's tastier too. Go to our subscription page and sign up.
If you'd like to make suggestions on content for the newsletter or tell us what you like or what you didn't, please email travel@latimes.com. We love to hear from you. Really.
We'll be back July 25 with another newsletter. Until then, we wish you all the fun you can have — and all the cash you need to have it.
---